CPSC Warns Facebook Over Sale of Recalled Infant Sleepers Linked To Deaths, Injuries
April 14, 2023
By: Stephanie Yanovich
Facebook has received a warning from federal regulators over the continued sale of recalled infant sleepers that have been linked to hundreds of deaths and serious injuries.
The U.S. Consumer Products Safety Commission (CPSC) chairman issued a letter to Meta Platforms CEO Mark Zuckerberg on April 12, demanding the company immediately stop allowing Facebook Marketplace users to list and sell recalled Fisher-Price Rock 'n' Play brand infant sleepers.
The agency indicates it is flagging an average of more than 300 listings per month for the recalled sleepers, and the pace of the listings has not slowed even after the CPSC reannounced the recall in January 2023.
The Fisher-Price of Rock 'n' Play sleepers recall was first issued in April 2019, after it was discovered that the inclined angle provided by the sleeper poses an unreasonable risk that infants may become entrapped and suffocate once they are able to roll over independently. However, millions of infant sleepers remain in the homes nationwide, and many families who now have older children are turning to Facebook Marketplace to sell the used devices, illegally.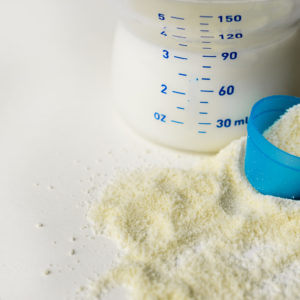 Thousands of Deadly Infant Sleepers Still Sold on Facebook
In the letter, CPSC chairman Alexander D. Hoehn-Saric notes that listings and sales of recalled Rock 'n' Play sleepers on Facebook Marketplace continue despite a prior warning sent to Zuckerberg about the issue. Hoehn-Saric reiterated that it is illegal to sell or facilitate the sale of recalled products. He also asked Zuckerberg to take "immediate, meaningful" steps to remove the unlawful products from his website.
The CPSC's surveillance staff has issued 3,981 takedown requests for Fisher Price Rock 'n Play inclined sleepers between February 7, 2022 and March 7, 2023, with most of those requests being submitted to Facebook Marketplace.
While the letter acknowledges that Facebook is quick to remove recalled infant sleeper resale listings once they are flagged, it also points out that the limited size of CPSC's surveillance team can not catch every listing in time before a sale occurs. As a result, it proposed that Zuckerberg take additional steps to stop the dangerous sleepers and other recalled items from becoming available to the public.
The letter suggests several steps that Facebook Marketplace could take to address the problem, including a warning that recalled products cannot be listed or sold, a link to the CPSC website for updated recall information, and the addition of a public mechanism for Marketplace users to directly flag any listings of recalled product.
Investigation Revealed That Fisher-Price Ignored Rock 'n' Play Risks
The Fisher Price Rock 'n' Play sleepers became a popular product with parents when they were introduced in 2009. They featured an inclined bed which elevated a baby's head and torso and were advertised to help prevent acid reflux and congestion. However, concerns about the sleepers emerged after they were linked to dozens of infant deaths. According to incident reports, infants with the ability to roll over became trapped against the inclined bed and suffocated.
Fisher-Price finally announced a Rock 'n' Play sleeper recall for nearly 5 million units in April 2019, after the CPSC and American Academy of Pediatrics issued a warning about the sleepers.
Several wrongful death lawsuits were filed against the manufacturers as a result, and a congressional investigation revealed that the company failed to properly test the sleepers before they were released onto the market. The report also determined Fisher-Price concealed reports of infant deaths linked to the Rock 'n' Play sleeper from the public.
Infant Sleeper Suffocation Deaths Continue Despite Recalls and Warnings
Since the initial 2019 Rock 'n' Play sleeper recall, at least 70 additional infant deaths have been linked to the products.
Despite a warning from Consumer Reports that any type of inclined sleeper product is dangerous for infants, they remain popular with some parents and continue to be sold under various brand names. According to a 2019 daycare infant sleeper report, inclined sleepers were still used in up to 10% of childcare facilities months after the recall.
In response to continued infant deaths related to Fisher-Price Rock 'n' Play sleepers and similar products, an additional Fisher-Price 4-1-1 Rock 'n' Glide Soothers recall was issued in June 2021, and in January 2023 the CPSC re-announced the Rock 'n' Play sleeper recall and posted new information on its website about the dangers they pose to infants.
"*" indicates required fields