Infant Clinical Trials May Cause Unnecessary Pain: Study
October 14, 2015
By: Martha Garcia
The findings of a new report suggest that many babies participating in clinical trials are experiencing unnecessary pain because researchers withhold painkillers, raising serious ethical questions.
In a study published last month by the medical journal Acta Paediatrica, Canadian researchers reviewed data on 46 infant clinical trials published from 2013 through June 2015, focusing on studies involving procedural pain.
The report indicates that 70% of babies involved in the clinical studies received either a placebo or no pain treatment at all, causing unnecessary pain and discomfort to infants when an established pain treatment was available to soothe them.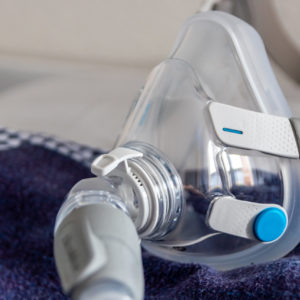 Did You Know?
Millions of Philips CPAP Machines Recalled
Philips DreamStation, CPAP and BiPAP machines sold in recent years may pose a risk of cancer, lung damage and other injuries.
Learn More
As a result, the researchers are calling on parents and ethics review boards to reject studies that do not provide available pain relief, regardless of whether they are in a control group, and for medical journals to refuse to publish such studies.
Celeste Johnson, lead author of the study and professor at Ingram School of Nursing at McGill University in Montreal, Canada, revealed placebos were used in 64% of studies that involved heel pricks to infants and were also used 85% of the time involving collection of blood from veins. Overall, in just one out of seven procedures where a blood draw occurred was pain relief provided to the control group of babies.
Researchers say this is causing unnecessary pain to infants involved in clinical studies, potentially breaching international standards for ethical research, as infants experience pain much more strongly than adults and experience measurable physiological changes, such as increased heart rates, blood pressure rates, drops in blood oxygen and other symptoms.
Infant Pain May Be Underestimated
Researchers revealed nerve pathways help block pain in adults. However, in babies those newer pathways are not fully developed and the receptive fields of nerve cells processing sensory information are significantly larger than in adults. So to an infant, a small heel prick may hurt up to the knee.
In fact, some studies suggest that these small heel pokes or body pricks may cause severe pain in babies, ranging from 5.4 to 6.4 on the Neonatal Infant Pain Scale. On this scale 0 is no pain and 7 is the highest level of pain an infant can feel.
In clinical trials, typically half of the group gets treatment and half the group gets a placebo to compare outcomes of the treatment. The majority of the studies involved heel pokes or skin pricks, noting the pain as minor, when instead it may be quite painful for a baby to be pricked, researchers noted.
Researchers note that there are easy ways to ease a baby's pain, including simple analgesic creams, breastfeeding, as well as a few drops of sugar water and skin to skin contact.
Often the reason researchers withhold pain relief to show a new intervention, drug or other measure is better than offering nothing, researchers said. It is more difficult to show that the intervention is better than an established and proven pain reliever.
Parents often consent in these cases because the baby has a 50% chance of getting the pain reliever, offering them hope. They may also be unaware these small procedures cause infants extreme, undue pain, according to the researchers.
Johnson and her team believe it is unethical to withhold established pain treatment to infants in clinical trial, citing the Declaration of Helsinki.
The declaration is a set of ethical principles used to guide research worldwide, requiring researchers to use the best and current proven intervention in the control group. Only in cases where compelling and scientifically sound methodological reasons are given for the use of a placebo can it be used in the study.
Researchers are urging ethical review boards to refuse to publish studies that do not provide acceptable pain relief to all babies on the grounds it causes unnecessary and extremely high levels of pain. They are also calling on medical journals to refuse to publish studies that deny pain relief to infants in control groups undergoing painful procedures.
"*" indicates required fields