Unsafe Sleeping Environments Still Cause Significant Percentage Of Infant Deaths: Study
May 01, 2019
By: Martha Garcia
Despite years of warnings about the importance of creating safe sleeping environments for infants, babies continue to suffocate and die after parents place them to sleep on their stomach, or in a crib with soft bedding, according to the findings of new research.
In a study published in the medical journal Pediatrics, researchers from the U.S. Centers for Disease Control and Prevention (CDC) analyzed data from the Sudden Unexpected Infant Death Case Registry from 2011 to 2014, and concluded that placing infants to sleep on their stomaches or sides was linked to 92% of incidents.
The data included sudden infant deaths (SIDs) stemming from all causes, and researchers specifically focused on cases categorized as suffocation with unsafe sleep factors. These cases were then assigned a method of suffocation, including soft bedding, overlay, or wedging.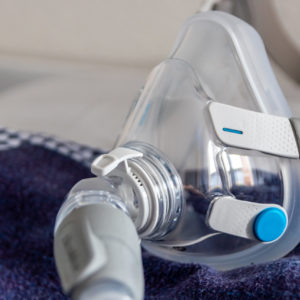 Did You Know?
Millions of Philips CPAP Machines Recalled
Philips DreamStation, CPAP and BiPAP machines sold in recent years may pose a risk of cancer, lung damage and other injuries.
Learn More
Of the SIDs deaths classified as suffocation, nearly 70% were attributed to soft bedding, such as blankets, pillows, crib bumpers, sleep positioners, or couch cushions. In nearly all of the deaths, the infants were not sleeping on their back, but instead placed on their stomach or side to sleep.
Another 19% of deaths were attributed to overlay, which is when someone was on top of the infant when they died. This can include inadvertently rolling onto the infant during sleep. In most cases, it was a parent; however, in 22% of cases it was a sibling. Two-thirds of overlay deaths occurred in an adult bed.
In addition, 12% of suffocation deaths were due to wedging. This is when the infant becomes trapped between the mattress and the wall or the bed frame. Three-quarters of these types of deaths occurred in an adult bed, not a crib.
Soft bedding deaths occurred most often in an adult bed, nearly half the time, and 82% of deaths attributed to soft bedding occurred when the infant was on their stomach. One-third of the time a blanket was obstructing the infant's airway.
The average age of infants who suffered sudden deaths due to soft bedding was 3 months, 2 months for overlay deaths, and 6 months for wedging.
Researchers said two factors played a significant role in infant deaths: Infants being put to sleep on his or her stomach or side and infants sleeping in adult beds.
Nearly 90% of babies between 0 and 4 months and 70% of babies 5 to 11 months who died of suffocation were found on their stomach. If safe sleep habits were followed during the study period, the death rate would have dropped from 87 infants per 100,000 deaths to 75 infants per 100,000 deaths.
Infant Suffocation Risks
Unintentional suffocation is the leading cause of injury death among infants under one year old in the U.S. More infants die each year from accidental suffocation than any other type of injury.
Despite national campaigns designed to advocate safe sleeping positions, a study published last year found that many infants are still placed in dangerous conditions, including on the stomach and with blankets.
Researchers recommend parents follow the American Academy of Pediatrics infant sleep recommendations, which emphasize placing a baby on his or her back to sleep, using a firm mattress or surface, and keeping pillows, crib bumpers, blankets, and soft toys out of the baby's sleeping area.
Many parents want to keep their baby near them when they are still infants. The AAP recommends when infants sleep in the parent's room, they sleep in a crib, not in the parent's bed.
Earlier this month, nearly 5 million Fisher-Price Rock'n'Play Sleepers were recalled after the U.S. Consumer Product Safety Commission received reports of 32 infant deaths. Babies placed in the sleeper rolled onto their stomach, leading to suffocation on the soft cushion covering the device.
"*" indicates required fields