Infusomat, Space Infusion Pump Recall Issued After Alarm Failure Linked to Patient Death
November 20, 2023
By: Hannah Brown
A recall has been issued for more than 10,000 B. Braun infusion pumps, due to a battery defect that may cause the devices to stop delivering medications unexpectedly, posing a risk of serious and potentially life threatening injuries for patients relying on the pumps.
Following initial warnings issued in September, the U.S. Food and Drug Administration (FDA) announced this month that it is designating the action as a Class I B. Braun Infusion Pump recall, indicating that the false alarms can stop the flow of medication to high-risk patients, which can put them at an increased risk of injury or death.
The recalled infusion pumps are used by healthcare professionals to administer accurate quantities of fluids, medications, blood products, and various therapeutic treatments directly into patients' veins. The devices are commonly used in healthcare facilities for adults, pediatrics and newborns for the intermittent or continuous delivery of prenatal fluids.
The manufacturer issued the recall after receiving more than 50 reports involving problems with the battery packs producing false alarms, which indicate a blockage in the flow of medication. However, the FDA warns that repeated false alarms caused by the defective occlusion pressure sensor can delay or interfere with the delivery of potentially life-saving treatments, and may be responsible for one reported injury and one patient death.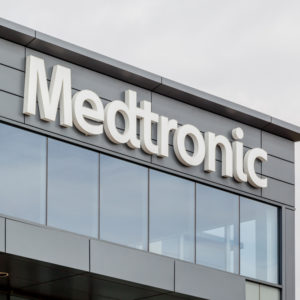 B. Braun Infusion Pump Recall
The recall impacts approximately 10,655 wireless and non-wireless B. Braun Infusion Pump Batteries with model numbers 8713051U and 8713052U, which were distributed to hospitals and healthcare facilities across the U.S. from October 26, 2022 to July 17, 2023.
B. Braun issued a Medical Device Advisory in September, instructing customers to relocate the device to areas designated for low-risk medication delivery and discontinue its use for high-risk medications. The advisory recommended having a second pump specifically designated for high-risk medications.
B. Braun indicated it is proactively contacting customers and dispatching technicians to replace the defective occlusion pressure sensors with qualified replacements.
The FDA is encouraging consumers to report any adverse side effects, reactions, or quality defects experienced while using the devices to the MedWatch: The FDA Safety Information and Adverse Event Reporting Program using the online reporting form. Customers with questions should contact B. Braun Medical Inc. at 1-800-627-7867.
"*" indicates required fields