Drug Overdose Suicides On The Rise Among Youths and Seniors, Study Warns
February 09, 2022
By: Martha Garcia
According to the findings of a new report, drug overdose suicides have increased dramatically among teens, young adults, and senior citizens in recent years, even though rates dropped among the general American population in recent years.
Researchers from the US National Institute on Drug Abuse (NIDA) published a study this month in the American Journal of Psychiatry which evaluated data from death records over the past two decades, focusing on drug overdose deaths that resulted from suicide.
The study found that rates of drug overdose suicides increased among teens and young adults 15 to 24 years old and among seniors 75 to 84 years old between 1999 and 2019.
Among teens and young adults, the suicide rates by drug overdose increased from 0.6 per 100,000 people in 2015 to 0.8 per 100,000 people in 2019, among males in that age group. For young women, the drug overdose suicide rate increased from 0.6 per 100,000 people to 1 per 100,000 people by 2019.
Drug-related suicides among seniors have also increased in recent years, with rates increasing from 0.7 to 1.6 per 100,000 people by 2019, among senior men. Rates among women also increased from 0.8 to 1.7 per 100,000 people by 2019.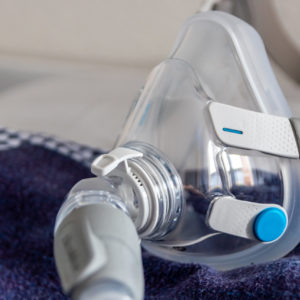 Did You Know?
Millions of Philips CPAP Machines Recalled
Philips DreamStation, CPAP and BiPAP machines sold in recent years may pose a risk of cancer, lung damage and other injuries.
Learn More
Young people are a particularly vulnerable population for suicide, since their brain is still developing and executive function and control are not in place yet, the researchers in this latest study noted. This can lead to impulsivity and trouble coping with life's difficulties. Young people also tend to not see a doctor often enough simply because they are largely healthy overall. More so, they are at an age where they can have trouble dealing with change.
Many of the problems teens and young adults face are similar for seniors citizens, who are at a time in life when they may experience significant changes after retirement, failing health or suffering the loss of a loved one. This can lead to depression and other feelings of difficulty dealing with change.
The increases in drug-related overdose suicides point to a pattern of deaths of despair driven by isolation and difficulty dealing with change. The country has already been grappling with the effects of the drug overdose epidemic, largely driven by addiction to opioids, as overdose deaths overall reached an all-time high in 2020. While the new study focused on drug-related overdoses until 2019, researchers warn it is likely the COVID-19 pandemic has worsened the problem as drug overdose deaths skyrocketed in 2021.
Roughly 5% to 7% of overdose deaths are recorded as intentional, but that number is probably higher because not all suicide victims leave a note or other indicators that they intended to commit suicide.
Researchers warn screening for signs of anxiety, depression and suicidal throughs should be a regular part of health care for teens and young adults. Parents should look for signs of distress in teens. Furthermore, outreach to senior citizens is needed to help them deal with the changes that occur during that time of life.
If you or someone you know needs immediate help, call the National Suicide Prevention Lifeline at 800-273-TALK (8255).
"*" indicates required fields