Invega Sustenna Lawsuit Claims Nursing Home Illegally Injected Dementia Resident With Antipsychotic Drug
June 25, 2020
By: Irvin Jackson
According to allegations raised in a recently filed lawsuit, staff at a Florida nursing home injected an 82-year old dementia patient with large doses of Invega Sustenna, despite warnings about the risks associated with use of the antipsychotic medication and the family telling them not to administer the drug, which allegedly resulted in multiple falls, injuries, hospitalization, and permanent loss of mobility and function.
The complaint (PDF) was filed on June 12 in Florida circuit court by Richard Geohaghan, representing his mother, Lilith Geohaghan, a former resident of The Villas at Sunset Bay assisted living facility in New Port Richey, Florida. The lawsuit names New Port Richey Operating, LLC, Milestone Retirement Communities, LLC, Drs. Florenda Fortner and George Northrup, and Jesse Rodriguez, an employee of the facility, as defendants.
Lilith Geohaghan lived at The Villas at Sunset Bay from May 2017 through December 2018, according to the lawsuit. Diagnosed with Lew body dementia, she was considered a vulnerable adult under Florida statutes.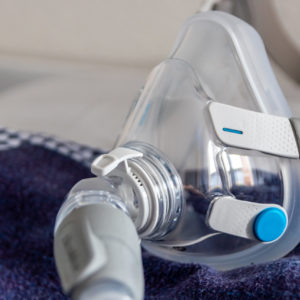 Did You Know?
Millions of Philips CPAP Machines Recalled
Philips DreamStation, CPAP and BiPAP machines sold in recent years may pose a risk of cancer, lung damage and other injuries.
Learn More
Following an altercation with a staff member in November 2018, employees of the nursing home sought Richard Geohaghan's permission to inject his mother with Invega Sustenna. However, he refused.
Despite his position as his mother's health surrogate, the facility's staff ignored his demands and administered multiple Invega Sustenna injections.
Invega Sustenna is a once-a-month atypical antipsychotic approved by the FDA to treat schizophrenia. For years, concerns over nursing home drug practices have focused on antipsychotics, such as Invega, Risperdal, Zyprexa, Seroquel and others, which may pose serious risks when prescribed as "chemical restraints", which many consider a form of nursing home abuse.
In many cases, patients receiving these medications in nursing homes suffer from dementia, and studies have shown antipsychotics not only provide no benefits for dementia patients, but also increase their chance of death.
In Lilith Geohaghan's case, she was given large injections of Invega Sustenna multiple times in November and December of 2018, even though just one injection has a 25 to 49 day half-life. According to the family, in just a little over a month after receiving the drug, Geohaghan suffered nearly a dozen falls and was hospitalized twice.
Doctors diagnosed her as suffering toxic encephalopathy, caused by the injections. In addition, her doctors determined the injections caused a decline in her mobility, from which she has never recovered.
"The ordered method of administration of Invega Sustenna, by injection, is outside the standard of care pertaining to Lilith Geohaghan as that method was not founded on any factual basis as to this patient whatsoever, and not grounded in any testing as to the efficacy of the drug on this patient," the lawsuit states. "To provide such a large dose of Invega Sustenna, and in the form of an injection with a half-life of 25-49 days, to a patient with Lewy body dementia, such as Lilith Geohaghan, without first testing the effect of the drug, was well outside of the standard of care."
In February 2018, The Human Rights Watch issued a report called "They Want Docile", which warned about the rampant use of drugs meant to mollify elderly residents. The report indicated about 179,000 nursing home residents per week are given unnecessary antipsychotic medications, most of those suffering from dementia or Alzheimer's disease.
The drugs are often given without the informed consent of the residents or their family members, the researchers found. In addition, residents are often pressured to consent, or family members are informed of use of the drugs on short notice and without any explanation of the risks or benefits.
In September 2014, the National Partnership to Improve Dementia Care announced that it has set a goal of reducing the use of antipsychotics in long-term care facilities. However, currently about 25% of elderly dementia patients in nursing homes throughout the U.S. are still treated with antipsychotics, even though they may not need the drugs.
Ziad

April 5, 2022 at 10:40 am

I have uncontrolled movement and my heart is weak
"*" indicates required fields