Major Investors Want Bayer CEO Ousted Over Monsanto Purchase, Roundup Litigation Costs
March 29, 2022
By: Irvin Jackson
Two major investment firms, Temasek Holdings and Alatus Capital, are calling for Bayer CEO Werner Baumann to step down after the company's value has plummeted since it acquired Monsanto, primarily due to billions paid in the Roundup litigation.
In 2018, Bayer bought Monsanto for $63 billion, which the two investment firms say turned out to be a bad deal for shareholders, since Monsanto was already facing thousands of lawsuits brought by former users of Roundup diagnosed with non-Hodgkins lymphoma and other injuries.
During the months after the acquisition was finalized, Bayer was hit with a number of massive jury verdicts over Monsanto's prior failure to warn consumers about the cancer risks associated with Roundup, and the company has already agreed to pay more than $11 billion in Roundup settlements. However, the company still faces many unresolved claims, and new claims are likely to be filed as former users continue to develop non-Hodgkins lymphoma in the coming years.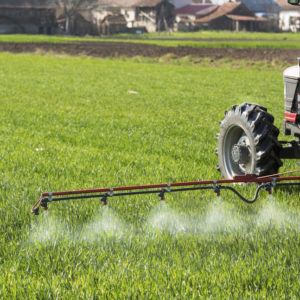 Although Bayer has been unable to successful defend the actions of Monsanto at trial, it has recently suspended further settlement negotiations while waiting for a U.S. Supreme Court decision about whether it will review two early verdicts, which Bayer hopes will lead to a ruling that may curtail future claims. However, there is no guarantee that the highest appeal court will even consider the appeal, let alone rule in Bayer's favor, and a steady stream of cases are expected to go before juries in the coming months and year.
The two major investment firms have called for a vote of no confidence in Baumann at the next shareholder meeting, which is scheduled for April 29.
"The actions of Mr. Baumann have led to significant shareholder value destruction at Bayer," according to a press release (PDF) by Alatus Capital issued on March 18. "The Fund has been a long-term shareholder of Bayer but a change of leadership is now urgently needed. Mr. Baumann must take full responsibility for the failure of his leadership at the helm of the company and his actions should not be ratified at the upcoming Annual General Assembly."
Baumann is contracted to be CEO through 2024, and survived a similar no-confidence vote, also due to concerns over the Monsanto purchase, in 2019.
Alatus notes that Bayer's share price has dropped 48% since the Monsanto purchase.
If the Roundup Supreme Court appeals are not successful, Bayer has told investors that it will move forward with a claims administration program to address future lawsuits, which could result in billions in additional payments and verdicts.
In addition, the company has announced that it will remove the active ingredient glyphosate from Roundup products sold to U.S. residential customers by 2023, to limit the future liability it will face.
"*" indicates required fields