Invokana Amputation Study by Diabetes Drug Maker Claims No Evidence of Increased Risk
September 22, 2017
By: Irvin Jackson
New research conducted by the Johnson & Johnson subsidiary Janssen Pharmaceuticals disputes about the growing consensus that the side effects of Invokana may increase the risk of lower limb amputations, indicating that the manufacturer of the new-generation diabetes drug was unable to find any greater association when compared to other treatments. 
Invokana (canagliflozin) is part of a new class of diabetes drugs, known as sodium-glucose cotransporter 2 (SGLT2) inhibitors, which works in a unique way by impacting some normal kidney functions. Other members of this class include Invokamet, Jardiance, Farxiga, Xigduo and others, but Invokana has remained the biggest seller since it hit the market in March 2013.
In May 2017, FDA required a warning update about the Invokana amputation risks, placing information about the increased incidence of leg, foot and toe amputations in a prominent black box on the label, which is one of the strongest warnings the agency can require a prescription medication to carry.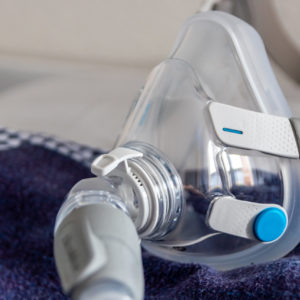 Did You Know?
Millions of Philips CPAP Machines Recalled
Philips DreamStation, CPAP and BiPAP machines sold in recent years may pose a risk of cancer, lung damage and other injuries.
Learn More
That decision was based on the findings of a study known as CANVAS, which found an increased risk of amputation among Invokana users, with 6.3 amputations per 1,000 patient years, compared to 3.4 among those given the placebo. Those researchers calculated that Invokana use increased the risk of amputations by 97%, which were primarily toe or metatarsal (foot).
Manufacturers of other SGLT-2 inhibitors released statements around the same time, indicating that the Invokana leg and foot amputation problems were unique to that drug, maintaining that the same risks were not seen among users of their medications.
In this new study published in the medical journal Diabetes, Obesity and Metabolism on September 12, Janssen researchers claim that they were unable to find a link between Invokana and amputations.
The study looked at data on nearly 300,000 patients with type 2 diabetes, about 73,000 of whom used Invokana, and more than 226,000 patients who used other non-SGLT2 diabetes drugs. According to the findings of the Invokana drug makers, there was no significant difference in the rates of below-knee lower extremity (BKLE) amputation among users of their medication.
The findings come as Johnson & Johnson and Janssen face a growing number of Invokana amputation lawsuits, which allege that users may have avoided amputated feet, legs and toes if the drug maker had provided prior warnings about the potential risks.
The cases are the latest in a steady stream of Invokana injury claims filed since the drug hit the market, as a series of serious warning label updates have been required by the FDA since Janssen first introduced the new-generation diabetes treatment.
In December 2015, diabetic ketoacidosis warnings were added to Invokana and other SGLT2 inhibitors, indicating for the first time that users may face of risk of developing this serious condition. Prior Invokana warnings failed to alert consumers about the importance of seeking immediate medical attention if they experience symptoms like abdominal pain, fatigue, nausea, respiratory problems or vomiting, which is critical for avoiding serious complications from diabetic ketoacidosis.
Concerns about a potential link between Invokana and kidney failure have also emerged since the drug hit the market. In June 2016, the FDA required that new information be added to the drug label about the risk of acute kidney injury and other kidney issues.
Given similar questions of fact and law raised in complaints filed throughout the federal court system, the Invokana litigation has been centralized before U.S. District Judge Brian Martinotti in the District of New York for coordinated discovery and pretrial proceedings.
Known as a federal MDL, or multidistrict litigation, it is expected that Judge Martinotti will schedule a series of early "bellwether" trials involving each of the injury categories over the next few years. While the outcomes of these early trials are not binding on other plaintiffs, they are designed to help the parties gauge the strengths of their evidence and facilitate potential Invokana settlements, without the need for hundreds of individual trials to be scheduled in U.S. District Courts nationwide.
"*" indicates required fields