Invokana Diabetic Ketoacidosis (DKA) Side Effects Are Detectable, Preventable: Researchers
September 09, 2015
By: Austin Kirk
Following recent concerns raised by federal health regulators about diabetic ketoacidosis from Invokana side effects, two researchers suggest that arming doctors with information about the risk may help detect most cases and prevent severe harm.
A report published in this month's issue of the medical journal Diabetes Care suggests that there are common factors among patients who have reported adverse events to the FDA involving a diabetic ketoacidosis (DKA) injury after taking Invokana or a similar diabetes drug that is part of a class of medications known as sodium-glucose co-transporter 2 (SGLT2) inhibitors.
In addition to Invokana, other SGLT2 inhibitors include the diabetes drugs Farxiga, Jardiance, Invokamet, Xigduo XR and Glyxambia.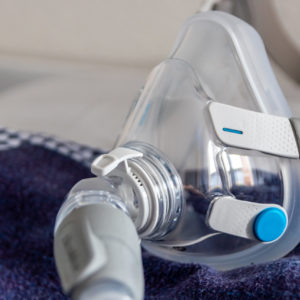 Did You Know?
Millions of Philips CPAP Machines Recalled
Philips DreamStation, CPAP and BiPAP machines sold in recent years may pose a risk of cancer, lung damage and other injuries.
Learn More
Doctors Julio Rosenstock, of the Dallas Diabetes and Endocrine Center, and Ele Ferrannini, of Italy's Institute of Clinical Phsiology, Consiglio Nazionale delle Ricerche, indicate in the report that identifying patients with specific factors, and monitoring for metabolic changes that come before an Invokana diabetic ketoacidosis (DKA) injury, can allow medical providers to predict which patients may face the greatest risk and help prevent or mitigate the problem.
Concerns about the potential link between Invokana and ketoacidosis emerged in May, when the FDA warned that during the first 15 months Invokana was on the market, more than 20 adverse event reports were received involving individuals using an SGLT2 inhibitor who required emergency room treatment or hospitalization due to Invokana DKA or other related conditions. Later that same month the European Medicines Agency (EMA) claimed that 101 cases of DKA on Invokana or other similar SGLT2 inhibitors have been reported worldwide.
Diabetic ketoacidosis (DKA) occurs when high levels of blood acids, known as ketones, build up in the body. This can result in symptoms like difficulty breathing, nausea, vomiting, abdominal pain, confusion, fatigue or sleepiness, often requiring urgent medical treatment and potentially resulting in severe health consequences.
Although diabetic ketoacidosis is commonly associated with type 1 diabetes, it is not normally seen among patients diagnosed with type 2 diabetes, which is the type of diabetes Invokana and the other drugs are approved to treat. Type 2 diabetes is an acquired and curable condition, while type 1 diabetes is usually something someone is born with and persists for life.
According to the researchers, most of the incidents of Invokana DKA involved patients with intercurrent illness, reduced food and fluid intake, and a history of alcohol intake. In addition, they were most likely insulin users with reduced insulin intake, and some were probably actually suffering from type 1 diabetes instead of type 2 diabetes, the researchers said.
Researchers also noted that Invokana's clinical trials indicated a much higher rate of DKA than clinical trials for other SGLT2 inhibitors, but noted the incidence rate was still very low.
"We submit that this potential complication related to SGLT2 inhibition is predictable, detectable, and preventable (or mitigable)," the researchers state. "It is predictable because the persistent glycosuria induced by SGLT2 inhibition sets off a sequence of metabolic changes that are obligatory quantitative consequences of a large glucose subtraction from the body glucose pool."
The report indicates that patients taking Invokana or other new-generation diabetes drugs from the same class should notify their health care provider when they begin experiencing unexplained nausea or even an onset of malaise. Their doctors can test for the early signs of Invokana DKA and then increase fluid and carbohydrate intake as appropriate.
Invokana ketoacidosis problems may not always be detectable by just monitoring glucose levels, so patients should have their doctors conduct more thorough tests.
Invokana Lawsuits Over Failure to Warn
Amid the recent FDA warnings, many consumers are considering potential Invokana lawsuits, due to the manufacturer's failure to adequately warn about the potential side effects of the diabetes drug.
Given the detectable and preventable nature of diabetic ketoacidosis from Invokana, if it can be established that the drug makers withheld information about the risk from consumers and the medical community, financial compensation may be available for individuals who have suffered a DKA injury.
Invokana was approved by the FDA in March 2013, as the first member of this new class of diabetes medications, which work in a unique way by impacting the normal function of the kidney, causing an increased amount of sugar to be excreted in the urine.
Potential failure to warn lawsuits are also being investigated by some lawyers for individuals who have suffered kidney failure from Invokana side effects, as reports suggest that the mechanism of action for the diabetes drug may damage the kidneys.
In May 2015, a report released by the Institute for Safe Medication Practices (ISMP) evaluated adverse event reports submitted to the FDA during the first year Invokana was on teh market, identifying several safety signals involving kidney toxicity. The group raised questions about whether the potential Invokana risks may actually outweigh the benefits.
In addition to cases involving use of Invokana, potential Invokamet lawsuits, Farxiga lawsuits, Xigduo XR lawsuits, Jardiance lawsuits and Glyxambi lawsuits are also being reviewed by product liability lawyers throughout the U.S.
"*" indicates required fields