FDA Warns About Invokana, Farxiga Risk of Acute Kidney Injury
June 15, 2016
By: Irvin Jackson
Amid continuing reports of kidney problems linked to Invokana and Farxiga, federal drug regulators are warning about the risk of acute kidney injury associated with the new-generation diabetes drugs. 
In a drug safety communication issued yesterday, the FDA indicates that the makers of Invokana, Invokamet, Farxiga and Xigduo XR will be required to add stronger label warnings about the risk of kidney damage. The warning comes after more than 100 adverse event reports involving patients who suffered acute kidney injury, which may cause hospitalization or potentially lead to kidney failure and death.
Invokana (canagliflozin) is a Johnson & Johnson drug that was just introduced in March 2013, as the first member of a new class of diabetes drugs known as sodium-glucose co-transporter 2 (SGLT2) inhibitors. Farxiga (dapagliflozin) was introduced by Bristol-Myers Squibb and AstraZeneca in 2014, as the second drug in this class. Invokamet and Xigduo are combination treatments that contain the active ingredients of Invokana and Farxiga, respectively, together with the older diabetes drug metformin.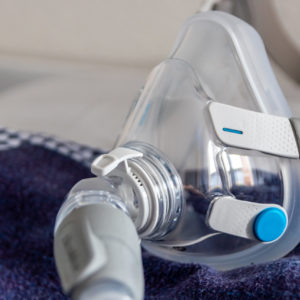 Did You Know?
Millions of Philips CPAP Machines Recalled
Philips DreamStation, CPAP and BiPAP machines sold in recent years may pose a risk of cancer, lung damage and other injuries.
Learn More
The FDA is warning patients to seek immediate medical attention if they experience symptoms of kidney injury from Invokana and Farxiga, which can include decreased urine and swelling of legs or feet.
"A search of the FDA Adverse Event Reporting System (FAERS) database from March 29, 2013, to October 19, 2015, identified 101 cases of acute kidney injury with sufficient detail to confirm the diagnosis and demonstrate a temporal relationship with canagliflozin (73 patients) and dapagliflozin (28 patients)," the FDA indicates. "Hospitalization for evaluation and management of acute kidney injury was necessary in 96 of the 101 cases, and 22 cases involved admission to an intensive care unit."
The FDA notes that there were at least four deaths, two of which were heart-related, and 15 patients had to undergo dialysis due to kidney failure following Invokana or Farxiga use.
Kidney Risks with Invokana and Farxiga
Concerns about the risk of kidney problems from Invokana and Farxiga are not new, however, as the drugs work in a unique way by impacting the normal function of the kidneys.
In May 2015, the Institute for Safe Medication Practices (ISMP) highlighted concerns about the risk of kidney failure associated with the drug after reviewing adverse event reports submitted to the FDA during the first year Invokana was on the market.
The ISMP noted at that time that the potential safety signals involving kidney toxicity raise questions about whether the potential Invokana risks may actually outweigh the benefits provided by the diabetes drug.
During the first year Invokana was on the market, ISMP highlighted 457 serious adverse event reports submitted to the FDA involving complications from Invokana. These adverse event reports typically only account for a small portion of the total problems associated with prescription medications on the market.
Many of the reported Invokana problems involved kidney failure, kidney impairment or problems with kidney stones, urinary tract infections, dehydration, hypersensitivity and abnormal weight loss. Looking at reports to the FDA's adverse event reporting system, the ISMP found that Invokana received more serious adverse event reports than 92% of the other drugs regularly monitored by the group.
While the FDA only notes 101 reports in the warning issued this week, they may have used more stringent filtering requirements to determine which cases of acute kidney injury are likely to be linked to the medications. In addition, the FDA also noted that it is very likely that there are more cases that have gone unreported. The ISMP report also covered a much wider array of potentially kidney-related problems.
The FDA notes that in about half of the cases it observed, acute kidney injury occurred within a month of starting Invokana or Farxiga treatment, and patients who discontinued using them showed signs of improvement.
In addition to announcing that new Invokana and Farxga warnings will be required, the agency also urged doctors to be aware of factors that may increase the risk of kidney injury, such as hypovolemia, chronic renal insufficiency, congestive heart failure, and taking certain other medications, including diuretics, angiotensin-converting enzyme (ACE) inhibitors, angiotensin receptor blockers (ARBs) and nonsteroidal anti-inflammatory drugs (NSAID) like Aleve and Motrin.
The FDA also urged doctors to monitor patients' kidney functions and immediately remove them from the drugs and begin treatment at the first signs of kidney injury.
Invokana and Farxiga Lawsuits
The warning comes as a growing number of Invokana lawsuits, Invokamet lawsuits, Farxiga lawsuits and Xigduo lawsuits are being pursued by individuals throughout the U.S., each involving allegations that the manufacturers introduced the new diabetes treatments without adequately researching the potential side effects or providing proper warnings for consumers and the medical community.
Kidney damage is not the only safety problem linked to these two drugs since they hit the market. The FDA has also launched investigations into other potential side effects of Invokana, Farxiga and other SGLT2 inhibitors, including a risk that users may develop diabetic ketoacidosis, kidney infections, bone fractures and amputations of the limbs.
Diabetic ketoacidosis (DKA) from Invokana and Farxiga involves a dangerous build up of acid in the blood, which may result in hospitalization or death.
Late last year, the FDA required new Invokana warnings about ketoacidosis in December 2015, urging users to stop taking the drug and seek immediate medical attention if they experience symptoms like abdominal pain, fatigue, nausea, respiratory problems or vomiting.
In September 2015, the FDA required new Invokana bone fracture warnings, indicating that the drug may also lead to decreased bone density.
Earlier this month the FDA released a new Invokana safety warning, indicating that it may increase the risk of leg, foot, and toe amputations. However, the investigation into those potential side effects are ongoing.
Although the medications have only been on the market for a few years, it is expected that hundreds, if not thousands, of product liability lawsuits may be filed over the new generation diabetes drugs in the coming months, as Invokana injury lawyers continue to review claims for individuals throughout the United States.
"*" indicates required fields