Invokana Problems Ignored By J&J For Profit, Lawsuits Claim
October 24, 2016
By: Irvin Jackson
With a growing number of Invokana lawsuits being filed by individuals who suffered diabetic ketoacidosis, kidney failure, heart attacks and other injuries after using the new-generation diabetes drug, Johnson & Johnson has been accused of placing it's desire for profits before patient safety. 
Invokana (canagliflozin) is a type 2 diabetes drug, which was just introduced by Johnson & Johnson's Janssen Pharmaceuticals subsidiary in March 2013. The drug works in a unique way, by impacting the normal function of the kidneys, and has been aggressively marketed by the drug maker as a superior new type of treatment. However, as more individuals have been switched to the drug, a steady stream of serious health risks have been uncovered, resulting in dozens of product liability filed in courts nationwide, each raising similar allegations that Johnson & Johnson failed to adequately research the medication or warn about the potential risks.
A complaint (PDF) filed earlier this month by Veronica Ryan, in the U.S. District Court for the Eastern District of Tennessee, highlights the marketing strategy of the drug makers, indcating that material information was withheld from the FDA, medical community and consumers.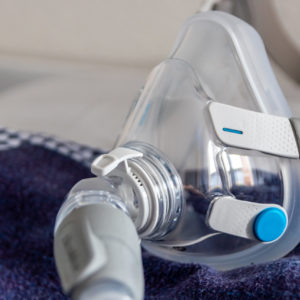 Did You Know?
Millions of Philips CPAP Machines Recalled
Philips DreamStation, CPAP and BiPAP machines sold in recent years may pose a risk of cancer, lung damage and other injuries.
Learn More
"In an effort to increase sales and market share, Defendants have aggressively marketed and continue to aggressively market Invokana to doctors and directly to patients for off-label purposes, including, but not limited to weight loss, reduced blood pressure, kidney benefits, cardiovascular benefits, and for use in type 1 diabetics," the lawsuit indicates. "Defendants also, through their marketing materials, misrepresented and exaggerated the effectiveness of Invokana, both as to its ability to lower glucose, and its benefit for non- surrogate measures of health, such as reducing adverse cardiovascular outcomes. Defendants' marketing campaign willfully and intentionally misrepresented the risks of Invokana and failed to warn about the risks of diabetic ketoacidosis, kidney failure, and cardiovascular injury."
Ryan indicates that she was prescribed Invokana in December 2013, to help control her blood sugar levels due to diabetes. On October 12, 2015, Ryan was hospitalized due to diabetic ketoacidosis and developed serious complications that resulted in several days of hospitalization, according to the lawsuit.
Invokana diabetic ketoacidosis problems can cause low blood sugar, low potassium levels that can interfere with the functioning of the heart, muscles and nervous system, and can also cause swelling of the brain. If left untreated, ketoacidosis can result in loss of consciousness and even death.
In December 2015, the FDA required Johnson & Johnson and the makers of other SGLT2 inhibitors to add new diabetic ketoacidosis warnings to their medications, urging users to stop taking the drug and seek immediate medical attention if they experience symptoms like abdominal pain, fatigue, nausea, respiratory problems or vomiting.
Ryan's complaint indicates that the manufacturers knew, or should have known that the side effects of Invokana could cause serious health side effects, such as ketoacidosis, heart attacks, and kidney failure. However, the lawsuit indicates that not only did Johnson & Johnson fail to provide adequate Invokana warnings, it also illegally marketed the diabetes drug for uses not approved by the FDA.
"Defenants made conscious decisions not to redesign, adequately warn or inform the unsuspecting public [about the Invokana risks]," claims Ryan in the lawsuit. "Defendants' reckless conduct warrants an award of punitive damages. Defendants conduct was motivated by greed and the intentional decision to value profits over the safety and well-being of the consumers of Invokana."
There are currently dozens of similar claims raised in complaints pending throughout the federal court system. In addition to diabetic ketoacidosis lawsuits, many complaints allege the drug makers knew or should have suspected that Invokana increases the risk of kidney failure.
In May 2015, the Institute for Safe Medication Practices (ISMP) conducted a detailed review of adverse event reports submitted to the FDA during the first year Invokana was on the market, and identified a potential risk of kidney damage with Invokana and other SGLT2 inhibitors, raising questions about whether the benefits provided by the medication justify the risk.
In June 2016, the FDA released a new Invokana safety warning, indicating that the medication may increase the risk of acute kidney injury and other severe health problems.
As Invokana injury lawyers continue to review and file claims for individuals nationwide, it is widely expected that hundreds, if not thousands, of additional lawsuits may be filed in the coming months and years.
Image Credit: test caption
"*" indicates required fields