Invokana Studies Presented by J&J Day After Ketoacidosis Warning Issued by FDA
June 10, 2015
By: Irvin Jackson
Just days after federal regulators issued a warning about the risk of ketoacidosis from Invokana side effects, indicating that users of the new-generation diabetes drug may face a risk of complications from a build up of acid in the blood, the manufacturer released the results of three studies purportedly showing the drug's virtues. 
The studies were presented by Janssen Pharmaceuticals Inc., on May 18, at the annual meeting of the International Society for Pharmacoeconomics and Outcomes Research (ISPOR) in Philadelphia.
According to a Janssen press release, the findings indicate that Invokana use improved blood glucose control for users. However, the studies were presented just three days after the FDA issued a drug safety communication, warning that Invokana and similar type 2 diabetes medications, known as sodium-glucose costransporter-2 (SGLT2) inhibitors, may increase blood acid to dangerous levels, resulting in a life-threatening condition known as ketoacidosis.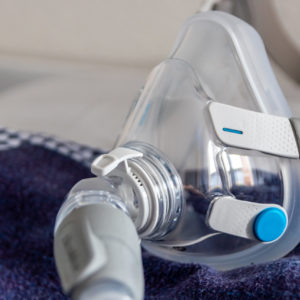 Did You Know?
Millions of Philips CPAP Machines Recalled
Philips DreamStation, CPAP and BiPAP machines sold in recent years may pose a risk of cancer, lung damage and other injuries.
Learn More
As a result, new warnings may be required for Invokana, Invokamet, Farxiga, Glyxambi, Jardiance, and Xigduo XR, which urge patients to look for signs of the condition and to seek immediate medical attention if symptoms are present.
Invokana (canagliflozin) was developed by Janssen, a subsidiary of Johnson & Johnson, and approved by the FDA in March 2013 as a second-line type 2 diabetes drug. It was the first in a new class of diabetes medications that inhibit a particular function of the kidneys, allowing an increase amount of sugar to be excreted in the urine.
One of the studies released last month looked at the "real-world" glycemic control impact of Invokana on diabetes patients. It found that Invokana reduced AiC levels, a measure of blood glucose control, from 8.3% to 7.6% overall. The study found that the number of patients whose A1c levels dropped below 8% went from 26% to 38% after taking the drug for 120 days.
Another study looked at real-world treatment patterns of those taking Invokana with other diabetes drugs, and found that the proportion of patients with an A1C of less than eight percent jumped from 39% to 66%. That study also found that 20% of Invokana users stopped taking at least one other antihyperglycemic agent during the course of the study.
A third study looked at glycated hemoglobin control, finding that nearly 60% of patients achieved blood glucose control in three months. and that number remained stable for at least a year.
Invokana Health Concerns
Despite the effectiveness shown in the manufacturer-sponsored studies, Invokana is under increasing scrutiny, with some questioning whether the risks are worth what some say are limited benefits.
The drug was introduced and heavily marketed by Johnson & Johnson's Janssen subsidiary in the wake of heart attack concerns over the drug Avandia, bladder cancer concerns involving the diabetes drug Actos, and the beginning of pancreatic cancer concerns involving the diabetes drugs Byetta, Januvia, Janumet and Victoza.
After the drug was rapidly adopted within the medical community, the FDA issued a drug safety communication about a potential link between Invokana and ketoacidosis in May 2015, indicating that the medication may cause a build up acid levels in the blood, which can result in severe injury and hospitalization.
The FDA identified at least 20 cases of diabetic ketoacidosis among users of Invokana or other members of this new class, with all cases involving hospitalization or emergency room treatment.
Symptoms of ketoacidosis include difficulty breathing, nausea, vomiting, abdominal pain, confusion, and unusual fatigue or sleepiness. The FDA warned users to be on the lookout for signs of acidosis while taking Invokana or another similar drug. However, users have been told not to stop or change their diabetic medications without first consulting their prescriber.
Reports have also raised concerns about whether there may be a link between Invokana and kidney failure, as the medication is known to impact the normal function of the kidney and a large number of adverse event reports have been submitted by users and physicians involving kidney toxicity.
Last month, a report released by the Institute of Safe Medication Practices (ISMP) questioned whether the Invokana risks may actually outweigh the benefits provided by the drug.
During the first year the drug was on the market, ISMP highlighted 457 serious adverse event reports submitted to the FDA involving complications from Invokana. These adverse event reports typically only account for a small portion of the total problems associated with prescription medications on the market.
Many of the reported Invokana problems involved kidney failure, kidney impairment or problems with kidney stones, urinary tract infections, dehydration, hypersensitivity and abnormal weight loss. Looking at reports to the FDA's adverse event reporting system, the ISMP found that Invokana received more serious adverse event reports than 92% of the other drugs regularly monitored by the group.
The ISMP report found that at the cost of those risks came very few benefits. According to the report, the Invokana clinical trials showed that the drug typically lowered levels of glycated hemoglobin (HbA1c), a primary type 2 diabetes blood sugar measurement, by about only one percent. It also caused weight loss of a mean of five to six pounds in users.
Given the emerging safety concerns and rush to market this new class of diabetes drug, some product liability lawyers are now reviewing whether individuals who suffered an injury may be entitled to financial compensation through an Invokana lawsuit as a result of the drug makers' failure to adequately research the potential risks and warn about the side effects.
"*" indicates required fields