Invokana Diabetic Ketoacidosis Risk Seen Among Type 1 Diabetics in Study
November 05, 2015
By: Irvin Jackson
Following recent FDA warnings that suggest type 2 diabetics may face an increased risk of acid build up in the blood from Invokana side effects, the findings of a new study suggest that individuals with type 1 diabetes may also face a significantly increased risk of the diabetic acidosis following use of the new-generation treatment.
According to findings of a study published last month in the medical journal Diabetes Care, researchers from California and Johnson & Johnson's Janssen subsidiary indicate that while Invokana may help some type 1 diabetics with glycemic control, it also increases the risk of ketoacidosis, which is a condition caused by high acid levels in the blood that can result in severe health complications and the need for emergency hospital treatment.
Invokana (canagliflozin) is part of a new class of drugs that is only approved for treatment of type 2 diabetes, working in a unique way by inhibiting some kidney functions to increase glucose production and lower blood glucose levels.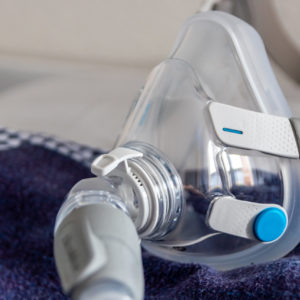 Did You Know?
Millions of Philips CPAP Machines Recalled
Philips DreamStation, CPAP and BiPAP machines sold in recent years may pose a risk of cancer, lung damage and other injuries.
Learn More
While type 2 diabetes is an acquired and curable condition, type 1 diabetics are usually born with the condition and it usually persists for life. While Invokana is commonly prescribed "off-label" for type 1 diabetes, the drug maker has been attempting to obtain expanded approval for the medication beyond type 2 diabetics to open up a new and expanded market.
In this latest study, researchers conducted an 18-week, double-blind study of 351 patients taking insuline for type 1 diabetes and gave them either a placebo or a 100 mg or 300 mg regimen of Invokana. The study looked for changes in levels of glycated haemoglobin (HbA1c), body weight and other adverse events (AEs).
According to the findings, patients taking Invokana saw a 0.4% drop in HbA1c, compared to the placebo group. Most did not gain weight and some lost weight. However, those taking the 100 mg dose of Invokana had a 5.4% rate of ketone-related adverse events, including ketoacidosis. Those given the larger 300 mg dose had a 9.4% rate of such events. There were none among the group given the placebo.
The findings appear to provide additional support for recent concerns about the link between Invokana and diabetic ketoacidosis (DKA), which can result in symptoms like difficulty breathing, nausea, vomiting, abdominal pain, confusion, fatigue or sleepiness, often requiring urgent medical treatment and potentially resulting in severe health consequences.
Invokana Ketoacidosis Concerns
Invokana (canagliflozin) was introduced in March 2013, as the first member of a new class of diabetes drugs known as sodium-glucose-cotransporter-2 (SGLT-2) inhibitors. Farxiga (dapagliflozin) was the second member, introduced in 2014, followed by other similar drugs like Jardiance, Invokamet, Xigduo XR and Glyxambi.
During the short time the new-generation of diabetes drugs have been on the market, they have rapidly grown to become big-sellers, largely driven by direct-to-consumer advertisements where the drug makers encouraged patients to seek out the new diabetes treatments.
This study is the second phase of clinical trials by Janssen, the manufacturer, to show that the drug can be used for treatment of type 1 diabetes, which impacts an estimated 1.25 million American children and adults.
While doctors are allowed to prescribe a drug for any reason they see fit, it is illegal for drug manufacturers to promote their medications for uses not approved by the FDA until they have provided sufficient evidence to establish that it is safe and effective for a new category of treatment.
Concerns over the ads for SGLT-2 inhibitors have taken on a new sense of urgency this summer, after the FDA issued a drug safety communication about a potential increased risk of ketoacidosis with Invokana and other related drugs.
During the first 15 months that Invokana was on the market, the FDA indicated that more than 20 adverse event reports were received involving individuals using an SGLT2 inhibitor who required emergency room treatment or hospitalization due to diabetic ketoacidosis, ketosis, acidosis or other related conditions that involve a build up of acid in the blood, known as ketones. This can result in symptoms like difficulty breathing, nausea, vomiting, abdominal pain, confusion, fatigue or sleepiness, often requiring urgent medical treatment and potentially resulting in severe health consequences.
Invokana Lawsuits Over Failure to Warn
Amid the recent FDA warnings, many consumers are now pursuing an Invokana lawsuit, alleging that the drug maker failed to adequately warn about the potential side effects for diabetics.
Given the detectable and preventable nature of diabetic ketoacidosis from Invokana, if it can be established that the drug makers withheld information about the risk from consumers and the medical community, financial compensation may be available for individuals who have suffered a DKA injury.
Potential failure to warn lawsuits are also being investigated by some lawyers for individuals who have suffered kidney failure from Invokana side effects, as reports suggest that the mechanism of action for the diabetes drug may damage the kidneys.
In May 2015, a report released by the Institute for Safe Medication Practices (ISMP) evaluated adverse event reports submitted to the FDA during the first year Invokana was on teh market, identifying several safety signals involving kidney toxicity. The group raised questions about whether the potential Invokana risks may actually outweigh the benefits.
In addition to cases involving use of Invokana, potential Invokamet lawsuits, Farxiga lawsuits, Xigduo XR lawsuits, Jardiance lawsuits and Glyxambi lawsuits are also being reviewed by product liability lawyers throughout the U.S.
Robert

May 20, 2017 at 4:11 am

Invokana and dka go hand in hand, regardless of type one or type 2 diabetes. If you come down with dka, a type one diabetic should have the same rights as a type 2 diabetic.
"*" indicates required fields