New Irbesartan Recalls Announced Abroad Raising Concerns About New "Sartan" Contaminant: Azido
August 11, 2021
By: Irvin Jackson
Following international recalls issued in recent years for various versions of generic "sartan"-based hypertension drugs contaminated with chemical byproducts from the manufacturing process, there are growing concerns about a new contaminant which may lead to irbesartan recalls, involving the presence of the potentially cancer-causing chemical azido.
On August 9, the U.K.'s Medicines and Healthcare products Regulatory Agency (MHRA) announced a recall for several batches of irbesartan-based drugs, manufactured by Aventis Pharma Limited (Sanofi) and Zentiva.
The irbesartan recall came after high levels were detected of a contaminant known as azido, which has mutagen potential.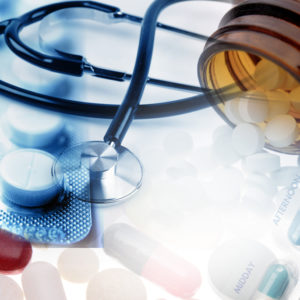 Mutagens, like azido, can alter DNA, leading to genetic mutations, which make them a cancer risk. The levels of azido in the recalled irbesartan drugs, sold under the brand names Aprovel, CoAprovel and Rovelito in Europe and Asia, exceeded acceptable levels set by the MHRA.
In addition to the U.K. recall, Sanofi has pulled the drugs from sale in South Korea for the same reason. In June, Canadian health officials also announced valsartan, irbesartan and losartan recalls due to the presence of azido.
Observers warn that these recalls could be a precursor to the next big "sartan" global recall.
Sartan-based medications belong to a class of drugs known as angiotensin receptor blockers (ARBs), which are manufactured to relax blood vessels so that blood can flow more easily. The medications are used to treat patients with high blood pressure to help prevent heart attacks and stroke. They are also used in patients with heart failure or those who have had a recent heart attack.
In July 2018, the U.S. Food and Drug Administration (FDA) started issuing valsartan recalls which impacted most of the U.S. supply for the generic version of Diovan. Subsequent recalls were also issued for certain versions of losartan and irbesartan, each due to the discovery of a chemical impurity known as N-nitrosodimethylamine (NDMA), which is a potent human carcinogen.
Azido contamination appears to happen due to similar manufacturing circumstances.
Hundreds of valsartan lawsuits are now pending in the U.S. court system, each involving similar allegations that years of exposure to NDMA in the blood pressure drug caused the development of stomach cancer, liver cancer, esophageal cancer, prostate cancer, pancreatic cancer and other injuries which develop as the chemicals traveled through the digestive system.
Given common questions of fact and law raised in complaints filed in U.S. District Courts nationwide, the federal litigation has been centralized for pretrial proceedings before U.S. District Judge Robert B. Kugler in the District of New Jersey, as part of a multidistrict litigation (MDL), where a series of "bellwether" cases are being prepared for early trial dates that are not expected to begin until at least 2022.
While the outcome of these early test trials will not be binding on other plaintiffs, they will be closely watched by parties involved in the litigation and may have a large influence on potential valsartan cancer settlements, which may be necessary to avoid the need for each individual claim to be remanded back to U.S. District Courts nationwide for separate trial dates in the coming years.
"*" indicates required fields