Irbesartan Class Action Lawsuit Filed Over Recalled Blood Pressure Drug Tainted With Cancer-Causing Impurities
December 13, 2018
By: Irvin Jackson
The makers of certain generic Avapro hypertension drugs face a class action lawsuit, over an irbesartan recall issued in October amid concerns that pills may be contaminated with a potentially cancer-causing impurity. 
Barbara Kruk filed a complaint (PDF) earlier this month in the U.S. District Court for the Middle District of Florida, seeking class action status against Aurobindo Pharma, Ltd., Sciegen Pharmaceuticals, Inc., Westminster Pharmaceuticals, Inc. and Walmart.
According to the lawsuit, the companies sold generic Avapro (irbesartan) for years that was contaminated with a known human carcinogen, N-nitrosodiethylamine (NDEA). Not only were thousands of consumers bilked into buying a useless and potentially dangerous medication, but the complaint indicates that they must now undergo life-long medical monitoring due to the increased risk of lung, kidney and other forms of cancer.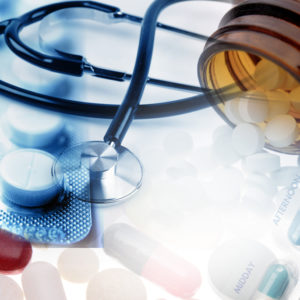 In late October, the FDA announced an irbesartan recall after trace amounts of NDEA were found in products from the manufacturers. The contaminated active ingredients were manufactured by Aurobindo Pharma.
NDEA occurs naturally in certain foods and drinking water, but can be created as a byproduct of industrial processes, which is what the FDA believes occurred in this instance and with a spate of related valsartan recalls linked to the presence of a similar impurity, N-nitrosodimethylamine (NDMA). Both are considered probably cancer-causing agents by the International Agency for Research on Cancer (IARC).
The lawsuit notes that there were no such impurities in the original brand-name Avapro, and points out that generic drug manufacturers' products are approved with the requirement that they be "therapeutically equivalent" to the original brand-name drug.
The lawsuit also notes the FDA has inspected Aurobindo's manufacturing facility in India a number of times in recent years and has repeatedly found quality control and sanitation concerns, resulting in "Form 483" citations for conditions that violate FDA regulations.
"The FDA's April 2017 inspection revealed that Aurobindo was, at the time of that inspection, failing to maintain its facilities in an acceptable state and failing to maintain its manufacturing equipment in an appropriate state, that Aurobindo's laboratory controls did not include appropriate test measures, and that Aurobindo's batch distribution processes were not the subject of thorough reviews," Kruk's lawsuit states. "In February, 2018, the FDA returned for another investigation of Aurobindo's Hyderabad manufacturing plant. As a result of this follow-up investigation, the FDA issued Aurobindo with another Form 483, repeating the same quality-control concerns—unsanitary equipment, as well as, notably, the presence of mosquitos in close proximity to drug product—that could alter the safety, identity, strength, quality, or purity of its manufactured drug product."
The plaintiffs seeks class action status for all consumers who purchased and used the recalled drugs, seeking reimbursement for their purchases, as well as the cost of future medical monitoring.
Valsartan Recalls
The manufacturing problems with irbesartan emerged only a few months after similar issues were discovered with the generic hypertension drug valsartan, which was distributed by other manufacturers with the carcinogenic impurity N-nitrosodimethylamine (NDMA).
The first valsartan problems surfaced on July 5, after European regulators announced that batches of the active ingredient supplied by Zhejiang Huahai Pharmaceuticals tested positive for NDMA. The FDA followed with its own recall announcement days later, indicating that the agency had launched an investigation to determine the scope of the contamination and the potential risk to consumers.
In September, the FDA stopped all imports of drug ingredients and medicines made by Zhejiang Huahai Pharmaceuticals, after an inspection report outlined a number of serious manufacturing problems at the company's facility in late August. In the same month the FDA indicated that NDEA also appeared to be an impurity in some drugs, and warned that the recalls may expand to other hypertension medications.
A month later, the irbesartan recall was announced.
In addition to the complaint filed by Kruk, a number of valsartan recall class action lawsuits have been filed nationwide, with many seeking damages for the cost of future medical monitoring for individuals who may face a continuing risk of developing cancer.
For individuals diagnosed with liver cancer, kidney cancer, pancreatic cancer, stomach cancer and other cancers, valsartan injury lawsuits are also being reviewed by product liability lawyers.
Ed

October 7, 2022 at 3:38 pm

I have been taking Irbesartan for a few years. Can't recall how many--possibly 10. I have had open skin sores for a few years. My dr said they looked like an autoimmune disease. That was the end of that discussion. I kept living with the lesions for a few more years. I quit taking the crap about 2 months ago, now. My lesions are dissipating due to taking a round of Prednisone but, due to m[Show More]I have been taking Irbesartan for a few years. Can't recall how many--possibly 10. I have had open skin sores for a few years. My dr said they looked like an autoimmune disease. That was the end of that discussion. I kept living with the lesions for a few more years. I quit taking the crap about 2 months ago, now. My lesions are dissipating due to taking a round of Prednisone but, due to my age, I can't take any more. The dr. advised me to try a steroid skin cream, which I recently obtained. Don't know if it's helping yet. This toxicity issue has caused various other problems, not the least of which is 'brain fog.' The symptoms include severe fatigue and disorientation. As an example, I could not remember how to get home after visiting a friend who lives about 50 miles away. Fortunately, I had another person with me, who had to drive me home. The skin lesions were so bad that they were revolting to people I showed them to. Since I quit taking the crap, my skin sores are going away but very slowly. I still only have enough energy to move around for about an hour and a half a day. I should also add that I have had other skin symptoms for years. The truly debilitating aspects of the toxin did not show up until about a year ago. I am wondering why my dr didn't know about this problem. I think I need another one but they're hard to get these days. All the drs in my area have moved out.

Kathy

October 2, 2022 at 10:21 pm

My husband took Ibesartan beginning in 2017. During recall in 2018 Dr. Insisted he continue use. He complained of muscle weakness and kidney issues and dehydration issues and in Oct 2019 was diagnosed with bladder cancer. In Sept 2020 he passed. Any suggestions on what I can do? I still have receipts and still have meds in my possession.

Albert

June 5, 2022 at 7:42 am

Since starting irbesartin, I have been diagnosed with stomach cancer, and declining kidney function, chronic kidney disease stage 3+. Had no prior kidney issues or signs of cancer anywhere else. Dr keeps adjusting dosage to monitor blood pressure, but doesn't appear to be improving. Time to change to a safer medication.

Doris

November 3, 2021 at 2:39 pm

Didn't have these problems before taking irbesartan HCTZ150-12.5 Taking medications for my blood and other problems

Mattie

October 28, 2021 at 7:35 pm

I have been taking irbesartan HCTZ 300 since taking this medication o have had severe headaches, trouble with vision, and at night I get cramps in my legs I had to have intestinal surgery was in hospital 2 wks

Shirley

October 25, 2021 at 9:29 am

My Doct.o put me on the same drug but, with a different name . I told my Doctor I didn't like it. He said I should keep taking it. So, I did. I decided to go to another doctor and she put me on Ibersartin. I told my Doctor that I stopped taking it. Because the side effects that I was feeling . She also told me to keep taking it.

DEBORAH

October 24, 2021 at 6:04 pm

Have been taking Avapro since June 2020, Couldn't figure out why I had such extreme headaches. I just started a new medication which seems to be working.

Rebekah

October 24, 2021 at 1:32 pm

My mother passed away January 19, 2019 after a very short stay in the hospital where they diagnosed her with large B cell lymphoma. She has been taking the drug Irbesartan for several months in addition to Ranatidine. Six months prior to her death she has blood work that was perfect and after taking those two drugs, she died.

DeVonna

October 19, 2021 at 10:59 pm

My late husband took ibersartan and went from a fairly healthy man to passing away quickly

Londra

March 20, 2020 at 6:39 am

While taking Irbesartan I developed blotches on my right leg, sharp pains that woke my out of my sleep. I went to my doctor at least 4-5 times being concerned. I was told it has nothing to do with your bp just keep taking it; we need to get your bp under control. I stop taking it after the recall. I went back because the right leg was warm to touch and I needed a right knee replacement. But, I [Show More]While taking Irbesartan I developed blotches on my right leg, sharp pains that woke my out of my sleep. I went to my doctor at least 4-5 times being concerned. I was told it has nothing to do with your bp just keep taking it; we need to get your bp under control. I stop taking it after the recall. I went back because the right leg was warm to touch and I needed a right knee replacement. But, I was wondering was my leg now compromised? Doc said I had an infection and treated it with an antibiotic. When the swelling went down it looks like a large bite was taken out of my leg. My leg is dark and feel and looks like it's been burned. The shin is super tender to touch. I'm very worried. The surgery was cancelled because of the virus.

Colette

March 5, 2020 at 8:56 pm

I started taking Irbesartan in Jul 2019 until present. I have developed bladder cancer which I believe is related to that drug.

Deborah

April 20, 2019 at 9:21 am

I began taking Avapro 75 mg a few years when my endocrinologist suggested it to protect my kidneys. Then my nephrologist decided to increase the dosage to 150 mg due to an abnormal kidney function test.

Wendy

March 5, 2019 at 4:04 pm

Have taken Irbesarten 300mg 12.5 since generic came out. January of 2019 filled a script manufactured thru Solco. A month of severe headaches, intestinal problems & high blood pressure caused me to do research. Multiple doctor visits & I am now taking Avalide, the name brand. I still have intestinal issues but headaches have subsided and blood pressure is lower. Very concerned as to future health [Show More]Have taken Irbesarten 300mg 12.5 since generic came out. January of 2019 filled a script manufactured thru Solco. A month of severe headaches, intestinal problems & high blood pressure caused me to do research. Multiple doctor visits & I am now taking Avalide, the name brand. I still have intestinal issues but headaches have subsided and blood pressure is lower. Very concerned as to future health issues. My mother died from Non-Hodgkins Lymphoma

Joseph

January 28, 2019 at 11:36 am

I have not been normal since taking this drug Diarrhea, confusion, dizziness
"*" indicates required fields