More Irbesartan Tablet Recalls Issued Over NDEA Contamination
January 21, 2019
By: Irvin Jackson
A cancer-causing impurity has been detected in certain irbesartan and irbesartan hydrochlorothiazide (HCTZ) tablets, resulting in a new recall by Prinston Pharmaceutical, Inc, due to manufacturing problems that have plagued a number of different generic drug makers in recent months. 
The FDA announced a Prinston Pharmaceuticals generic irbesartan and irbesartan HCTZ recall on January 18, warning that the active pharmaceutical ingredient (API) contains trace amounts of N-nitrosodiethylamine (NDEA), probable human carcinogen.
This is the second recall impacting irbesartan, a generic version of the hypertension drug Avapro, since the first irbestartan recall was announced October 2018. However, it is just the latest of dozens of recalls of similar high blood pressure drugs, primarily valsartan, due to cancer-causing impurities since July 2018.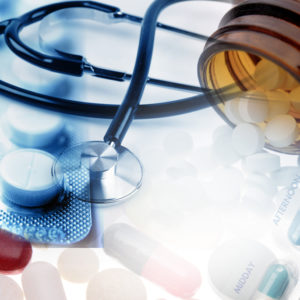 NDEA occurs naturally in certain foods and drinking water, but can be created as a byproduct of industrial processes, which is what the FDA believes occurred in this instance and with valsartan recalls linked to the presence of a similar impurity, N-nitrosodimethylamine (NDMA). Both are considered probably cancer-causing agents by the International Agency for Research on Cancer (IARC).
The tainted ingredients were manufactured by Zhejiang Huahai Pharmaceuticals, which has been linked to the first, and probably the most, recalls of valsartan and similar drugs in recent months.
According to the recall notice, the affected products include one lot of 300mg Irbesartan Tablets, sold in 90-count bottles, with a lot number of 331B18009, and an expiration date of 02/2021. It also includes seven lots of Irbesartan /HCTZ Tablets sold in 300mg/12.5mg strength and 150mg/12.5mg strength in 30 to 90-count bottles, all with expiration dates of 03/2021. A full list of lot numbers product details are available in the recall announcement.
The recalled irbesartan tablets were distributed nationwide by Prinston Pharmaceuticals, Inc., doing business as Solco Healthcare, LLC.
Hypertension Drug Cancer Concerns
The first valsartan problems surfaced in July, when European regulators announced that batches of the active ingredient supplied by Zhejiang Huahai Pharmaceuticals in China, tested positive for NDMA.
The FDA followed with its own recall announcement the following week, indicating that the agency had launched an investigation to determine the scope of the contamination and the potential risk to consumers. Since that time, the recall has been expanded several times, impacting a variety of manufacturers of the generic drug.
The first irbesartan recall was the first non-valsartan drug to be affected, followed by the first losartan recall issued on November 11.
The FDA is continuing to test other valsartan drugs, as well as other similar hypertension drugs, like irbesartan. The FDA is asking patients who use the drugs to regularly check its updated list of recalled valsartan drugs, recalled irbesartan drugs, and its list of valsartan drugs that have not been recalled.
As more individuals discover that they may have received contaminated pills, a growing number of valsartan recall lawsuits are being filed, including claims that individuals may have avoided a cancer diagnosis if NDMA has not been in the generic hypertension drugs.
Consumers with affected irbesartan products should contact their healthcare provider, and can call Prinston Pharmaceuticals at 888-871-7116.
The FDA also urges doctors and patients who experience adverse events while taking these drugs to submit a report to the FDA MedWatch adverse event reporting system.
"*" indicates required fields