Jardiance Lawsuit Filed Over Diabetic Ketoacidosis Injury
March 22, 2018
By: Irvin Jackson
According to allegations raised in a product liability lawsuit filed against Boehringer Ingelheim, side effects of Jardiance caused a woman to suffer diabetic ketoacidosis, resulting in hospitalization and permanent injuries after using the new-generation diabetes drug. 
In the complaint (PDF) filed earlier this month in the U.S. District Court for the District of Arizona, Kristi Ann Lane accuses drug manufacturer of failing to warn users and the medical community about the potential health risks linked to Jardiance.
Lane indicates that she was prescribed Jardiance in late January 2016. Less than two months later, in March 2016, she developed diabetic ketoacidosis, which is a serious medical emergency involving elevated levels of acid in the blood. As a result of the complications, Lane was admitted to an intensive care unit (ICU) at Northwest Medical Center in Tucscon, Arizona and claims that she continues to suffer damages as a result of the injury.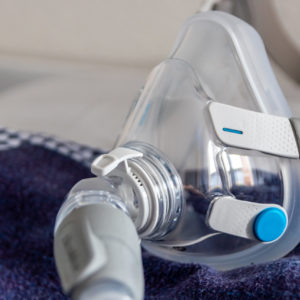 Did You Know?
Millions of Philips CPAP Machines Recalled
Philips DreamStation, CPAP and BiPAP machines sold in recent years may pose a risk of cancer, lung damage and other injuries.
Learn More
"Defendants knew or should have known the risks associated with the use of Jardiance, including the risk of developing diabetic ketoacidosis," Lane's lawsuit states. "The development of Plaintiff's injuries was preventable and resulted directly from Defendants' failure and refusal to conduct proper safety studies, failure to properly asses and publicize alarming safety signals, suppression of information revealing serious and life threatening risks, willful and wanton failure to provide adequate instructions, and willful misrepresentations concerning the nature and safety of Jardiance."
Jardiance (empagliflozin) belongs to a new class of diabetes drugs, known as sodium glucose cotransporter-2 (SGLT-2) inhibitors, which also includes the controversial drugs Invokana, Invokamet, Farxiga and Xigduo.
The FDA approved Jardiance on August 1, 2014. However, the agency issued a safety alert linking Jardiance and similar drugs to an increased risk of diabetic ketoacidosis in May 2015, based on adverse event reports that were submitted from March 2013 to June 2014; before Jardiance was approved for sale.
Lane presents claims against Boehringer Ingelheim design defects, failure to warn, negligence, breach of express and implied warranty, misrepresentation, concealment and fraud, seeking both compensatory and punitive damages.
Jardiance Ketoacidosis Side Effects
Concerns about the potential link between Jardiance and ketoacidosis emerged in May 2015, when the FDA indicated that during the first 15 months the new class of diabetes drugs was on the market, more than 20 adverse event reports were received involving individuals using an SGLT2 inhibitor who required emergency room treatment or hospitalization due to diabetic ketoacidosis, ketosis, acidosis or other related conditions.
Ketoacidosis can result in symptoms like difficulty breathing, nausea, vomiting, abdominal pain, confusion, fatigue or sleepiness, often requiring urgent medical treatment and potentially resulting in severe health consequences.
Although diabetic ketoacidosis is commonly associated with type 1 diabetes, it is not normally seen among individuals diagnosed with type 2 diabetes, which is the type of diabetes Jardiance and Invokana are approved to treat. Type 2 diabetes is an acquired and curable condition, while type 1 diabetes is usually something someone is born with and persists for life.
In December 2015, diabetic ketoacidosis warnings were added to Jardiance, Invokana and other SGLT2 inhibitors, indicating for the first time that users may face of risk of developing this serious condition.
Prior warnings failed to alert consumers about the importance of seeking immediate medical attention if they experience symptoms like abdominal pain, fatigue, nausea, respiratory problems or vomiting, which is critical for avoiding serious complications from diabetic ketoacidosis.
Concerns about a potential link between SGLT-2 inhibitors and kidney failure have also emerged since the drug hit the market. In June 2016, the FDA required that new information be added to the drug label about the risk of acute kidney injury and other kidney issues.
In addition to cases for Jardiance, several hundred Invokana lawsuits are being pursued nationwide against the makers of this competing diabetes drug, which is the most widely used member of the class. A small group of Invokana "bellwether" cases are being prepared for early trial dates, which are expected to begin in September 2018, to help gauge how juries may respond to certain evidence and testimony that will be repeated throughout the litigation.
Image Credit: |test caption
Matthew

May 21, 2023 at 6:04 am

I was prescribed JARDIANCE with life changing side effects. Expected death and continueing serious life restrictions. Ban this poison from human use.

Matthew

May 19, 2023 at 6:22 am

I was prescribed JARDIANCE without being informed about the dangerous side effects or the reason why I was prescribed JARDIANCE. Ended up in ICU with ketoacidosis and coma. Near death experience. Discharged from hospital after 5 weeks. Still suffering life changing side effects.

Sherry

February 8, 2023 at 9:40 am

My father was put on this drug. A month later we had to rush to hospital. Spent a week in ICU. Now has been in rehab a week. Dkt. Only drug from his regimen they have removed is jardiance.having Neuro problems. Can't walk. He will probably never be the same man he used to be.

Wade

December 6, 2022 at 7:23 pm

Necrotizing Faciatis Fournier Gangrene 18 surgeries

Somers

April 18, 2022 at 12:10 pm

Just got home from the hospital Two days icu and three in a room Ketoacidosis due to Jardiance Still have severe kidney pain Is there any way to Sue?

Darren

April 7, 2022 at 7:44 pm

I was admitted to the hospital in December And November and for Nero logical problems. I was prescribed Jaediance do help lower my A1C and I ot diabetic ketoacidosis and became paralyzed from the waist down And am at a rehabilitation center and still can't walk after spending 5 months in a hospital bed and lost all that te not being able to walk and arill can't in 2021

Christopher

March 11, 2022 at 8:53 am

I was admitted to hospital here in Queensland Australia for a triple bypass in August 2020. Prior to discharge, I was prescribed Jardiance as I am type 2 diabetic. After discharge as my surgery after effects were getting better, I began to feel an increasing and persistent nausea. I reported this to my GP who prescribed Ondansetron called me at home at least 5 times during the day to check on[Show More]I was admitted to hospital here in Queensland Australia for a triple bypass in August 2020. Prior to discharge, I was prescribed Jardiance as I am type 2 diabetic. After discharge as my surgery after effects were getting better, I began to feel an increasing and persistent nausea. I reported this to my GP who prescribed Ondansetron called me at home at least 5 times during the day to check on my progress. The last call was as she was leaving for the day and on hearing of no progress she called an ambulance to take me to emergency. I was diagnosed with ketone level of 6.3. Put on an insulin drip I did recover and have no apparent side effects although my blood sugar levels are no out of control. What is most concerning for me is that there was no referral to an endocrinologist, not did the prescribing doctor(s) have any apparent knowledge of the Jardiance issues known to the medical profession for 5 years.

Laura

December 9, 2021 at 6:09 pm

I was in the ICU in November 2021 having gone into DKA. My endocrinologist told me it was caused by taking Jardiance which they prescribed to me. They told me I have suffered permanent damage because of this. Please let me know if you will represent me in suing the makers of jardiance or if there are any class action lawsuits that I can join.

Joan

November 5, 2021 at 2:50 pm

I had been taking jardince for 4 months and didn't realize the side effects were so bad till I landed in the ICU this week they ran every test there was and could only conclude it wall caused by this medicine,they tell me it may come back on me

Lucas

October 22, 2021 at 12:18 am

I was put on Jardiance and it caused ketoacidosis, neuropathy, and a trip by ambulance to the ER and two days in the ICU.

Jane

October 16, 2021 at 10:59 am

I was given Jardiance in 2020. I never knew the side effects. I had DKA, kidney failure, I had dylasis for the first time in my life. I was unresponsive for 10 days and in ICU.I am still suffering I now have neuropathy and I cannot walk. I have been in physical therapy since April trying to learn to get balance and walk again.

Brian

September 10, 2021 at 8:56 am

I al.ost died from gangreen after Taki g a generic jardiance drug given to me by the VA. I lost most of my left hip and my perineum leaving me incapable of ejagulation and a five mth recovery.

john

October 22, 2020 at 8:47 am

in May 2020 I was admitted to the hospital after taking 3 Jardiance pills. I thought I had Covid. I could not breath my heart was racing like i had just run a track meet. I knew I was dying but had no idea why? It took months for me to get back to normal. Thousands of dollars of tests over a 2 day period and they could not find anything wrong with me. It was September that I searched Jardianc[Show More]in May 2020 I was admitted to the hospital after taking 3 Jardiance pills. I thought I had Covid. I could not breath my heart was racing like i had just run a track meet. I knew I was dying but had no idea why? It took months for me to get back to normal. Thousands of dollars of tests over a 2 day period and they could not find anything wrong with me. It was September that I searched Jardiance and found the words ketoacidosis. I am still angry this drug is on the market. I saw multiple doctors, family, heart specialist, emergency room, not one mention Ketoacidosis, even after knowing i have tyoe 2 diabetes and took 3 days of Jardiance. Luckily I quit taking them the day I was admitted to the hospital or I am sure I would have died.

Jeffery

July 24, 2020 at 5:11 am

Did she win this lawsuit? On New Years 2020 I was admitted to the icu for dka because of Jardiance.

william

June 14, 2020 at 7:50 pm

Do you still do the jardiance lawsuits please let me know
"*" indicates required fields