Jeep Grand Cherokee Class Action Lawsuit Filed Over Ignition Switches
July 31, 2014
By: Irvin Jackson
Chrysler faces a new class action lawsuit over ignition switch problems in Jeep Grand Cherokee vehicles, alleging that the automaker hid information about problems that may cause the airbags to fail to deploy in an accident or for the vehicles to suddenly stall.
The complaint was filed by Latoya Lumpkin in the U.S. District Court for the Central District of California on July 28, seeking class actions status to include anyone who purchased 2005 through 2007 Jeep Grand Cherokee vehicles, as well as 2006 through 2007 Jeep Commanders.
According to allegations raised in the Jeep class action lawsuit, defective ignition switches in the older model vehicles may carry similar risks to those seen in recently recalled General Motors vehicles, with the vehicles potentially shutting off unexpectedly if the ignition is jarred, such as may occur during a crash. This may cause a driver to lose control of the vehicle, or it may increase the risk of serious injury, as the airbags will not deploy if the vehicle switches off.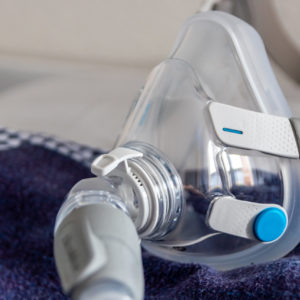 Did You Know?
Millions of Philips CPAP Machines Recalled
Philips DreamStation, CPAP and BiPAP machines sold in recent years may pose a risk of cancer, lung damage and other injuries.
Learn More
On July 22, Chrysler announced a Jeep Grand Cherokee and Jeep Commander recall affrecting 792,000 vehicles in the wake of an investigation by the National Highway Traffic Safety Administration (NHTSA), which began looking into Chrysler ignition switch problems on June 16.
The investigation came in response to at least 32 complaints that the operator's leg or knee jarred the ignition key, turning the vehicle off. This results in the vehicle stalling, affects the ability to turn and brake and could deactivate the air bags if an accident occurs, the NHTSA warned.
"In their press release announcing the upcoming recall, Chrysler maintains that they will be issuing the recall merely 'out of an abundance of caution.' However, in all likelihood, Chrysler has known of the defect for years, and is only now revealing the defect in response to two investigations opened by U.S. safety regulators in June 2014, as part of a large scale investigation into ignition switch and airbag defects across the auto industry," the class action lawsuit states. "In fact, Chrysler admits in their press release that they have had nearly 120 complaints (0.015 percent of the Subject Vehicle population) regarding the vehicles being recalled."
The lawsuit raises similar allegations to those being brought in GM ignition switch recall lawsuits, brought on behalf of individuals injured or killed in accidents involving certain Chevy, Pontiac and Saturn vehicles. Millions of vehicles have been recalled by GM this year, and the automaker has acknowledged that it has known about the problem since at least 2002, but failed to take any steps to correct the issue.
The Jeep Grand Cherokee class action alleges that Chrysler made the conscious decision to put millions of American lives at risk for profit and still will not begin fixing the problem until September.
Lumpkin purchased her 2006 Jeep Grand Cherokee in late July of this year, but says had she known about the ignition switch problem she would not have paid a premium price for the vehicle and may not have purchased it at all. The lawsuit says that, in addition, by waiting two months, Chrysler is asking her to put her life and the lives of her children in jeopardy or go without a vehicle.
The lawsuit accuses Chrysler of breach of warranty, fraud, and violating consumer protection laws. The lawsuit seeks to force Chrysler to pay back class members for expenses and economic harm and to force it to disgorge and restore all monies it made through the allegedly illegal tactics.
Photo courtesy of halidCan! (: via Flickr Creative Commons
kay

August 3, 2023 at 4:15 pm

A few years ago I bought a 2001 jeep grand cherokee from an individual.It started randomly shutting off while driving. I called the jeep headquarters to find out if they have had a recall was told no. i told them that this was a safety issue. It has left me stranded and shuts off in traffic. We have replaced several parts thinking that could be the reason it stalls but it is still doing it Just[Show More]A few years ago I bought a 2001 jeep grand cherokee from an individual.It started randomly shutting off while driving. I called the jeep headquarters to find out if they have had a recall was told no. i told them that this was a safety issue. It has left me stranded and shuts off in traffic. We have replaced several parts thinking that could be the reason it stalls but it is still doing it Just bought a new battery and a new computer with the security disabled still does it.

Johanna

August 16, 2017 at 9:50 am

I own a jeep Cherokee 2008 and about 2 months ago i was slowing down to make a right had turn when the jeep just shut down, i wasnt far from going in to a ditch. Then not long after that the jeep started droping gears on me by its self, and just not a month ago i was going somewhere when i went to slow down coming on to a red light it started feeling like i was running on a bad road when i got to[Show More]I own a jeep Cherokee 2008 and about 2 months ago i was slowing down to make a right had turn when the jeep just shut down, i wasnt far from going in to a ditch. Then not long after that the jeep started droping gears on me by its self, and just not a month ago i was going somewhere when i went to slow down coming on to a red light it started feeling like i was running on a bad road when i got to the next light it totally shut down on me, it was smelling of wires burning and smoke was coming out from under the hood we had to push it off the road, it never showed any signs of over heating or anything else.now im scared to drive it. It was towed in and it is still sitting here not fixed and i dont no if i want it fixed i have two grandchildren and i worry about there safety in this jeep

Roger

July 27, 2017 at 6:06 pm

I'm in the UK and my 2007 Grand Cherokee is subject to the P41 recall relating to the ignition switch problem. My first huge issue with all of this is that the car ever got through the design development process without the position of the ignition switch being questioned. Within a few days of owning the car I turned the car off by hitting the key with my knee. This is crazy. As a design engineer [Show More]I'm in the UK and my 2007 Grand Cherokee is subject to the P41 recall relating to the ignition switch problem. My first huge issue with all of this is that the car ever got through the design development process without the position of the ignition switch being questioned. Within a few days of owning the car I turned the car off by hitting the key with my knee. This is crazy. As a design engineer I would expect to have been hung-drawn and quartered for this fundamental error. Second issue and this is the one that really gets my goat is that this is a mandatory recall; if I don't respond to it I can lose my insurance cover and can't sell the car until it is fixed. My nearest jeep dealerships are between 80 and 100 miles round trip from my location when I asked if the cost of my fuel and out of pocket expenses could be reimbursed I was told not. I contacted jeep 'lack-of-customer services dept.' which is now part of Fiat group I was also told not. Not to mention taking the time off work to get the repair done. I suggested that their position meant that they were not enabling me to fulfill my legal obligation to get the car repaired. They said they would not be able to help.THIS IS NOT OF MY MAKING JEEP. DRIVE OUT, COLLECT MY CAR, FIX IT, RETURN IT - DONE - SIMPLE. I politely thanked them for their lack of assistance. I'm now discussing with Trading Standards and other consumer groups in the UK. Thanks Jeep for continuing to risk the lives of me, my family and all around me. I'm in the process of making all aware and I'm now including all FIAT group vehicles as well. Sort it out; no wonder your dealerships keep closing down.

Salvatore

September 18, 2016 at 11:31 pm

Takata Recall: I was in an accident with my 2006 Grand Cherokee. The accident was due to the ignition switch and the vehicle powering down while in drive, or in use. Injuries were suffered due to the airbag's none deployment. After taking the vehicle to the dealer and attempting to have two recalls replaced, I was told there presently was no available fix, or replacement for recall P41. The vehicl[Show More]Takata Recall: I was in an accident with my 2006 Grand Cherokee. The accident was due to the ignition switch and the vehicle powering down while in drive, or in use. Injuries were suffered due to the airbag's none deployment. After taking the vehicle to the dealer and attempting to have two recalls replaced, I was told there presently was no available fix, or replacement for recall P41. The vehicle was serviced in 2015 at Fitzpatrick's Chrysler Jeep for Recalls P41(ignition switch) & N23(Powertrain transfer case electrical system). In January of 2012 with 37k on the vehicle there was the first of two accidents that relate to recall P41. This accident was due to unresponsive braking and steering, which was caused by the ignition switch moving from the on position to the off position while the vehicle was in drive, or in use. This accident happened while turning onto Rte.80 (East Haven, CT 06512) While attempting to stop the vehicle I noticed the vehicle was unresponsive. I used both feet and hands to apply the breaks, while simultaneously wrapping both hands around the lower half of the steering wheel and pulling upward with my biceps to apply additional downward momentum to the break pedal, but still I could not stop the vehicle. Injuries were sustained and out pocket costs for this accident total over $7000 dollars. The second accident happened in 2016. Not realizing the vehicle was off while attempting to bring the vehicle to a full stop on the highway (Merritt Pkwy Rte.15 No Haven, CT.), I had a collision. The force of the impact slammed my face into the steering wheel. I was dazed and confused, wondering, why hadn't the airbags deployed. This is the second incident I've had with this vehicle that was directly related to the ignition switch. And, in both accidents airbags were never deployed. Injuries were sustained in each accident, and out of pocket expenses for damages incurred was over $9,000 dollars. USAA is my insurance company. I had to file a claim for the second accident, because of the damage done to the vehicle of the female that was injured The vehicle was purchase in March of 2007 from Branhaven Jeep Chrysler Dodge Ram Where the airbags should have been replaced, or were reported to have been replaced prior to the purchase. I would greatly appreciate someone's assistance.

Walter

July 4, 2016 at 9:54 pm

How can I be acted to the lawsuit

Phyllis

February 26, 2016 at 8:14 pm

I purchased a used 2006 Jeep Commander in March of 2015 for $13,999. Two weeks later, with my two little grand kids in the back seat, the vehicle suddenly cut off on the 60 mph highway. I panicked, I am seventy years old... instinctively I turned my hazard lights on and kept at it until it started again. Took the vehicle back to the dealership, they kept the vehicle for one week then told me [Show More]I purchased a used 2006 Jeep Commander in March of 2015 for $13,999. Two weeks later, with my two little grand kids in the back seat, the vehicle suddenly cut off on the 60 mph highway. I panicked, I am seventy years old... instinctively I turned my hazard lights on and kept at it until it started again. Took the vehicle back to the dealership, they kept the vehicle for one week then told me they had done everything they could BUT that there was a recall issue and I needed to talk to Chrysler. Chrysler informed me that there were actually two recall issues on that vehicle, but that they could only handle one since they did not have the part to handle the ignition issue. It was not until November that they contacted me to bring the vehicle back in for the P41 issue. I thought I was all right until in late October some really heavy rain fell in North Carolina and to my horror, the front passenger side floor had collected about two inches of water!! I had to use a shop vac to get the water out but the more it rained.....the more water collected. Took the vehicle to the shop....$90 for a diagnostic! They weren't sure where the leak was coming from, they SAID they would find it!!.... another $265 later....they said I should be ok now.....and I was....as long as it did not rain......the leak is not as bad as it was in the beginning....but I still have to use the shop vac and towels on the floor......I cannot afford any more on this vehicle.....I live on SS.

Danielle

February 12, 2016 at 5:57 am

I purchased a brand new jeep Cherokee about a year or so ago and it has been a living nightmare. The worst vehicle ever purchased. I have wrote them online and went to two different jeep dealers but no one has ever corrected the problem for they always blame something else. I have been in out of the shop approximately over 15 times for transmission/engine issues and they still have not corrected t[Show More]I purchased a brand new jeep Cherokee about a year or so ago and it has been a living nightmare. The worst vehicle ever purchased. I have wrote them online and went to two different jeep dealers but no one has ever corrected the problem for they always blame something else. I have been in out of the shop approximately over 15 times for transmission/engine issues and they still have not corrected the problem. There are days the vehicle will not start. There was 3 incidents that I pulled out of my drive way and was driving down the street and the vehicle just shut off in the middle of the road, tried to start it and it would not start then finally after several tries the vehicle started again then kept jerking and shut off again. Then we got it to start up again and thankfully made it to the dealership. This vehicle has been jerking since day 1 and every time I go back they do some stupid updates and tell me everything is fine. However it has never been fixed. It was actually scary because I had my little one in the car one day and it totally jerked so hard which caused a whip lash effect and some days are Really rough. The vehicle is truly unsafe on highway too because there is plenty of times where it can't get speed to accelerate and would have caused many accidents if I was not a cautious driver. I now usually take main streets to avoid highway due to the fear of someone hitting me because it can't merge correctly on the highway. I had to have the AC unit replaced because that went out already. My vehicle was in the shop December for the same problem which I had to pay 100s of dollars to have fixed because they claimed some parts are covered under warranty and some are not. My vehicle is currently in the shop today for the same issue. I am so frustrated for I purchased this vehicle as a safe family vehicle which had been anything but safe or reliable.

Michael

November 26, 2015 at 5:50 pm

My 2006 grand cherokee shut off pulling into a parking lot thankfully, my legs are nowhere near the ignition switch. what horrified us even more was to find out Jeep has no fix for it and the dealership said it shouldn't cause problems but he wouldn't advise driving it often! we immediately traded it in on a new 2015 wrangler unlimited which i love more but we were left upside down with negative e[Show More]My 2006 grand cherokee shut off pulling into a parking lot thankfully, my legs are nowhere near the ignition switch. what horrified us even more was to find out Jeep has no fix for it and the dealership said it shouldn't cause problems but he wouldn't advise driving it often! we immediately traded it in on a new 2015 wrangler unlimited which i love more but we were left upside down with negative equity. I was not willing to drive a death trap let alone let my wife drive it. Driving down an interstate like we do regularly would have been a disaster if it had failed. People's safety is at risk. Jeep should pay up to those of us forced into bad situations. I would love nothing more than to have my negative equity gone and a little something left over to do upgrades to my wrangler. They have to be held accountable. I would love to find out how to be a part of this lawsuit or at the very least know how to be a beneficiary if the suit is won.

Mackenzie

October 12, 2015 at 1:41 am

I have a 2006 jeep commander. Recently any time I turn or hit a bump regardless of speed my jeep seems to turn off, lights start going off. Airbag light remains on. Resently I was approaching my driveway to turn into it and lost all brakes and steering was hard to move. I ended up running through my neighbors fence. Contacted jeep and was made aware there isn't any parts available and that they we[Show More]I have a 2006 jeep commander. Recently any time I turn or hit a bump regardless of speed my jeep seems to turn off, lights start going off. Airbag light remains on. Resently I was approaching my driveway to turn into it and lost all brakes and steering was hard to move. I ended up running through my neighbors fence. Contacted jeep and was made aware there isn't any parts available and that they were sorry. I find this unelectable! Any options?

Joseph

September 23, 2015 at 5:12 am

I bought my 2007 Jeep grand almost a year ago and it was fine for the first couple of months and then it started going haywire. It stalls randomly while I am driving all the lights will flash off all the dummy lights keep coming on the traction control light comes on And the check engine light comes on and goes off randomly. I have been stuck in Portland traffic and it has stalled out on me [Show More]I bought my 2007 Jeep grand almost a year ago and it was fine for the first couple of months and then it started going haywire. It stalls randomly while I am driving all the lights will flash off all the dummy lights keep coming on the traction control light comes on And the check engine light comes on and goes off randomly. I have been stuck in Portland traffic and it has stalled out on me twice! I have contacted the recall people, I have been to mechanics and been to the dealership multiple times and they always tell me the same thing I will be notified when there is a fix and they can't tell me if my car safe to drive or not . I've tried to get rid of my jeep for the last six months but due to my credit issue I have been stuck many times without The reliability of my jeep.

Kelly

September 18, 2015 at 3:05 pm

I have a 2006 Jeep Grand Cherokee that is dealing with this problem. Shortly after I bought it in 2009, it shut off while I was driving on the parkway (going about 60 mph). Luckily, I was not injured. I took it to the dealership (it was under warranty) and they told me they could not find a problem. It happened on and off after that as well, and every time the dealership told me they could not[Show More]I have a 2006 Jeep Grand Cherokee that is dealing with this problem. Shortly after I bought it in 2009, it shut off while I was driving on the parkway (going about 60 mph). Luckily, I was not injured. I took it to the dealership (it was under warranty) and they told me they could not find a problem. It happened on and off after that as well, and every time the dealership told me they could not find the problem. When the P41 recall was issued, I was very angry because it had been happening to me for years. I became pregnant in 2014 and had a baby girl in 2015, and have called jeep regularly to ask about the parts to fix this problem. I even asked for a rental vehicle to drive (at their expense) since I was now driving with a newborn and was concerned for our safety. They denied my request. I don't have the money to go out and buy a new car, and I need to go to work everyday, so what am I supposed to do? I feel I am driving a death trap. When I heard this story on the news last night, I was wondering how I could be included in the law suit. Any advice? Thanks!

JeffRey

September 15, 2015 at 3:29 am

2005 jeep has never functioned properly. When I turn the vehicle off it randomly wont start. Originally took it to the dealers and payed for a new starter motor worked for a couple days then Same problem happened in the middle of winter in syracuse after almost freezing to death aaa took my jeep back to the dealer which said they must have sold me a bad new starter so they replaced it again and I [Show More]2005 jeep has never functioned properly. When I turn the vehicle off it randomly wont start. Originally took it to the dealers and payed for a new starter motor worked for a couple days then Same problem happened in the middle of winter in syracuse after almost freezing to death aaa took my jeep back to the dealer which said they must have sold me a bad new starter so they replaced it again and I still have this problem. Seems like it is not the starter at all but some other electronic issue this seems very dangerous!

David

September 7, 2015 at 8:44 pm

I contacted Jeep just last week and they basically told me that they haven't even started making the parts yet. Almost 800,000 vehicles on recall and nothing being done. Jeep said what they have done is set up a special tracking team. I have a picture of this from my conversation with Jeep. This ignition switch recall is supposed to be fixed this month, but Jeep is more worried about making parts [Show More]I contacted Jeep just last week and they basically told me that they haven't even started making the parts yet. Almost 800,000 vehicles on recall and nothing being done. Jeep said what they have done is set up a special tracking team. I have a picture of this from my conversation with Jeep. This ignition switch recall is supposed to be fixed this month, but Jeep is more worried about making parts for new vehicles, and not the safety of these recalled vehicles owners. We need to join up and fight back against Jeep.

Shanta

August 28, 2015 at 2:58 pm

I have the same issues as all of you guys in my 2006 Jeep Commander been back and forth with the dealership only to get told Chrysler have not made the part yet, Now the ignition won't come on at all, the car stalled on me on the freeway , I was able to get over in time but it could have been worst with all the big trucks coming behind me. So now I'm paying for a car I can't drive

Karen

July 14, 2015 at 5:45 pm

I have 2 Jeep Grand Cherokee's. I have called Chrysler twice with no satisfaction. One of them has lost power 2 times while I was driving it. The traction control light, the ESP BAS light, and engine light remain on for numerous days at a time then go off and come back on. When the jeep is shifting gears (when I accelerate)it cuts power then kicks in. It drives absolutely awful. The other on[Show More]I have 2 Jeep Grand Cherokee's. I have called Chrysler twice with no satisfaction. One of them has lost power 2 times while I was driving it. The traction control light, the ESP BAS light, and engine light remain on for numerous days at a time then go off and come back on. When the jeep is shifting gears (when I accelerate)it cuts power then kicks in. It drives absolutely awful. The other one you can put the gas pedal all the way to the floor and it doesn't go faster than25 mph. This is not a consistent issue; however, you never no when it will happen. Sometimes it won't go into reverse.

Linda

June 26, 2015 at 5:29 pm

I have a 2006 Jeep Commander under the P41 recall as well, and my car stalls, sometimes doesn't turn on, airbag indicator light turns on and off, and dashboard lights going crazy at times. I think its ridiculous that they have finally issued a recall but no parts are available almost a year later. And the only other assurance they can offer is for me is to leave my e-mail and they will e-mail me p[Show More]I have a 2006 Jeep Commander under the P41 recall as well, and my car stalls, sometimes doesn't turn on, airbag indicator light turns on and off, and dashboard lights going crazy at times. I think its ridiculous that they have finally issued a recall but no parts are available almost a year later. And the only other assurance they can offer is for me is to leave my e-mail and they will e-mail me prior to a post card being sent out stating when parts are available. When I ask if my car is safe to drive since I have 2 small children and no other car to use. Their only response is "I am not a specialist, please go to the dealership and pay to have a diagnostic done."

Tyler

March 29, 2015 at 3:46 pm

My 2006 commanderis under the recall P41, and stalled one day, going about 45 mph. My knee is nowhere near the key. I lost steering and braking, and hit the back of someone towing a pontoon boat. $11,000 in damage to my vehicle, $1,000- deductible out of my pocket, and now a damage disclosure on my title. Chrysler has been absolutely awful in trying to help. I got my jeep fixed, and it still turns[Show More]My 2006 commanderis under the recall P41, and stalled one day, going about 45 mph. My knee is nowhere near the key. I lost steering and braking, and hit the back of someone towing a pontoon boat. $11,000 in damage to my vehicle, $1,000- deductible out of my pocket, and now a damage disclosure on my title. Chrysler has been absolutely awful in trying to help. I got my jeep fixed, and it still turns itself off randomly. The dash lights go crazy sometimes causing the headlights, radio, and other electronics to turn off. Something is very wrong with the ignition. I want them to pay for this.

Arturo

September 22, 2014 at 9:44 pm

Cant believe the negligence
"*" indicates required fields