Jeep Grand Cherokee Class Action Lawsuit Filed Over Deadly Rollaway Risks
June 27, 2016
By: Irvin Jackson
Fiat Chrysler faces a new class action lawsuit over problems with Jeep Grand Cherokee vehicles, alleging that the auto maker hid information about a shifter design defect that may allow the vehicles to roll away, which has been linked to hundreds of accidents and the recent death of an up-and-coming movie actor. 
Last week, Anton Yelchin, who played Chekov in the new Star Trek movies, died after his Jeep Grand Cherokee rolled backwards over him in his driveway, crushing him against a pillar.
After the actor's death and publicity surrounding the Jeep Grand Cherokee rollaway problems, a class action lawsuit was filed alleging that the shifter defect was responsible for the Yelchin's death, as well as at least 300 other accidents.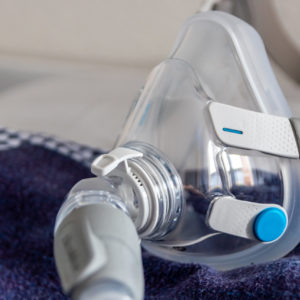 Did You Know?
Millions of Philips CPAP Machines Recalled
Philips DreamStation, CPAP and BiPAP machines sold in recent years may pose a risk of cancer, lung damage and other injuries.
Learn More
The complaint (PDF) was filed by a group of three plaintiffs in the U.S. District Court fort he Central District of California on June 23, seeking class action status to pursue claims for all owners or lessees of of 2012-14 Dodge Chargers and Chrysler 300s, and 2014-15 Jeep Grand Cherokees that contain a defective ZF shifter.
In April, a Chrysler recall was announced for 1.1 million Jeep Grand Cherokee, Dodge Charger and Chrysler 300 vehicles due to confusion over the new shifter design, which reports suggest could cause drivers to believe their vehicle is in the "Park" position when it is actually in gear.
An investigation by the automaker and the National Highway Traffic Safety Administration (NHTSA) discovered at least 314 roll-away accidents and 41 injuries that may be related to a new design for the vehicle's gear shifter. The design appears to confuse drivers, since the shifter returns to the same position after each gear selection.
Certain mid-size SUV's and mid-size sedans sold in recent years have been equipped with automatic transmissions that have electric shift levers, which return to the center position after each gear selection is made. The vehicle's gear position is then indicated by the illumination of the abbreviated gear selected on top of the shifter knob.
The shifters are not designed as the traditional "PRND" layouts, which many drivers are accustom to. It appears that this is causing drivers to make incorrect conclusions about the status of the vehicle.
"[Fiat Chrysler's] unreasonable delay in fixing the defect and its warning letter was obviously too little, too late for Mr. Yelchin, and nearly a million Defective Shifter Vehicles remain in unsuspecting owners' driveways and garages," according to allegations raised in the class action that seeks to force the auto maker to promptly replace the defective shifter design or install a safety override system like is found in other vehicles. "As a result of this dangerous defect, the Defective Shifter Vehicles are 'unsafe in any driveway' and the value of each Defective Shifter Vehicle has diminished, and it will remain depressed even if an effective fix is eventually applied."
Days after Yelchin's death, Fiat Chrysler announced that they were accelerating the recall program for the vehicles. The fix involves the installation of new software with an "Auto Park" feature that the company says will prevent drivers from accidentally leaving the car in gear. However, it was initially anticipated that the software would not be available until July at the earliest, and potentially not available until August.
The recall impacts an estimated 811,586 model year 2012 through 2014 Dodge Charger, 2012 through 2014 Chrysler 300 sedans, and model year 2014 through 2015 Jeep Grand Cherokee SUV's sold in the U.S. . In addition, Chrysler will also be recalling an estimated 52,144 vehicles in Canada, 16,805 in Mexico, and 248,667 to countries outside of the North American Free Trade Agreement (NAFTA), totaling roughly 1,129,202 vehicles.
The NHTSA also warned that the vehicles' signal a chime and a cluster alert on the dash display when a door is opened while the vehicle is not in the "Park" position, however the agency stated this function does not protect drivers who intentionally leave the engine running or drivers who do not realize the engine is still running after an attempted shut-off, posing a rollaway hazard.
The NHTSA also noted several other concerns with the electronic shifters, including that there is no gate around the shifter, and that the entire range of motion the shifter is extremely short, being maybe two or three inches at most.
According to the NHTSA investigation, while testing the shifter the agency found the electronic gear shifter's operation is "not intuitive, and offers "poor tactile and visual feedback to the driver, increasing the potential for unintended gear selection."
Russell

June 11, 2020 at 4:19 am

This is exactly what happened to me. We went out to the car and barely touched the gear when reaching over it and it slipped gear and started rolling backward. When I search my vehicle vin, there is no recall. Not sure what to do.

Steve

October 6, 2017 at 2:40 pm

As I was leaving our house to go to the store I noticed a turtle in the middle of the driveway were a creek crosses. I stopped our 2015 Jeep Grand Cherokee put it in park and exited the vehicle to pick up and move the turtle. I picked up the turtle and set him off to the side of the road and as I turned back toward the jeep it was rolling forward at me and left the right side of the drive ( thank [Show More]As I was leaving our house to go to the store I noticed a turtle in the middle of the driveway were a creek crosses. I stopped our 2015 Jeep Grand Cherokee put it in park and exited the vehicle to pick up and move the turtle. I picked up the turtle and set him off to the side of the road and as I turned back toward the jeep it was rolling forward at me and left the right side of the drive ( thank goodness the road is crowned ) and hit a tree. This was unintended movement since I had placed the selector in the park position. Later we received a recall notice in the mail about this problem took it in and they installed a software update while we had the damage repaired in their body shop. After numerous contacts with Chrysler customer care ( all I asked was for them to pay my insurance deductible and devaluation for now having a repaired vehicle ) my claim was denied. Funny how they fix a problem but do not accept responsibility for the damage it causes.

Hans

August 14, 2017 at 9:36 pm

On July 17 2017 my fiancé put her 15 Grand Cherokee into park got out to go into a convince store and left it running,she had bronchitis and it was a very humid day and wanted the AC to stay on. While in the store finishing her transaction another customer came in saying that someone's Jeep was going crazy. The Jeep had put itself into reverse,made two laps around the store parking lot and ultimat[Show More]On July 17 2017 my fiancé put her 15 Grand Cherokee into park got out to go into a convince store and left it running,she had bronchitis and it was a very humid day and wanted the AC to stay on. While in the store finishing her transaction another customer came in saying that someone's Jeep was going crazy. The Jeep had put itself into reverse,made two laps around the store parking lot and ultimately crashed into a tree. An inspector from Chrysler fiat came two weeks after the incident and downloaded info from the computer and gave the car a thorough inspection and say that there was nothing wrong with the Jeep and was sorry for the incident. Obviously this is a problem that they are well aware of but refuse to acknowledge any responsibility for the issue. Repeated calls to Chrysler/Fiat have led to nothing but frustration as the "customer service" department will not under any circumstances allow you to speak to anyone within the company who can do anything other than read from a script and deny problems with their transmissions. Atrocious customer service and complete lack of customer care is the new hallmark of the Fiat/Chrysler corporation.

Tony

April 4, 2017 at 10:26 pm

On July 24, 2015 I was getting out of my 2002 Jeep Grand Cherokee to get something next to the driveway and left the car in idle. As I was half way out the car went into reverse and draged me almost 85 feet as I tried to stop it. I hit a mail box, bush, tree and barely stopped 10 feet from a house. My leg was almost severed and it took four hours to close it inside and out. It then became infected[Show More]On July 24, 2015 I was getting out of my 2002 Jeep Grand Cherokee to get something next to the driveway and left the car in idle. As I was half way out the car went into reverse and draged me almost 85 feet as I tried to stop it. I hit a mail box, bush, tree and barely stopped 10 feet from a house. My leg was almost severed and it took four hours to close it inside and out. It then became infected in hospital and they almost had to amputate it. I hired the top auto expert in the contry who has been the main winess in all the calss actions sits against Jeep and the governement suits against Jeep for this problem and on two tests had it go from park to reverse four times. It is now April, 2017 and two weeks ago my attorney expected a fair settlement from Fiat Chrysler America and at the end they just said take us to court which will cost at least $125,000. I am unable to walk and we have a May 2nd knee operation scheduled which is risky as I have an artificial knee. I am already $28,000 out of pocket and the operation will add to that amount. Also most major law firms are of the opinion if I was killed it would be an easy and high paying case or if they could get it in with the other already set class action suits it would be a good case but all are having a hard time trying to decide what a 69 year old man without the use of his left leg is worth in dollars. sadly the auto companies know this so if you are just maimed you are normally out of luck.

Hans

March 7, 2017 at 4:55 am

Jeep Grand Cherokee 2014; After shifting into park, I opened the door to step out, as my left foot toucht the street I Reallised it was not in park , but in reverse, the car moving and knocked me to the Ground, almost ran over me then rolled into a tree, as my wife who was in the passenger Seat was trying to stop it by putting her left leg over the console to hit the break. She suffered a spinal[Show More]Jeep Grand Cherokee 2014; After shifting into park, I opened the door to step out, as my left foot toucht the street I Reallised it was not in park , but in reverse, the car moving and knocked me to the Ground, almost ran over me then rolled into a tree, as my wife who was in the passenger Seat was trying to stop it by putting her left leg over the console to hit the break. She suffered a spinal cord injury and was hospitalized. It has taken six weeks to get Her back to halfway normal.

Hans

February 15, 2017 at 5:02 pm

Our Jeep rolled backwards after I thought it was in park, I was stepping out, the door knocked me to the ground and rolled into a tree, my wife suffered a spinal cord injury as A result. Three trips to the hospital, a lot of pain.

molly

September 11, 2016 at 3:50 am

our Jeep rolled while in park, resulting in a trip to the ER, orthopedic, and plastic surgeon. I wish we had known this was a problem that existed before this accident happened
"*" indicates required fields