J&J Talcum Powder Cancer Trial Ends In $25M Verdict From New York's "Asbestos Court"
May 23, 2019
By: Irvin Jackson
A New York jury indicates that Johnson & Johnson should pay $25 million to a woman diagnosed with mesothelioma following use of talcum powder products sold by the company that contained asbestos.
The verdict came earlier this week following a trial in the New York City Asbestos Litigation (NYCAL) court, involving a lawsuit brought by Donna Olson, 66, which is the first of four talcum powder cancer lawsuits expected to be tried in that court this year.
The $25 million reflects compensatory damages only, and the jury is expected to begin deliberating next week on whether Johnson & Johnson should have to pay punitive damages as well, which are designed to punish the manufacturer for disregarding the health and safety of consumers. If additional punitive damages are awarded, it will be the first time New York's "asbestos court" has weighed handing out such an award since the 1980s, according to reports.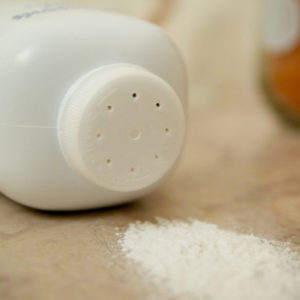 Johnson & Johnson faces thousands of Baby Powder lawsuits and Shower-to-Shower lawsuits brought in various different state and federal courts nationwide. Each of the claims involves similar allegations that the company failed to adequately warn consumers that genital exposure to talcum powder could increase the risk of mesothelioma and ovarian cancer.
In this latest trial, Olson testified that she used talcum powder for decades, regularly breathing in talc particles from the cloud made when she would use it. She reportedly used talcum powder products from the time she was about eight years old until at least 1984.
It can take decades after exposure to asbestos particles for mesothelioma to be diagnosed, and the disease is often at a very advanced stage by that time, resulting in a very short life-expectancy.
Johnson & Johnson has indicated it plans to appeal the verdict, claiming the court made a number of evidentiary mistakes.
Talc Litigation Status
Along with the court loss, a jury in South Carolina also reached a verdict this week on another talcum powder case in the company's favor, returning a defense verdict.
That the company won and lost a case in the same week is indicative of how the litigation has proceeded nationwide. Plaintiffs have won 10 cases since trials began in 2016, compared to seven wins by Johnson & Johnson. In addition, the company has settled four lawsuits and jurors could not decide and deadlocked in three.
Most recently, in March, a California jury ordered the company to pay $29 million for failing to warn that talc exposure could cause mesothelioma. Last year, it was hit with a major verdict in Missouri state court, when a jury returned a landmark $4.7 billion verdict in favor of 22 women who say they contracted ovarian cancer from talc exposure.
Some experts say that unless Johnson & Johnson is able to negotiate significant talcum powder settlements or otherwise resolve the litigation, it may face a large number of trials and potentially expensive verdicts when the federal cases are remanded back to district courts for individual trials.
"*" indicates required fields