Another Jury Finds Johnson & Johnson Talcum Powder Caused Cancer, Awarding Woman $29 Million
March 14, 2019
By: Irvin Jackson
Johnson & Johnson has been hit with yet another massive verdict for failing to warn about the risk of cancer from talcum powder, with a California jury awarding $29 million in damages to a woman who developed mesothelioma following use of Johnson's Baby Powder and Shower-to-Shower products that were contaminated with asbestos.
The California Superior Court jury returned the verdict following a nine-week trial that concluded on Wednesday, in favor of Terry Leavitt, who was diagnosed with mesothelioma in 2017, following using of the talc-based products during the 1960s and 1970s.
Johnson & Johnson currently faces nearly 13,000 Johnson's Baby Powder lawsuits and Shower-to-Shower lawsuits pending in courts nationwide, each involving similar allegations that the manufacturer has failed to warn consumers for decades about the cancer risks associated with their talc-based products, including claims brought on behalf of women diagnosed with ovarian cancer and mesothelioma following years of exposure to the widely used products.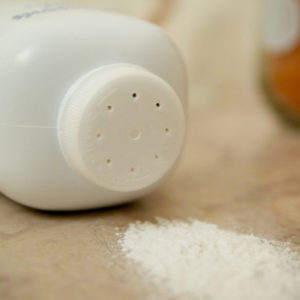 While most of the cases are pending in the federal court system, a number of claims have been filed in state courts nationwide, where several prior juries have already returned large verdicts against the manufacturer, often including punitive damages that are designed to punish Johnson & Johnson for recklessly disregarding the safety of consumers when it withheld safety information and continued to promote use of the products among adult women for "feminine hygiene".
This latest verdict came following two days of jury deliberations, and only includes a compensatory damages award. As with prior verdicts, Johnson & Johnson has vowed to appeal, arguing that the verdict should be reversed.
Last year, a trial involving 22 different women diagnosed with ovarian cancer resulted in a landmark $4.7 billion verdict awarded in Missouri state court, which the company is also appealing.
In May 2018, a California jury ordered Johnson & Johnson to pay $25.7 million in a talc mesothelioma case. In April 2018, a New Jersey jury awarded $117 million to a man diagnosed with mesothelioma due to exposure from talcum powder, which included $80 million in punitive damages.
In December 2017, a talc powder case went to trial in California, resulted in a jury award of $17.57 million in compensatory damages and $4.6 million in punitive damages, for the family of man who died of mesothelioma in 2016, after years of exposure to talc.
This verdicts comes amid increasing concern over growing evidence that many talcum powder products may contain asbestos, and that Johnson & Johnson knew that for decades and failed to warn the public, and potentially hid that information from the public on purpose.
Earlier this week a congressional committee held a hearing on talcum powder asbestos and cancer concerns.
The hearing came only days after the FDA issued an advisory, calling for consumers to stop using certain Claire's cosmetic products, which tested positive for asbestos. There are more than 2,000 talc-containing products on the market.
While Johnson & Johnson is pursuing appeals in each of the cases that resulted in a verdict, and is refusing to negotiate talcum powder settlements, some analysts have suggested that the verdicts are a sign that juries find Johnson & Johnson's trial defense lacking in credibility.
"*" indicates required fields