Risk of Ovarian Cancer from Johnson's Baby Powder, Other Talc Products Was Subject of U.S. House Subcommittee Hearing
March 13, 2019
By: Irvin Jackson
Amid continuing concerns about the risk of cancer associated with Johnson's Baby Powder, Shower-to-Shower and other talc-based products, a U.S. House of Representatives subcommittee held a hearing Tuesday, involved testimony from experts and a review of what regulatory power the federal government has to protect consumers.
The hearing was held by the House Subcommittee on Economic and Consumer Policy, which looked at the public health risks of carcinogens in consumer products; focusing mainly on talcum powder and reports of ovarian cancer and mesothelioma.
The testimony was heard only days after the FDA issued an advisory, calling for consumers to stop using certain Claire's cosmetic products, which tested positive for asbestos. However, it also comes following years of concerns over Johnson & Johnson's talcum powder products, which have been linked to an increased risk of ovarian cancer when applied to women's genitals for feminine hygiene.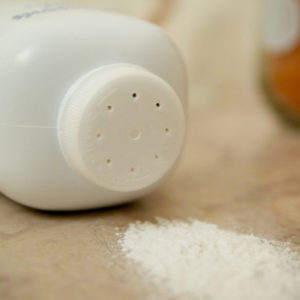 Congressman Raja Krishnamoorthi, the subcommittee chairman, noted that the FDA is nearly powerless to prevent these products from going onto store shelves, even when the threat to public health is confirmed, as it was with the Claire's cosmetics products. There are more than 2,000 talc-containing products on the market, he noted.
"The FDA cannot order any manufacturers to recall these personal care or cosmetics products that potentially contain asbestos," he said in his opening statement. "The question is why? Because a loophole in the statute that empowers the FDA to regulate personal care products and cosmetics does not allow the FDA to require necessary recalls."
The Claire's cosmetics recall announced the day of the hearing impacted three products, including Claire's Eyeshadows, UPC #888711847165, SKU #84716, Lot No. 08/17; Claire's Compact Powder, UPC #888711839153, SKU #83915, Lot No. 07/15; and Claire's Contour Palette, UPC #888711401947, SKU #40194, Lot No. 04/17. However, the manufacturer continues to defend the safety of the products.
Krishnamoorthi warned that FDA authority over cosmetics generally remains weak, and that in many places compliance with FDA regulations are voluntary for the cosmetics industry. He called on lawmakers to review and potentially increase the agency's regulatory power over the cosmetics industry.
The hearing included testimony from Dr. Anne McTiernan, a cancer prevention researcher from Fred Hutchinson Cancer Research Center in Seattle, Washington. She conducted a systematic review of talcum powder products and their risks of ovarian cancer and is an expert witness for plaintiffs in thousands of Johnson's Baby Powder lawsuits and Shower-to-Shower lawsuits filed by women nationwide, who allege that Johnson & Johnson has withheld information about the potential cancer risk for decades.
"Summarizing data from all of the published studies consistently shows that women who had ever used talcum powder products in the genital area had a statistically significant 22 – 31% increased risk of developing epithelial ovarian cancer compared with women who had never used them," she said in her testimony (PDF). "These combined analyses showed that increasing amount of exposure to talcum powder products in the genital area resulted in increasing risk of developing epithelial ovarian cancer."
The committee also raised questions about whether Johnson & Johnson targeted minorities for the sale of talcum powder based on racist stereotypes, and pointed out that juries are taking action against the company where the FDA is not, by levying millions, and sometimes billions, of dollars in product liability verdicts that often include punitive damages meant to punish the company for recklessly endangering women's health.
Talcum Powder Cancer Litigation
Johnson & Johnson currently faces nearly 12,000 product liability lawsuits filed on behalf of consumers left with ovarian cancer or mesothelioma, each involving similar allegations that the manufacturer has failed to warn consumers cancer risks from Johnson's Baby Powder, Shower-to-Shower or other talc-based products.
Last year, a trial involving 22 different women diagnosed with ovarian cancer resulted in a landmark $4.7 billion verdict awarded in Missouri state court, which the company is currently appealing.
In May 2018, a California jury ordered Johnson & Johnson to pay $25.7 million in a talc mesothelioma case. In April 2018, a New Jersey jury awarded $117 million to a man diagnosed with mesothelioma due to exposure from talcum powder, which included $80 million in punitive damages.
In December 2017, a talc powder case went to trial in California, resulted in a jury award of $17.57 million in compensatory damages and $4.6 million in punitive damages, for the family of man who died of mesothelioma in 2016, after years of exposure to talc.
While Johnson & Johnson is pursuing appeals in each of the cases that resulted in a verdict, and is refusing to negotiate talcum powder settlements, some analysts have suggested that the verdicts are a sign that juries find Johnson & Johnson's trial defense lacking in credibility.
"*" indicates required fields