John Deere "Right To Repair" Lawsuits Filed Over Monopolization of Service Market
February 10, 2022
By: Russell Maas
A series of class action lawsuits have been filed against John Deere in recent weeks, alleging that the manufacturer intentionally equips its new-generation tractors with proprietary software, which requires farmers to incur expensive repair costs that are only available at certain manufacturer-approved service centers.
One of the most recent complaints (PDF) was filed by Trinity Wells last month in the United States District Court Northern District of Alabama, alleging John Deere is attempting to monopolize the farm equipment repair market by prohibiting farmers and small repair shops from access to crucial software repair tools.
The John Deere "right to repair" lawsuit notes that farmers have a long history of working on their own tractors or being able to choose their own repair shop for quicker and cheaper service costs, which Wells states has contributed to the success of many small and large farming businesses across the country for decades.
However, the lawsuit states John Deere has started equipping newer model tractors with onboard central computers, known as engine control units (ECUs), which are critical to the functionality of the machinery, and require special diagnostic tools and software to fix or clear errors, preventing the tractors from turning on or performing their primary functions.
Wells states in the lawsuit that John Deere only provides the proprietary software and diagnostic tools to fix these ECUs to certain hand-chosen dealerships, which creates a "tying arrangement" that locks customers into paying for expensive and inconvenient repair services from Deere and its authorized dealerships.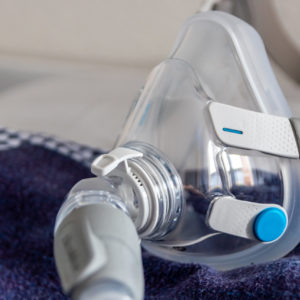 Did You Know?
Millions of Philips CPAP Machines Recalled
Philips DreamStation, CPAP and BiPAP machines sold in recent years may pose a risk of cancer, lung damage and other injuries.
Learn More
The complaint indicates Trinity Wells, who runs a 150 acre cattle farm in Alabama, was driving his John Deere 5105 tractor in December 2021, when the check engine light came on. Wells states he stopped running the machine out of fear he could further damage the engine, and subsequently called the TriGreen representative for service, who told him they could not give an estimate or dispatch a technician until a debit or credit card was given. Having no other choice, Wells complied.
Upon arrival, the service technician hooked up an ECU diagnostic machine, pulled the cap off of an emission sensor, dried it out, and put it back on, all within approximately three minutes. The lawsuit states within an hour of the service technician leaving site Wells' debit card was charged $615.
"The motive behind restricting access to the Software is simple: Deere and its Dealerships did not want their revenue stream from service and repair—a far more lucrative business than original equipment sales—to end when the equipment is purchased, as it often did in the past when owners could perform their own repairs or rely on individual repair shops.", the lawsuit states.
Wells states that by denying John Deere customers the "right-to-repair" their own equipment, the manufacturer is generating additional revenue over the entire useful life of every piece of equipment it sells. The John Deere tying agreement also allows the manufacturer to artificially inflate prices for services far exceeding what an owner would pay in an open and competitive market.
The complaint calls for John Deere's unlawful holding of the necessary software to perform repairs be lifted, to prevent the alleged monopoly from continuing. Wells states the court should not only dismantle the monopoly, but to also force John Deere to reimburse consumers for the amounts overpaid.
The John Deere class action lawsuit presents claims of monopolization, unlawful tying arrangements, monopoly leveraging, unjust enrichment and others causing damages exceeding $5,000,000 in value.
John Deere is the latest of several major manufacturers, including Apple, to face "right to repair" lawsuits, which similarly argue that manufacturers try to maximize profits by restricting the ability for individuals to repair devices and forcing them to go through very expensive options to keep the devices running, instead of giving them the ability or information to repair them on their own, and often adding clauses that any effort to repair the devices voids any warranties.
"*" indicates required fields