Johnson's Baby Powder, Shower-to-Shower, Caused Ovarian Cancer, Lawsuit Claims
December 02, 2016
By: Irvin Jackson
Talc contained in Johnson & Johnson's Baby Powder and Shower-to-Shower products can cause ovarian cancer for women who regularly apply the products around the genitals for personal "freshness", according allegations raised in a lawsuit filed earlier this week. 
Annie Williams, of Alabama, filed the complaint (PDF) in the U.S. District Court for the District of New Jersey on November 29, indicating that Johnson & Johnson, Imerys Talc America, Inc., and the Personal Care Products Council have failed to adequately warn women about the potential link between talcum powder and ovarian cancer.
The case joins thousands of similar Johnson's Baby Powder lawsuits and Shower-to-Shower lawsuits filed by women nationwide, each alleging that they were diagnosed with ovarian cancer following years of perineal use of the talcum powder, which has been marketed for years as "a symbol of freshness, cleanliness and purity," according to the lawsuit filed by Williams.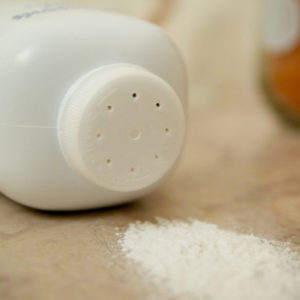 Although Johnson's Baby Powder is most commonly associated with use among infants to prevent diaper rash and maintain smooth skin, the product is widely used among adult women and Johnson & Johnson has specifically promoted such use, introducing and marketing the nearly identical Shower-to-Shower body powder for this specific purpose.
"There was never any indication, on the Products' packaging or otherwise, that this normal use could and would cause Plaintiff to develop ovarian cancer," the lawsuit states. "Plaintiff is currently in remission from ovarian cancer, but she lives with the constant fear of the cancer returning. Furthermore, Plaintiff must undergo regular screening to ensure that her cancer does not return elsewhere."
So far this year, at least three talcum baby powder ovarian cancer cases have gone to trial against Johnson & Johnson over the cancer risk associated with their popular products. Each of those trials resulted in a multi-million dollar damage award due to the failure to provide appropriate warnings for women.
The most recent verdict came last month, hitting Johnson & Johnson with $70 million in compensatory and punitive damages.
William's case will be consolidated with all other federal talcum powder lawsuits pending nationwide, which are centralized as part of an MDL, or multidistrict litigation, before U.S. District Judge Freda Wolfson in the District of New Jersey.
If talcum powder cancer settlements are not reached during the coordinated proceedings in the federal MDL, each case may ultimately be remanded back to the U.S. District Court where it was originally filed for a separate trial date in the future.
"*" indicates required fields