Study Finds Microbial Toxin Glucan In JUUL Vape Pods
January 07, 2020
By: Irvin Jackson
The findings of a new study suggest that some JUUL vaping pods appear to contain a microbial toxin that may increase the risk of long-term lung damage.
Harvard researchers report that nearly half of all JUUL samples tested contained a microbial toxin, known as glucan, which is known to cause lung inflammation among smokers.
The findings were published last month in the American Journal of Respiratory and Critical Care Medicine, indicating that the toxin was most often found in tobacco and menthol flavors of JUUL, which are the only two products that remain on the market in the United States.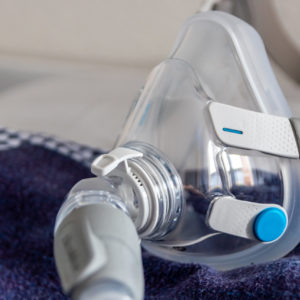 Did You Know?
Millions of Philips CPAP Machines Recalled
Philips DreamStation, CPAP and BiPAP machines sold in recent years may pose a risk of cancer, lung damage and other injuries.
Learn More
This is the second study of its kind by this group of researchers, who first tested electronic cigarette products for microbial contamination in 2013, before JUUL products were introduced in 2015. Since then, JUUL has come to dominate the vaping market, accounting for about a 70% market share.
In this latest study, researchers tested 54 JUUL pods, including the flavors Virginia tobacco, classic tobacco, menthol, cucumber, fruit, mango, mint, and crème. Although endotoxins were below the limit of detection, researchers did find glucan in 25 samples, or 46%.
Concentrations of glucan in tobacco-flavored products were 307 times higher than in other flavored products, and concentrations in menthol were 1,353 times higher.
"We found that JUUL pod products were contaminated with microbial toxins, and that the tobacco- and menthol-flavors were substantially much more contaminated than other flavors," the researchers concluded. "This study highlights the microbial contamination in nicotine vaping pod products sold in the US. The contamination in tobacco-favored vaping product raises particular concern since it was excluded in preparing the plan to ban favored e-cigarettes and pods from the market by the U.S. FDA of this writing."
The findings come amid an ongoing investigation into more than 2,500 vaping lung injuries and more than 50 deaths. However, state and federal investigators now believe those illnesses were likely caused by black market products containing THC, the active chemical in marijuana, possibly due to vitamin E acetate additives used in their manufacture.
JUUL Health Concerns
In recent years, JUUL has become the most popular form of e-cigarette, and the manufacturer has been criticized for following the marketing strategy previously employed by the tobacco industry, targeting younger users to create life-long users of their products. The vape pods are designed in a way that make it even easier for users to inhale large quantities of nicotine without noticing, increasing the addictiveness of JUULing.
JUUL removed most of its flavored products from the market last year, even pulling its last holdout and most popular flavor, mint, in November. The JUUL pens were designed to look like USB thumb drives, and emit little to no visible vapor, leading to widespread use among teens and prior non-smokers, many of which now suffer lifelong nicotine addictions from JUULing.
Recent FDA data indicates teen e-cigarette use has reached epidemic levels in the United States, and JUUL Labs has been accused of fueling the growing teen nicotine addiction problems in the United States, through its design and the company's marketing practices.
Last week the FDA announced vape product manufacturers had 30 days to remove all unapproved flavored cartridge-based vaping products from the market except tobacco and menthol, which the agency does not believe are as appealing to children.
Dozens of JUULing addiction lawsuits and class action lawsuits have been filed against the company in recent months, each raising allegations that the e-cigarette manufacturer marketed their products toward minors and prior non-smokers, while failing to warn that JUUL pods are more potent and addictive than traditional cigarettes.
As more parents and young adults step forward to pursue claims after becoming addicted to JUUL, it is widely expected that thousands of cases will be presented throughout the federal court system.
In October, the U.S. Judicial Panel on Multidistrict Litigation issued an order consolidating all JUUL cases pending throughout the federal court system before Judge William H. Orrick III, in the U.S. District Court for the Northern District of California, which is where JUUL Labs, Inc.'s San Francisco headquarters are located.
"*" indicates required fields