JUUL Settlement Agreement Over Underage Marketing of Vape Pen Results in $440M Payment
September 07, 2022
By: Irvin Jackson
A multi-state settlement agreement has been reached by JUUL Labs, to resolve claims that the company engaged in illegal marketing and sales practices, which have been blamed for causing a new generation of teens addicted to nicotine from the popular vape pens.
The JUUL settlement agreement will result in a $438.5 million payment to 34 states and territories, as well as a series of strict requirements that severely limit the ability of the company to market and sell their vaping device to teens.
JUUL vape pens were introduced in 2015, with a design that appeared similar to USB drives, allowing teens to hide their vaping habit from parents and school officials. After the manufacturer aggressively marketed a variety of fruity and sweet JUUL flavors through social media influencers, the e-cigarette quickly became the most widely used among teens through the U.S. over the past decade, and fueled a vaping epidemic in the U.S., which has resulted in costs for states nationwide.
In addition to the claims resolved in this settlement, there are also thousands of JUUL lawsuits filed by individuals left with life-long nicotine addictions after starting to vape with the products as teens.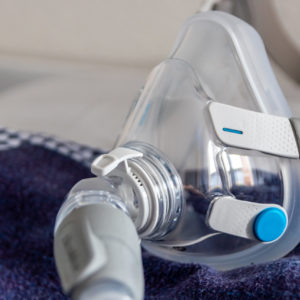 Did You Know?
Millions of Philips CPAP Machines Recalled
Philips DreamStation, CPAP and BiPAP machines sold in recent years may pose a risk of cancer, lung damage and other injuries.
Learn More
According to a press release issued this week by Connecticut Attorney General William Tong, his state will receive a minimum of $16.2 million, which will be used for nicotine cessation, prevention and mitigation.
"[JUUL Labs] relentlessly marketed vaping products to underage youth, manipulated their chemical composition to be palatable to inexperienced users, employed an inadequate age verification process, and misled consumers about the nicotine content and addictiveness of its products," said Tong, one of the lead negotiators for the JUUL settlement. "The full public health ramifications of this misconduct are yet unknown. Through this settlement, we have secured hundreds of millions of dollars to help reduce nicotine use and forced JUUL to accept a series of strict injunctive terms to end youth marketing and crack down on underage sales."
Other provisions in the deal include injunctions against JUUL marketing to youth, depicting persons under 35 years old in any marketing, bans the company from using cartoons, selling flavors not approved by the FDA, requiring appropriate age verification on the company's websites, bars them from funding education programs and from using billboards, public transportation, most social media, paid influencers, free samples and other tactics which are perceived as making it easier to draw in underage users.
FDA JUUL Recall and Ban
The agreement comes just a few weeks after the FDA announced it was banning JUUL products from the U.S. market, due to an inability by the manufacturer to prove that the products can be sold in a way that does not threaten public health.
However, almost immediately after the ban was announced, JUUL filed a lawsuit to delay the ruling to give the company time to respond. The FDA agreed and has delayed the ban from going into effect for the time being.
The decision to remove JUUL from the market came after the FDA ordered all manufacturers to submit premarket tobacco product applications (PMTAs) for any nicotine based e-cigarette and vaping products in September 2021.
While a number of other vaping products have been authorized by the agency in recent months, such as Vuse, the Food and Drug Administration determined that JUUL failed to provide sufficient evidence to determine relevant health risks and that continuing to sell JUUL would be appropriate for the protection of public health.
The agency has been using its oversight authority under the Federal Food, Drug, and Cosmetic Act to claim regulatory responsibility for all Electronic Nicotine Delivery Systems (ENDS), which includes e-cigarettes, vaping products, and all liquids used with the devices.
Under new rules, manufacturers are required to provide evidence that their vaping products benefit adult smokers enough to overcome the public health threat they represent to youth, as well as how they intended to prevent the lithium ion batteries from exploding.
JUUL Addiction Lawsuits Set To Go Before Juries
In the federal court system, all individual JUUL addiction lawsuits filed against the company are currently consolidated before U.S. District Judge William H. Orrick III in the U.S. District Court for the Northern District of California, for coordinated discovery and pretrial proceedings.
According to a pretrial schedule issued by the Court, the the first JUUL trials are expected to begin this year, to help gauge how juries are likely to respond to certain evidence and testimony that will be raised throughout the litigation over the company's role in causing individual vaping addictions.
If JUUL addiction settlements are not reached to resolve those claims, a process may be established to start remanding hundreds of claims back to U.S. District Courts nationwide for individual trial dates in the future.
"*" indicates required fields