JUUL Recall Coming in 2022 After FDA Decision to Ban Vaping Products from the U.S. Market
June 23, 2022
By: Irvin Jackson
Following years of concerns about the long-term effects of teen vaping addiction, a JUUL recall will be required in the United States, now that federal regulators have officially rejected authorization for the continued sale of any JUUL vaping products.
The U.S. Food and Drug Administration (FDA) issued a press release announcing the JUUL ban on June 23, 2022, indicating that a marketing denial order (MDO) now requires that the JUUL be removed from the U.S. market, or the manufacturer may face enforcement action.
JUUL vape pens were introduced in 2015, and were designed to look like USB drives, allowing teens to hide their vaping habit from parents and school officials. After a variety of fruity and sweet JUUL flavors were introduced, the e-cigarette quickly became the most widely used among teens through the U.S.
The decision to ban JUUL in the United States comes as part of an ongoing effort to curb the skyrocketing teen nicotine addiction rates seen nationwide in recent years, which was fueled by the widespread marketing of JUUL and other vape pens through social media and other medium that targeted minors and prior non-smokers.
"The agency has dedicated significant resources to review products from the companies that account for most of the U.S. market," FDA Commissioner Robert M. Califf said in the press release. "We recognize these make up a significant part of the available products and many have played a disproportionate role in the rise in youth vaping."
JUUL has faced sharp criticism in recent years for specifically designing their product to appeal to children, while failing to warn about nicotine concentrations and potentially harmful chemicals in the vape pens. As a result, the company currently faces hundreds of JUUL lawsuits brought by families of teens and young adults now left with a life-time nicotine addiction.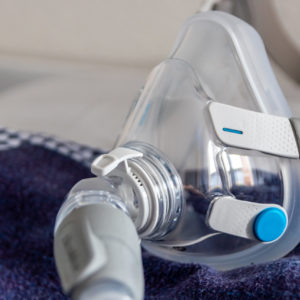 Did You Know?
Millions of Philips CPAP Machines Recalled
Philips DreamStation, CPAP and BiPAP machines sold in recent years may pose a risk of cancer, lung damage and other injuries.
Learn More
Why was JUUL Banned?
The decision to require a JUUL recall in 2022 comes after the FDA ordered all manufacturers to submit premarket tobacco product applications (PMTAs) for any nicotine based e-cigarette and vaping products in September 2021.
While a number of other vaping products have been authorized by the agency in recent months, such as Vuse, the Food and Drug Administration determined that JUUL failed to provide sufficient evidence to determine relevant health risks and that continuing to sell JUUL would be appropriate for the protection of public health.
The agency has been using its oversight authority under 910 of the Federal Food, Drug, and Cosmetic Act to claim regulatory responsibility of all Electronic Nicotine Delivery Systems (ENDS), which includes e-cigarettes, vaping products, and all liquids used with the devices.
Under new rules, manufacturers are required to provide evidence that their vaping products benefit adult smokers enough to overcome the public health threat they represent to youth, as well as how they intended to prevent the lithium ion batteries from exploding
"The FDA is tasked with ensuring that tobacco products sold in this country meet the standard set by the law, but the responsibility to demonstrate that a product meets those standards ultimately falls on the shoulders of the company," according to a statement from Michele Mital, acting director of the FDA's Center for Tobacco Products. "As with all manufacturers, JUUL had the opportunity to provide evidence demonstrating that the marketing of their products meets these standards. However, the company did not provide that evidence and instead left us with significant questions. Without the data needed to determine relevant health risks, the FDA is issuing these marketing denial orders."
JUUL Must Be Removed From Market
Following the FDA order, individual consumer possession of JUUL products is not illegal, how JUUL Labs, Inc. must stop selling and distributing all JUUL pods and vape pens, including Virginia tobacco flavored pods and JUUL menthol flavored pods. Prior versions of fruity and sweet flavored JUUL pods were banned from the market in 2019.
Following this complete JUUL ban in 2022, all remaining products sold by the company are considered an "unauthorized electronic nicotine delivery system (ENDS)," and the agency warns that the continued sale of such products without a pending application is among the agency's highest enforcement priorities.
It is expected that retailers nationwide will soon stop selling JUUL and remove the vape pens from store shelves. The FDA has encouraged retailers to discuss the status of e-cigarette products in their inventory with suppliers and manufacturers to inform decision about which products to keep selling.
This new FDA decision will likely be devastating for JUUL. While it sells it continues to sell products in Canada, the U.K., Italy, France and the Philippines, U.S. sales account for nearly all of its revenue.
Additionally, the first JUUL addiction lawsuits are scheduled to go before juries in September 2022, which could expose the company to substantial damage awards for creating a new generation of Americans addicted to nicotine.
Paul

February 22, 2023 at 5:09 pm

Ok number 1 your ask to stop smoking regular cigarettes and you find a substitute for the habit and they have an issue with that. So is it messing with some kind of product their company is producing.
"*" indicates required fields