Nearly 1 Million Flavored Vaping Products Removed From Market, But FDA Delays Decision on Potential JUUL Ban
September 10, 2021
By: Russell Maas
Federal health officials announced this week nearly one million e-cigarette products will be removed from store shelves, after applications filed by the manufacturers were rejected. Hwoever, the agency delayed a long awaited ruling on whether the highly addictive JUUL vape pods be recalled as well.
The U.S. Food and Drug Administration (FDA) released an e-cigarette application update on September 9, indicating the agency has taken action on 93% of the premarket tobacco product applications (PMTAs) filed by manufacturers, covering approximately 6.5 million electronic nicotine delivery systems (ENDS) introduced over the past decade.
In the release, the FDA indicated Marketing Denial Orders (MDO) have been issued for approximately 946,000 ENDS, banning nicotine products containing flavors including Apple Crumb, Dr. Cola and Cinnamon Toast Cereal, which the agency deemed a threat to attracting new teen and pre-teen tobacco users.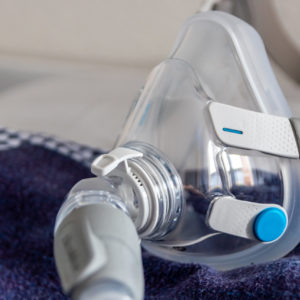 Did You Know?
Millions of Philips CPAP Machines Recalled
Philips DreamStation, CPAP and BiPAP machines sold in recent years may pose a risk of cancer, lung damage and other injuries.
Learn More
As a result of growing youth nicotine addiction rates, the FDA used its oversight authority under section 910 of the Federal Food, Drug, and Cosmetic Act to claim regulatory responsibility of all Electronic Nicotine Delivery Systems (ENDS) in 2016, which includes e-cigarettes, vaping products, and all liquids used with the devices.
The action classified ENDS devices as tobacco products, allowing the FDA to take control of an unregulated market, which gained national attention due to a series of problems including exploding lithium ion batteries and the illegal marketing of tobacco products targeting teens and adolescents with concealable designs and candy flavored nicotine liquids.
As a result of the action, the FDA mandated that all new and existing nicotine based e-cigarette and vaping products go through premarket tobacco product applications (PMTAs). Under the new rules, manufacturers must provide evidence their vaping products benefit adult smokers enough to overcome the public health threat they represent to youth,  as well as how they intended to prevent the lithium ion batteries from exploding.
In July 2019, a U.S. District Court in Maryland ordered tobacco product manufacturers to submit applications to the FDA to be allowed to continue to sell any e-cigarette, cigar, pipe tobacco or hookah tobacco products which were on the market as of August 8, 2016. Those applications were originally due by May 12, 2020, but the COVID-19 pandemic resulted in that date being pushed back to September 9, 2020.
No Decision on JUUL Being Removed From Market
Despite the FDA's effort to screen hundreds of PMTA's submitted by e-cigarette manufacturers, the agency has fallen under immediate criticism for failing to render an opinion on whether to approve or reject the bestselling and highly addictive JUUL pods, which account for an estimated 40% of the e-cigarette market.
"We continue to work expeditiously on the remaining applications that were submitted by the court's Sept. 9, 2020, deadline, many of which are in the final stages of review," Acting FDA Commissioner Janet Woodcock, M.D., and Mitch Zeller, J.D., director of the FDA's Center for Tobacco Products, said in the press release. "For premarket tobacco product applications, our responsibility is to assess whether applicants meet the applicable statutory standard for marketing their new products."
Earlier this year in July, JUUL submitted a 125,000-page PMTA to the U.S. Food and Drug Administration (FDA). According to reports, JUUL paid $51,000 to buy the May/June issue of the American Journal of Health Behavior in order to get the journal to publish 11 studies, funded by JUUL and conducted by scientists paid by JUUL, which tout the benefits of the vaping devices in helping smokers quit. The company even shelled out an additional $6,500 to get the journal to give free access to the studies.
The JUUL vape pens, which were introduced in 2015, are designed to look like USB drives, allowing teens to hide their vaping habit from parents and school officials. The pods were also sold in a variety of candy-like flavors intended to appeal to prior non-smokers, and the manufacturer targeted teens through social media and other efforts that failed to disclose the high levels of nicotine, which may cause life-long addiction problems.
Currently, more than 4,500 JUUL lawsuits are being pursued against the company by individuals, school districts and municipalities, each involving similar allegations that the e-cigarette manufacturer caused a new generation of teens and young adults to become addicted to nicotine by encouraging minors or prior non-smokers to use their vaping products.
JUUL is currently facing allegations claiming the manufacturer mined the middle and high school environments with easily concealable USB-like vaping products containing a highly addictive nicotine salt formulation in an effort to make life-long customers out of children.
"*" indicates required fields