JUUL Settlement Will Pay Washington State $22.5M to Resolve Claims It Targeted Teen Vapers
April 15, 2022
By: Irvin Jackson
JUUL Labs, Inc. has agreed to pay Washington state $22.5 million settle lawsuit allegations that it violated state laws by marketing its nicotine vaping pods to minors, and lied to consumers about the addictive nature of its JUUL pods.
The JUUL settlement agreement was announced by Washington state attorney general Bob Ferguson on April 12, indicating that on top of the monetary aspect of the settlement, JUUL must cease advertisements appealing to youths, stop most of its promotions on social media, and accurately warn about the effects of nicotine in its products. JUUL must also conduct a secret shopper program involving 25 secret shopper checks at various stores per month, and at least one in every Washington county per year.
The state believes such measures are necessary due to JUUL's past marketing activities, which they say targeted teens and youths not old enough to legally purchase tobacco products. JUUL has used fruity flavors, disguised its products as USB drives, and used social media influencers to make its products appeal to youth, critics have said.
"JUUL put profits before people," Ferguson said in a press release. "The company fueled a staggering rise in vaping among teens. JUUL's conduct reversed decades of progress fighting nicotine addiction, and today's order compels JUUL to surrender tens of millions of dollars in profit and clean up its act by implementing a slate of corporate reforms that will keep JUUL products out of the hands of underage Washingtonians."
The consent decree (PDF) was filed in King County Superior Court, and is unrelated to thousands of JUUL lawsuits currently being pursued by families nationwide, which allege that individual teens and young adults have now been left with life-time nicotine addictions.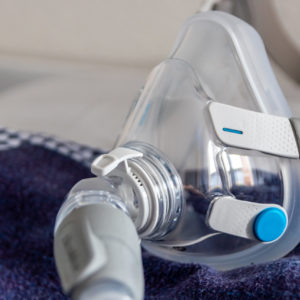 Did You Know?
Millions of Philips CPAP Machines Recalled
Philips DreamStation, CPAP and BiPAP machines sold in recent years may pose a risk of cancer, lung damage and other injuries.
Learn More
The JUUL settlement with Washington state appears to be extremely stringent, and affects far more than just the company's practices in the state.
It prohibits JUUL from marketing its products on Facebook and Instagram, as well as LinkedIn, Twitter and Youtube. The company must monitor and report social media content about its products posted by underage users, require ID-verified adult signatures for products purchased online, and must notify the state about any changes to its verification policy within 30 days of making changes.
The settlement comes as the result of a lawsuit filed by Ferguson in 2020, which accused JUUL Labs of violating the state's Consumer Protection Act by selling products without disclosing their nicotine content on the packaging, utilizing an ad campaign that enticed youth, and for selling products in the state without the appropriate license, which Ferguson says JUUL did for two years, from August 2016 to April 2018.
In the federal court system, there are currently more than 3,400 lawsuits against JUUL brought by families nationwide, as well as a number of local school districts, seeking settlements for damages caused by the coordinated effort to target marketing to teens and prior non-smokers. Given common questions of fact and law raised in the complaints, the federal JUUL litigation is currently centralized before U.S. District Judge William H. Orrick III in the U.S. District Court for the Northern District of California, for coordinated discovery and pretrial proceedings, where the first jury trial is expect3ed to begin this summer.
JUUL Nicotine Addiction Concerns
JUUL pods were introduced in 2015, and quickly became the most popular form of nicotine exposure among teens and young adults in the United States.
Marketing efforts by the manufacturer have been blamed for fueling the teen vaping epidemic, which has caused widespread disruption in schools, additional costs for local municipalities and left young adults addicted to high levels of nicotine in each JUUL pod, often leading to smoking and long-term health concerns.
The JUUL vape pens were designed to look like USB drives, allowing teens to hide their vaping habit from parents and school officials. The pods were also sold in a variety of candy-like flavors intended to appeal to prior non-smokers, and the manufacturer targeted teens through social media and other efforts that failed to disclose the high levels of nicotine, which may cause life-long addiction problems.
While the outcomes of these early bellwether trials set to begin this summer will not be binding on other claims pending in the federal court system, they will be closely watched and may greatly influence any JUUL settlements offered by the manufacturer to avoid the need for hundreds of individual trial dates to be scheduled in different U.S. District Courts nationwide in the coming years.
"*" indicates required fields