JUUL Vaping Habits Drove Teen E-Cigarette Increases In 2019: Study
January 27, 2020
By: Martha Garcia
Amid continuing concerns about potential side effects of vaping and teen nicotine addictions, a new report suggests JUUL  use has increased dramatically among young adults over the past two years, single-handedly pushing increases in overall teen vaping habits.
Researchers from the Truth Initiative at the Schroeder Institute found that while e-cigarette use among young adults increased up to 22%, use of JUUL products increased by more than doubled from 2018 to 2019.
In findings published last week in the medical journal JAMA Pediatrics, researchers outlined data from a study which evaluated e-cigarette use among two groups of adolescents and young adults. The first included more than 14,000 participants from the Truth Longitudinal Cohort study in 2018, and 12,000 participants in 2019, all of whom were between the ages 15 to 34 years old.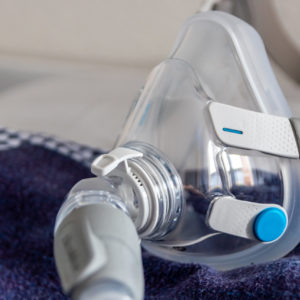 Did You Know?
Millions of Philips CPAP Machines Recalled
Philips DreamStation, CPAP and BiPAP machines sold in recent years may pose a risk of cancer, lung damage and other injuries.
Learn More
Adolescent and young adult participants reported their use of e-cigarettes, JUUL, and combustible tobacco products. They also reported their perceptions of how harmful the products were, household smoking status, sensation-seeking, friends' e-cigarette use, and demographic information.
According to the findings, more young adults used e-cigarettes in 2019 than in 2018, up nearly 10% from 26% in 2018. JUUL use increased in every age group, but it was highest among young adults ages 18 to 20 years and 21 to 24 years. E-cigarettes of any kind have become the most popular form of tobacco use among the nation's youth, the data indicates.
Overall, participants who had ever used e-cigarettes increased by 12% for e-cigarettes only, but ever use for JUUL devices increased by 124%. Juul use specifically doubled for teens and young adults ages 18 to 20, and tripled among those ages 21 to 24.
Use among ages 25 to 34 increased less dramatically, but still rose from 3% to 8%, indicating a lower rate of increase among older users.
Current use of e-cigarettes increased by 23%, but current use of JUUL increased by 83%. Among participants ages 20 to 24, current use of e-cigarettes increased 31%, but current use of JUULs increased by 61%. Among users 25 to 34, current use of e-cigarettes increased by 23%, but JUUL use increased by 245%.
Younger age, use of tobacco cigarettes, lower perception of risk, sensation seeking, and friends' e-cigarette use all appear to be factors which increase JUUL use, the findings indicate.
"This study found that the e-cigarette device JUUL appears to be associated with the youth e-cigarette epidemic, attracting new users and facilitating frequent use with their highly addictive nicotine content and appealing flavors," the researchers concluded. "Findings of this study underscore the critical need for increased e-cigarette product regulation at the federal, state, and local levels."
JUUL Health Concerns
In recent years, JUUL has become the most popular form of e-cigarette, and the manufacturer has been criticized for following the marketing strategy previously employed by the tobacco industry, targeting younger users to create life-long users of their products.
The JUUL pens were designed to look like USB thumb drives, and emit little to no visible vapor, leading to widespread use among teens and prior non-smokers, many of which now suffer lifelong nicotine addictions from JUULing. The vape pods' design makes it even easier for users to inhale large quantities of nicotine without noticing, increasing the addictiveness of JUULing.
Recent FDA data indicates teen e-cigarette use has reached epidemic levels in the United States, and JUUL Labs has been accused of fueling the growing teen nicotine addiction problems in the United States, through its design and the company's marketing practices.
Amid increasing public and regulatory pressure, JUUL removed most of its flavored products from the market last year, even pulling its last holdout and most popular flavor, mint, in November.
"*" indicates required fields