Keytruda, Tecentriq Side Effects May Decrease Survival Chances In Some Patients: FDA
May 21, 2018
By: Irvin Jackson
Some cancer patients may face decreased chances of survival due to the side effects of Keytruda and Tecentriq, two popular cancer drugs. 
The FDA issued a warning on May 18, advising health care professionals and oncology clinical investigators about the risk that Keytruda and Tecentriq may lower the chances of survival when used as single therapy.
The risk appeared during clinical trials and affected patients with metastatic urothelial cancer, who have not received previous cancer treatment and who have low expression of programmed death ligan 1 (PD-L1); a type of protein. The risk was noticed by the Data Monitoring Commitees (DMCs) for the KEYNOTE-361 and IMVIGOR-130 clinical trials.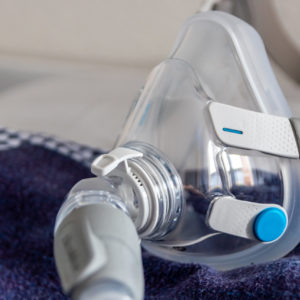 Did You Know?
Millions of Philips CPAP Machines Recalled
Philips DreamStation, CPAP and BiPAP machines sold in recent years may pose a risk of cancer, lung damage and other injuries.
Learn More
Both Merck, which manufactures Ketruda, and Genentech, which manufactures Tecentriq, stopped enrolling patients with low PD-L1 in their tumors. The FDA indicates that there is no change so far in the adverse event profile of the two drugs.
Keytruda has been linked to an increased risk of death in a number of recent clinical trials.
In August 2017, the FDA issued a safety alert announcing that it had halted two other Keytruda clinical trials, KEYNOTE-183 and KEYNOTE-185 involving the use of Keytruda to treat multiple myeloma, due to a number of patient deaths.
In KEYNOTE-183, the FDA found that the use of Keytruda, in combination with dexamethasone and either of two immunomodulatory agents; lenalidomide or pomalidomide, led to a 61% increased risk of death. The agency found that 29 patients in the Keytruda arm of the clinical trial died, compared to only 21 deaths among the control patients, who did not receive the drug.
KEYNOTE-185's results were even worse. That clinical trial, involving about 300 patients, saw an even higher risk, with more than twice as many Keytruda patients dying than those in the control group, 19 to 9. That trial also showed that 54% of the patients given a Keytruda-based drug combination had a 54% chance of severe adverse health effects, compared to only 39% in the control group.
The FDA issued new recommendations for health care professionals calling for them to be aware of the new data, and to carefully follow the label recommendations on selecting patients for Keytruda or Tecentriq treatment.
The agency also calls for health care professionals and patients who experience adverse events or side effects linked to these drugs to contact the FDA's MedWatch Adverse Event Reporting Program.
Mrs Colleen

November 2, 2022 at 6:34 am

To Wanda👆 I am so sorry for your loss. I too am going through a situation with my husband after having only one infusion of Keytruda. Over the summer he has been in the hospital almost 2 1/2 months, part of that time includes three weeks of swinging bed physical therapy. We are still in an ongoing fight to find out exactly why it went wrong.

DIANA

October 19, 2022 at 1:19 am

My beloved mother received only 1 dose of keytruda for her invasive mucinous adenocarcinoma of her lungs and developed the rare side effect of pneumonitis, which she died from a week later. It is so so awful that a drug that could offer such hope, hastened her death.

Wanda

April 12, 2020 at 3:03 am

in reference to the drug keytruda. This is a very dangerous drug is not life-saving it killed my husband. He went to his regular checkup on May 23rd 2019. He was called by our family physician to come to the office on June 4th 2019 that there was a spot on his lung. Xray showed 2 cm. On June 15th Southwood Imaging to have an MRI done. On June 18 th he went to see the pulmonologist and was sent to [Show More]in reference to the drug keytruda. This is a very dangerous drug is not life-saving it killed my husband. He went to his regular checkup on May 23rd 2019. He was called by our family physician to come to the office on June 4th 2019 that there was a spot on his lung. Xray showed 2 cm. On June 15th Southwood Imaging to have an MRI done. On June 18 th he went to see the pulmonologist and was sent to St Joseph Hospital for Pet Scan on July 8, 2019. We met with the pulmonologist again on June 25th for breathing test. He told us he had stage 3. Non small-cell carcinoma But it had not spread Beyond. Left lung. There was some swelling of the lymph nodes below the chest wall But no cancer. The tumor by this time measured 5 centimeters. He then did a biopsy on July 19, 2019 to confirm the diagnosis (which was denied by medicare because it was not approved or necessary and stated estate is not responsible for this procedure) and referred us to an oncologist. This was the end of July. We met with the oncologist for the first time on August 12, 2019.and on August 15, 2019 a consultation with Munir Ahmad radiologist. On August 16, 2019 he had a SEB MRI brain with contrast with SEB MRI-B at St. Elizabeth hospital Boardman Ohio.On August 22, he had follow up with Munir Ahmad to Set cast for placement for radiation and did tattoo for chest for radiation. On August 23 appointment to set up another lung biopsy for August 29. (Why another biopsy we were not told why) to me just wasting time to start Chemotherapy and radiation. On August 29th he had second biopsy through side into the lung. The lung was damaged and he got air in the lung. She wanted to send him home But I was upset and said not with air leaking into the lung. I insisted on another x-ray. She said it had gone down a little but he still had air and released him. We met again With the oncologist and radiologist he was scheduled. They said they wanted to do An MRI of the brain. The next meeting they said there was one or two lesions on the brain. At this time they told us That he could have the gamma knife. But there was not one in this area only Cleveland Clinic But that we could wait until October when they got one here in Youngstown. Of course, we went to Cleveland. He had the gamma knife procedure. When the radiologist reviewed the Pet Scan he said that the liver was clean. And the cancer had not spread out of the lung So the gamma knife. Should be successful. They finally decided. To schedule immunotherapy on September 11th 2019 using keytruda. (The oncologist said his blood work wasn't back to see if he had the biomarkers needed but they were going to start anyway) At this time My husband was still working everyday 8 to 10 hours a day. And sometimes on weekends After he had his first treatment he even came home cut grass and went to the work the next 2 days. (He had to take dexamethasone 4mg the day before the day of and the day after   with no weaning, which I knew was not right) On Monday his leg started to bother him. He had the Gamma Knife procedure at Cleveland Clinic on September 18,2019. (He had to take dexamethasone 4mg the day before the day of and the day after   with no weaning) His legs bothered him more. He was scheduled for second immunotherapy Wednesday September 25. 2019. (He had to take dexamethasone 4mg the day before) when we saw the oncologist I asked why he was getting the treatment when it had only been two weeks when it was to be 3 weeks. He said "let me check my records" he came back and said "you are right, you can go now." This was 3 weeks on and off the dexamethasone and his legs bothered him more and kept getting weaker. On Monday September 30th he called Dr office he wasn't feeling good. He was told by receptionist to wait because he had an appointment on Wednesday October 2. 2019. He could not reach the doctor, and never an reach assigned advocate but he insisted That he did not feel good. Then they told him to come that afternoon. He was very dehydrated and received infusion of fluid. The doctor told him it was a good thing or he would be unable for immunotherapy on Wednesday, October 2, 2019. (This time the oncologist started weaning the dexamethasone (decadron which is no longer used in the USA) after I expressed great concern, this was the 4th week in a row he was given the dexamethasone) in my opinion the oncologist did not know. Enough about immunotherapy or keytruda to be using it. On patients He could not answer any questions. Nor did he recognize side effects.     After his second Immunotherapy he started to loose strength in his legs and started physical therapy. He was able to drive to two sessions.His legs become weaker and weaker but he continued to work from home. On October 10.2019 his legs got really weak. When he said he could not walk to the bathroom. I called my daughter and told her I was taking him to emergency at St. Joseph hospital in warren. I tried to get him to the car but when I took the Walker to help him to the car he fell to the floor. I could not pick him up and had to wait for my daughter to get here to help me. (She is a RN). We took him to emergency and he was admitted. He had fluid on his lung and had to have it drained and he was dehydrated. At the hospital I saw a terrible rash on his behind. (I have photos) none of the doctors including the oncologist had no idea what the rash was Or done anything about it. The rash was from the keytruda. He was having very hard time swallowing. So they Had a gastroenterologist Check him. They did the procedure and said that he didn't have the cancer in the stomach. But the esophagus had narrowed. And they did a procedure to widen it and that he had a lot of scarring. From acid He was able to eat. And they released him. On October 16, 2019 The doctors talked about the tumor growing insides when the facts are that the keytruda expands the size of the tumor. This does not mean. That the cancer had grown. Dr. Chavez Also, tell me. That he had not had. Enough treatment for the keytruda to start fighting the cancer it takes at least 8 weeks. He had not had eight weeks. The oncologist scheduled 3rd immunotherapy for the following Monday.  They released him to come home even tho he was too weak to walk. They assigned MVI home health care and to give physical therapy. BP 110/60 when Mvi nurse came October 18,2019, physical therapy on the 19th, BP 96/82. On 10/21 2019 Physical Therapy cane BP 105 / 76. On October 22nd 2019 MDI nurse game His BP. Was 100 /58. He was weaker. Did not eat much. I asked the nurse if I should take him to emergency because his blood pressure was low. She said it was in an acceptable range. In the same night her daughter came by Who is a registered nurse And had him in the chair. Lifting weights And doing some light physical therapy. On October 23rd 2019 I got Dave up. And put him in the chair. He was very weak. Grasping for air he had not had any of his normal medication. He asked me to put him back in bed. By this point he was so weak. I could barely get him on the bed. I told him this isn't good. Is it babe? And he said no. I immediately called my daughter. And 911 at this point he was transferred. To st. Elizabeth Boardman Ohio his BP was so low. They could not get a bottom rating. When we arrived an emergency they had gotten a reading. And he was very dehydrated. They admitted him to ICU. Regulate his blood pressure and heart rate. They did several x-rays. In CAT scans peace and fluid on his lungs and drained it. They gave him something to eat. He was fine. Heart rate blood pressure oxygen saturation with fine. And he was eating. He was very much himself. They had him sitting in the chair. There were so many doctors in and out I was confused most of the time. I talked to the oncologist. And he had stated. That the keytruda had not had time to work. That he had only had two treatments. And that it takes at least 8 weeks. To start working But he had him scheduled for the following Monday and that is blood work was still good on 10/25/2019 In the afternoon, he was transferred to the regular floor with floor nurses. Not intensive care nurses. His blood pressure was 130/85. Oxygen saturation was 96. He ate dinner and sat in the chair for a while. We went in mid-morning for a CT scan came back to the room and was okay. He seemed himself and you everyone can talk to all day even about going back to work. After the results of this CT scan they talked about putting a direct line from his lungs to keep from getting fluid again. In the evening he told me he was tired can you go home and get some rest that he was okay. Put on October 26 he seemed a little tired it was having more trouble breathing But he was still able to sit up he knew everybody he was coherent he said he felt okay. spent the day with him at the hospital he slept on and off can the doctors game in without him that they would do a direct line on Monday morning did they couldn't do it on the weekend because they didn't have a tech on duty for the weekend to do the procedure. Dave had visitors all day I afternoon he was having more trouble breathing so they started giving him oxygen. His oncologist came in tell them his blood work was still good that one of the test they gave him is wrong that apparently they had gotten a contaminated blood sample it showed he had a fungus when he didn't. His oncologist told me and he was still planning on him having immunity therapy. Hid sister had come in from Missouri and he told us to go home and get some sleep turn this is what we did. I called the doctor throughout the night that was on call he tell me he was a little Restless but he was watching him turn everything was okay. On Sunday October 29th 2019 I called him the early morning and talk to him on the phone and he told me to come in around noon that everything was okay. After I got to the hospital he started sleeping a lot and was really anxious and started having anxiety. My daughter talk to the doctor about going ahead to do the line and he again said we don't have a tack on the weekend to do it that way we'll do it first thing on Monday morning. as the day progressed he got more anxious he said he thought he had an anxiety attack so they gave him anxiety meds. he was awake for visitors all afternoon and then started sleeping more and having more difficulty breathing they put the oxygen mask on him and he didn't like it. My daughter-in-law a respiratory therapist said the mask was on wrong but they did not correct it. My son my daughter and sister-in-law left to go home tell him goodnight I was staying at the hospital could be there when they did the procedure early the next morning. We begged the doctors to do the procedure time Sunday but he said they didn't have a technician but if they deemed necessary they could do a procedure that would keep him in the hospital longer so they did nothing. After my family left Dave became Restless and the nurse came in and put the cannula in his nose any calm down again. He asked him his name and he was very irritated instead my name is Dave gerback. The nurse has left the room and in about 10 minutes Dave became very restless again and went to his bedside and tried to put the cannula back in his nose and Dave passed away in my arms. There was no one around I went into the hall and screamed for help and had to get the cleaning lady to find the nurses the love of my life was gone. In 6 weeks after starting keytruda my Dave passed away. He was a man that worked up until he started this treatment. Yes, he had cancer but the cancer didn't kill him the keytruda and then neglect from the hospital it's what took my love away from me. I believe without a doubt there was neglect and malpractice and I will believe this until the day I die. I feel very strongly that keytruda kills more than it saves. No one wants to talk to me about it, I can't get his medical react records they disappeared right after he passed away. Not only did I lose my love I am losing my business I am losing my home and I have lost my will. I just want someone to look into this drug and quit giving false hope. it does more damage than good and I also believe the oncologist misled and didn't know what he was doing. He didn't listen did the side effects it was having and a doctor at the hospital couldn't do a procedure because he didn't have a tech on duty and there was not a nurse around when he took his last breath.6 weeks after a man who worked 8 to 10 hours a day passed away after 2 rounds of keytruda immunotherapy
"*" indicates required fields