Knee Surgeons Using High-Viscosity Bone Cement, Despite Failure Concerns: Study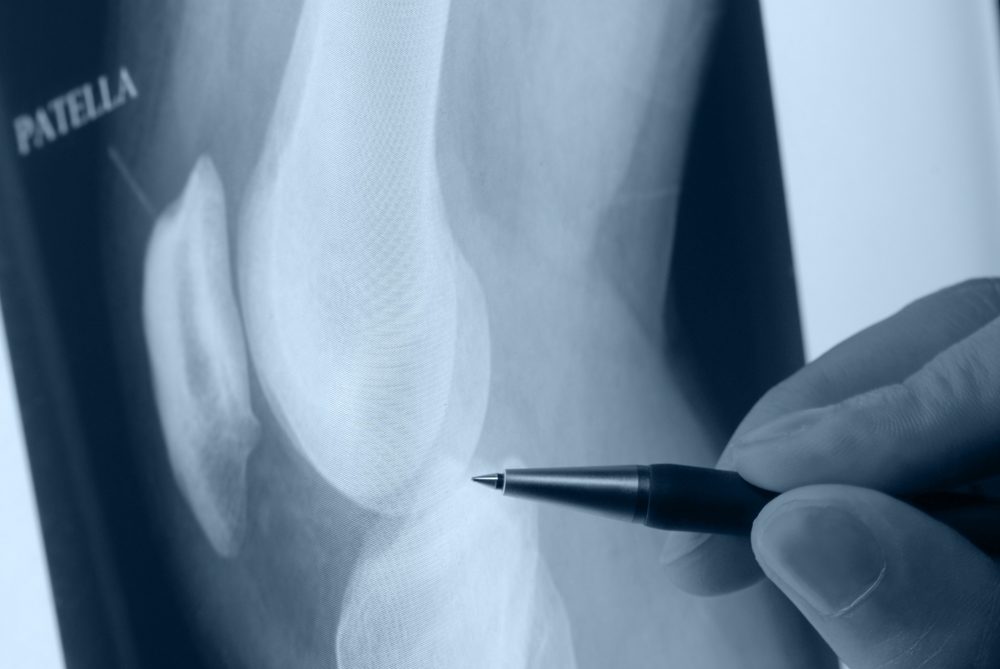 July 19, 2018
By: Irvin Jackson
Researchers from Rush University in Chicago are raising concerns about the increased use of high-viscosity cement (HVC) during knee replacement procedures, which is occurring despite recent evidence that it may be less effective and could increase the risk of implant failures. 
In a study published online in The Journal of Arthroplasty on July 15, researchers warn that most total knee replacement surgeries now involve the use of high-viscosity bone cement.
"Aseptic loosening remains the most common mode of failure following total knee arthroplasty (TKA)," the researchers noted. "While the risk of loosening is multi-factorial, recent studies reported early failure via debonding at the tibial implant-cement interface and a potential association with high viscosity cement."
Researchers conducted a retrospective cohort study, using data from the American Joint Replacement Registry (AJRR) from 2012 to 2017. They looked at the type of cement used and categorized them as either low, medium or high viscocity. They also looked at the potential role of antibiotic impregnated cement.
The study looked at more than half a million knee implant procedures and found that the use of high viscosity bone cement increased from use in 46% of procedures in 2012 to 61.3% of procedures in 2017. The use of other forms of bone cement declined over that same period.
"This study demonstrates the percentage of TKAs performed using HVC has continued to increase over the most recent seven years for which the AJRR has data," the researchers concluded. "The risk of aseptic loosening is clearly multi-factorial, but close monitoring is necessary to determine whether this change in surgeon preference will affect component survivorship."
When the knee replacement loosens, it can cause pain and wear away the bone. This can lead to restricted physical movement and severe pain, which continues until the pain becomes unbearable, or the device fails, resulting in a loss of knee function. At this time is when most decide to undergo revision surgery to have the implant removed.
Tibial baseplate loosening has affected a number of knee implant systems, including the DePuy Attune Knee, according to a number of lawsuits filed over those knee replacement systems.
In a study published last year in the Journal of Knee Surgery, researchers noted a spike in DePuy Attune knee loosening and failures, raising concerns about problems at the implant-cement interface.
A number of DePuy Attune knee lawsuits are now being pursued by individuals nationwide, each raising similar allegations that the primary reason for the problems is mechanical loosening, which is caused by the failure of the bond between the tibial baseplate and the implant-cement surface.
Recent lawsuits against DePuy and other knee manufacturers suggest that, in at least some cases, the use of high-viscosity bone cement played a role in the device's failure and the need for revision surgery.
Cynthia

January 11, 2020 at 1:11 am

I have a Sigma RX Platform Knee implant , first one February 2012, cement came a loose . Had revision of same kind with a longer rod November 2018 still having problems. My opinion Johnson & Johnson should be held accountable for this knee implant also.
"*" indicates required fields