Wrongful Death Lawsuit Filed Over Kratom Overdose
December 01, 2022
By: Russell Maas
The family of a Florida woman has filed a wrongful death lawsuit against kratom manufacturers, alleging that side effects of the herbal supplement marketed for treatment of pain and anxiety caused devastating side effects to the mother of four children, indicating that the products were sold without adequate warnings about the overdose risks.
The complaint (PDF) was filed by Devin Filippelli in the U.S. District Court Southern District of Florida on November 4, on behalf of the estate of Krystal Talavera. The lawsuit seeks damages from Grow, LLC and it's owner, for marketing various products as "The Kratom Distro", including brands like "Space Dust", "Green Maeng Da"/G2, "Green Horned Maeng Da"/G4 and "Green Riau"/G5
Kratom is a plant native to Asia, whose leaves are taken and crushed to be made into tea, or taken orally as an herbal supplement. Although the supplement is loosely regulated by the U.S. Food and Drug Administration (FDA), and the U.S. Centers for Disease Control and Prevention (CDC) has warned about the increasing popularity of the herb in recent years.
While some individuals use kratom products for their perceived benefits to alleviate pain and anxiety, previous research by the FDA has suggested kratom use could impact neurologic and cardiovascular functions, potentially leading to adverse health consequences such as seizures and respiratory depression.
Talvera's eldest son, Devin, states his mother began regularly taking kratom products in the years leading up to her sudden death.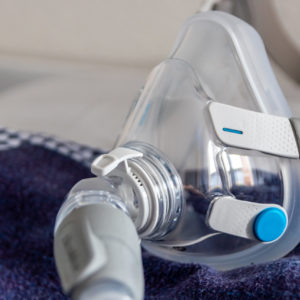 Did You Know?
Millions of Philips CPAP Machines Recalled
Philips DreamStation, CPAP and BiPAP machines sold in recent years may pose a risk of cancer, lung damage and other injuries.
Learn More
On June 20, 2021, Krystal was found unresponsive on her kitchen floor, next to an open bag of defendants Space Dust kratom product. After being rushed to the hospital, Krystal was pronounced dead on arrival.
An autopsy later determined the cause of death was acute mitragynine intoxication. Devin's lawsuit states that at high concentrations, mitragynine produces opioid-like effects, such as respiratory failure, claiming the toxic effects of Grow LLC's kratom products caused his mother's death.
Grow, LLC and its owner are accused of misrepresenting and misleading consumers about the risks of kratom products, such as the risks of abuse, dependence, addiction, overdose, and death, and the lack of instructions on a recommended dosage.
As a result of these alleged failures, the lawsuit brought on behalf of Krystal Talavera's estate seeks damages against the manufacturer in excess of $75,000 for failure to warn, design and manufacturing defects, fraudulent misrepresentation and negligence, among other claims.
Kratom Side Effects and Warnings
In 2016, the U.S. Justice Department's Drug Enforcement Administration (DEA) proposed a rule in the Federal Register to temporarily list Kratom as a Schedule I controlled substance, along with heroin and other highly addictive and dangerous drugs. However, the proposed rule was declined by Congress, forcing the DEA to withdraw its plan and call on the FDA to perform a scientific review of Kratom.
In February 2018, The U.S. Food and Drug Administration (FDA) released a Kratom warning , citing research that indicates the herbal supplement has been linked to at least 44 deaths associated with the use of Kratom through its Adverse Event Reporting System (FAERS).
The FDA further warned that very little is known about the side effects of kratom and that research by the agency has identified 22 of the 25 compounds in Kratom  may bind to the receptors in the brain that impact neurologic and cardiovascular functions.
The number of poison control calls linked to kratom exposures has also grown significantly in the past few years, with 65% of all exposures occurring in 2016 and 2017. The annual number of calls to U.S. poison control centers involving kratom product exposures increased from 13 in 2011 to nearly 700 in 2017, resulting in a wide variety of injuries including, severe agitation and irritability, neonatal exposures, withdrawal, and tachycardia, which is a medical condition that causes a patient's heart rate to exceed its normal resting rate.
Cynthia

March 23, 2023 at 2:31 pm

I have been using kratom for over 8 years. It never got me high, never made me sick. The people that claim they die from it all have other issues that probably were the cause of death. The FDA lied about those 44 deaths and it included people who had lots of other things in their system and even one that was shot with a shotgun. There is no science that shows kratom is capable of killing a person[Show More]I have been using kratom for over 8 years. It never got me high, never made me sick. The people that claim they die from it all have other issues that probably were the cause of death. The FDA lied about those 44 deaths and it included people who had lots of other things in their system and even one that was shot with a shotgun. There is no science that shows kratom is capable of killing a person at all. Kratom has allowed me to stop going to Pain Management where they were giving me dangerous drugs like oxycodone and forcing me to take shots in my spine that didn't help and are not FDA approved. Kratom is so much safer! I will use it till I die. I know people who were able to get out of bed and go back to work using kratom. It's just a dried leaf from a tree related to the coffee plant. Yes, a small number of people end up dealing with addiction issues but most abused it and took doses way larger than my 2.5g dose. I don't believe it has ever killed anyone.

John

February 26, 2023 at 6:40 am

This is absolute nonsense. They dont want to report her other condition's huh? "The autopsy report listed an enlarged heart, enlarged liver associated with liver or heart disease, a widened mediastinum which can be related to life-threatening dysfunction of the aorta, nephrosclerosis (hardening of the arteries in the kidneys caused by long-term untreated high blood pressure), and gastritis (inf[Show More]This is absolute nonsense. They dont want to report her other condition's huh? "The autopsy report listed an enlarged heart, enlarged liver associated with liver or heart disease, a widened mediastinum which can be related to life-threatening dysfunction of the aorta, nephrosclerosis (hardening of the arteries in the kidneys caused by long-term untreated high blood pressure), and gastritis (inflammation of the stomach)." "The medical examiner's report stated Talavera had "no known medical history", and that, "Two weeks prior to her death, the decedent complained of stomach pain." "Her biological father reportedly had heart valve disease" Every single one of these lawsuits the deceased had a condition that can result in sudden cardiac arrest.

Skye

January 25, 2023 at 1:06 am

Kratom distro is a trash vendor. So many people have ended up in the ICU over space dust. It is an extremely strong and toxic extract. Even veteran users of kratom are ending up with respiratory distress and cardiac arrest. That product should have been pulled a long time ago and the owner knew how strong it was and never did anything. I have so much proof showing the dangers of using space dust. [Show More]Kratom distro is a trash vendor. So many people have ended up in the ICU over space dust. It is an extremely strong and toxic extract. Even veteran users of kratom are ending up with respiratory distress and cardiac arrest. That product should have been pulled a long time ago and the owner knew how strong it was and never did anything. I have so much proof showing the dangers of using space dust. So many people put warnings out but the owner just kept selling it. If we want to keep kratom legal we need to get rid of trash vendors who care more about the money than the plant. Kratom is great for so many people. You just need to do research and not purchase from people like kratom distro!!

Olivia

December 3, 2022 at 6:59 pm

I've been using Kratom for about 4 years now for neuropathy and it works very well. All these years of using Kratom I never felt like I'm high on drugs or any other I'll effect. People overdose because they abuse taking it. Anything in excess is harmful to your health.

Michelle

December 2, 2022 at 3:53 pm

I was addicted to kratom for 3 years, I had to go to impatient treatment and also be put on Suboxone to get off of it. It is just as bad as any drug you can get off the streets and in my opinion it shouldn't be sold in a store where our children or loved ones can walk right in and purchase freely! It's dangerous and our government is making money off of it while it is destroying lives!

Joseph

December 2, 2022 at 12:06 pm

Kratom has to be the safest product I have consumed in my entire life it's my go to.👍

Scott

December 2, 2022 at 4:53 am

Im sorry these days when its novices doing these autopsies id need to see the so called "medical examiners" credentials
"*" indicates required fields