Kugel Hernia Patch Lawyers To Meet With Court About Bellwether Trials
January 06, 2010
By: AboutLawsuits
Lawyers from both sides in the Kugel Hernia Patch litigation will meet tomorrow in federal court to discuss the first "bellwether" trials that are scheduled out of more than 1,000 lawsuits filed by individuals who suffered injuries as a result of the recalled hernia mesh. The first Kugel Mesh lawsuit is currently scheduled to begin in late March.
The meeting will be held on January 7 with Chief Judge Mary M. Lisi, who is presiding over the multidistrict litigation for Kugel Mesh hernia lawsuits, which are consolidated in the U.S. District Court for the District of Rhode Island. All of the lawsuits involve allegations that plaintiffs suffered severe injuries and potentially life-threatening complications from hernia surgery repairs caused by defective mesh manufactured by C.R. Bard, Inc.
According to an agenda released in advance of the meeting, Kugel hernia patch lawyers for plaintiffs and the defense will discuss the amount of time needed for trial, pending motions, and the status of discovery for the first of the Kugel trials. Four lawsuits have been selected as test cases, known as "bellwether" trials, which will allow attorneys to see how juries digest evidence, expert testimony and arguments.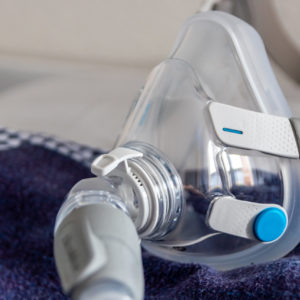 Did You Know?
Millions of Philips CPAP Machines Recalled
Philips DreamStation, CPAP and BiPAP machines sold in recent years may pose a risk of cancer, lung damage and other injuries.
Learn More
It is possible that the bellwether trials will pave the way for a resolution of the litigation, as it has been reported that a handful of Kugel hernia mesh settlements have already been reached in cases that were previously scheduled for trial.
According to a Pretrial Case Management Order issued by Judge Lisi on Tuesday, the first Kugel mesh trial is scheduled to being in March 2010 for a case filed by John Whitfield. That case will be filed by the trial of a case filed by Christopher Thorpe, which is scheduled to commence in April 2010. Additional cases are expected to begin in July 2010 and September 2010.
The cases involve allegations of injuries caused by defective hernia patch products manufactured by Davol, Inc., a subsidiary of C.R. Bard, Inc. At least three separate Kugel hernia patch recalls were issued by Bard and Davol between December 2005 and January 2007 for different types of hernia mesh, which have been associated with problems like intestinal pain, bowel perforation, intestinal fistula and additional surgery to remove the mesh. The litigation also involves other non-recalled patches that use a similar technology that has also been associated with hernia repair complications.
In an Order issued in July 2009, Judge Lisi stressed that all parties should make every effort to settle the cases before jurors are summoned and empanelled, and has warned that costs may be assessed if the court determines that lateness of settlement was due to "unreasonable or vexatious conduct or neglect."
T Gideon

November 13, 2013 at 12:21 am

I'm asking for help, Explanation below Thank you

shawn

July 28, 2010 at 10:14 pm

had 15 operations so far 3 kugel mesh inserted in me in 04 05. Awaiting another surgery. It has been a living hell from thinking about suicide to donateing my organs to somebody who can use them crazy. I wish nobody this pain ever and pray for those who are going through it. i'm 43 yrs old native american man god bless.

Mike

March 5, 2010 at 7:41 pm

Alisin, I agree with you. I filed my case in 2007. My lawyers havent given me any answers that I need. Im tired of the Judges, courts and lawyers. SHARKS!!!!!!!!!!!!!!!!!!!!!!!!!!!!!!!!!!!!!!!!!!!!!!!!!!!!!!!

steve

January 10, 2010 at 4:50 pm

i have had five sergeries to date and i have to have anouther one.two times i have had sever infections.i hope the lawyes for both sides look at the on going problems fizical ,mental and finansial.

Alisin

January 6, 2010 at 9:04 pm

Those of us disabled by the Kugel mesh has been waiting for years for this case to reach the courts, it's "unreasonable" that they can drag this on for so long.
"*" indicates required fields