Bayer's Monsanto Unit Faces PCB Water Contamination Lawsuit Brought By Los Angeles County
June 05, 2019
By: Irvin Jackson
Amid mounting concerns about the money Bayer may have to pay to settle Roundup lawsuits filed against it's recently acquired Monsanto unit, the County of Los Angeles has now filed a lawsuit against Monsanto, seeking damages to help pay for the clean up of PCB chemicals that have contaminated it's water supply, indicating that the agricultural company is the one that put them there.
In a complaint (PDF) filed in the U.S. District Court for the Central District of California on May 30, the nation's most populous county became the latest community to accuse Monsanto of fouling its waters with polychlorinated biphenyls (PCBs).
In addition to presenting claims against Monsanto, the lawsuit also names Solutia, Inc., and Pharmacia, LLC as defendants, which were previously parts of Monsanto that were broken off to become separate companies about 20 years ago.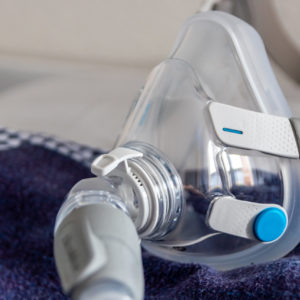 Did You Know?
Millions of Philips CPAP Machines Recalled
Philips DreamStation, CPAP and BiPAP machines sold in recent years may pose a risk of cancer, lung damage and other injuries.
Learn More
According to the water contamination lawsuit, Monsanto caused widespread environmental damage through the manufacturing and dumping of polychlorinated biphenyls (PCBs), which were banned in the late 1970s due to their toxicity and contamination risks. PCBs have been linked to birth defects, cancer, nervous system damage and other adverse health effects.
PCBs were used in paint, caulking, transformers, capacitors, coolants, hydraulic fluids, inks, lubricants and other industrial and commercial uses. However, they are known to easily migrate out of their intended uses to contaminate air, water, and soil. Human and wildlife exposure can occur through ingestion, inhalation and even skin contact.
"The extent of PCB contamination is of very serious concern because PCBs are known to cause a variety of adverse health effects," the lawsuit states. "In humans, PCB exposure is associated with cancer as well as serious non-cancer health effects, including effects on the immune system, reproductive system, nervous system, endocrine system and other health effects. In addition, PCBs destroy populations of fish, birds, and other animal life."
The lawsuit identifies numerous bodies of water contaminated with PCBs, including the entire Los Angeles River, San Gabriel River and Ballona Creek Watersheds, as well as the watersheds for the Dominguez Channel, Los Angeles Harbor, South and North Santa Monica Bay and the Santa Clara River. PCP levels are high enough in some local bodies of water to classify them as impaired, including Los Angeles Harbor, Long Beach Harbor, Santa Monica Bay, Marina Del Rey Harbor and numerous lakes and estuaries throughout the county of more than 10 million people.
Los Angeles County joins a growing number of U.S. communities that are pursuing damages from Monsanto over PCB contamination. Baltimore filed a similar water contamination lawsuit in February.
In 2016, a St. Louis jury ordered Monsanto to pay $46.5 million to three plaintiffs who claimed they contracted non-Hodgkins lymphoma from PCB exposure.
In what became known as the Walker case, plaintiffs indicated that exposure through the food chain led to their cases of non-Hodgkin's lymphoma, noting that the World Health Organization's International Agency for Research on Cancer had warned of a link between PCBs and cancer.
Plaintiffs argued that the company contaminated the entire food chain with PCBs, which could, theoretically, give anyone who was diagnosed with non-Hodgkin's lymphoma the ability to bring a case, if they can convince a jury of specific causation, which they were able to do before the St. Louis jury.
This liability adds to the mounting legal woes for Bayer, which acquired Monsanto last summer and also now faces nearly 15,000 lawsuits brought by individuals who indicate they have developed non-Hodgkins lymphoma from exposure to Roundup, the widely weedkiller previously marketed by Monsanto as safe.
Some analysts have suggested that Bayer may have to pay up to $10 to $20 billion in Roundup settlements, which does not account for liability as a result of the PCB water contamination lawsuits.
"*" indicates required fields