Los Angeles Police Taser Use Results in Wrongful Death Lawsuit By Family of 31 Year Old Teacher
January 24, 2023
By: Irvin Jackson
A wrongful death lawsuit filed against the Los Angeles police department claims officers used unreasonable and deadly force by firing a Taser stun gun multiple times at a 31-year old high school teacher, causing his heart to fail.
The complaint was brought by the administrator of the Estate of Keenan Anderson, after a tragic encounter with several Los Angeles police officers earlier this month, which resulted in Anderson being pinned to the ground and Tased multiple times.
The lawsuit seeks damages on behalf of Anderson's five year old son, Syncere Kai Anderson.
According to statements made by the LA Police Department following the incident, which occurred on January 3, officers approached Anderson as a potential suspect in a hit and run crash that occurred just minutes prior, near Venice and Lincoln Boulevard in Los Angeles. Officers stated that after several minutes of speaking with Anderson, he began to resist arrest and attempted to flee the scene as additional units arrived.
Officers claim they struggled to subdue Anderson and deployed the use of a Taser stun gun in an attempt to apprehend him, firing at least six 50,000 watt electrical charges into his upper back within a one minute timeframe, according to reports.
LA Police Body Cam Footage of Taser Use
Body cam footage from two officers seems to tell a different story of the incident, according to video that has been posted on Youtube (may be inappropriate for some viewers), showing at least three or four officers on top of Anderson, pinning him to the ground in the middle of the roadway before the Taser gun was deployed multiple times.
The video shows Anderson, who was pinned on his back with an officer's arm applying pressure to his neck and upper chest, being instructed to turn over on his stomach or he would be Tased. With the officer's arm still pinning Anderson to the ground, the officer repeated the threat of the Taser gun several times. The video depicts that even after Anderson was turned over on his stomach and appeared to be abiding by the officer's instruction, he was still Tased at least six times.
Footage of the incident further revealed several of the Taser gun charges were shot at point blank range into Anderson's back, while an officer's knee was pressing directly into his back and his hands were being held behind him.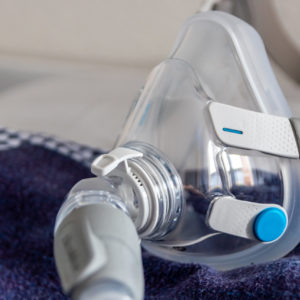 Did You Know?
Millions of Philips CPAP Machines Recalled
Philips DreamStation, CPAP and BiPAP machines sold in recent years may pose a risk of cancer, lung damage and other injuries.
Learn More
LA Police Department Wrongful Death Lawsuit
Following the use of the Taser gun, Anderson was handcuffed and remained on the scene until the LA Fire Department arrived and rendered medical aid for the deployment of the Taser. First responders transported Anderson to a local hospital, where he went into cardiac arrest shortly after arrival, resulting in his death.
As a result of the events that took place on January 3, the surviving family of Anderson have now filed a $50 million wrongful death lawsuit against the LA Police Department, claiming the officers used unreasonable deadly force and were reckless in using the Taser gun repeatedly.
The lawsuit alleges that the repeated firing of 50,000 watts of electrical energy into Anderson's back is the cause of his heart weakening to such a degree it caused him to suffer cardiac arrest. The family claims officers also failed to follow Taser stun gun protocols and training measures, which are meant to prevent asphyxiation risks while handcuffing an individual.
Police Deadly Use of Stun Guns
Stun weapons like Taser guns, the leading brand, fire two electrified darts into the target, delivering electric current meant to incapacitate them. They have become increasingly popular as "non-lethal" weapons in recent decades. However, there has also been increasing concerns about the overuse of stun guns and the alarming number of deaths resulting from use of the "non-lethal" weapons.
According to a Reuters' investigative series was published in June 2020, titled "Shock Tactics", there have been at least 1,081 deaths linked to police use of Taser guns, most of which occurred between 2000 and 2018.
Data on the police Taser deaths reviewed indicated that about a quarter of those who died suffered from mental illness or a neurological disorder, 90% of the victims were unarmed at the time, and in more than 400 encounters, Tasers were the only form of force used.
Of those, 32% of the individuals were black, even though African-Americans make up only 14% of the U.S. population. By comparison, only 29% of the deaths involved white individuals, even though they make up about 60% of the population.
The report stated that in many cases, police were called to help with a person suffering a mental health incident. However, instead of helping, police ended up killing that person.
"*" indicates required fields