Laser Surgery Releases Hazardous Fumes From Burning Hair: Study
July 14, 2016
By: Martha Garcia
Fumes from laser hair removal surgery may be harmful to patients and doctors, releasing some chemicals known to cause cancer, according to new research.
In a study published this month in the medical journal JAMA Dermatology, researchers from the University of California Los Angeles warn that laser hair removal procedures release harmful toxins in the vapor plumes. Among the toxins released are at least 13 known carcinogens.
Researchers from the David Geffen School of Medicine at UCLA analyzed the gaseous and particulate content of laser hair removal plumes. They took discarded hair samples from the body and extremities collected from two adult volunteers, sealed them in enclosed chambers, treated them with lasers, and analyzed the gas that was released.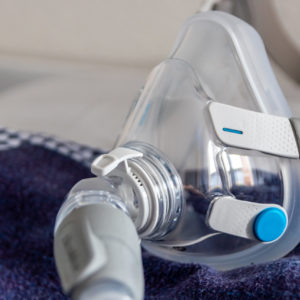 Did You Know?
Millions of Philips CPAP Machines Recalled
Philips DreamStation, CPAP and BiPAP machines sold in recent years may pose a risk of cancer, lung damage and other injuries.
Learn More
The study measured ultra-fine particulates within the treatment room, within the waiting room, and outside the building.
Researchers identified a total of 377 chemical compounds released during vaporization. Of those, 62 were readily absorbable. Thirteen of those compounds are known or suspected carcinogens and more than 20 are known environmental toxins.
During the process researchers documented an eight-fold increase in particulates, compared with ambient room baseline levels of ultra-fine particle concentrations, even when a smoke evacuator was in close proximity to the procedure site.
An ambient room has a measure of 15,300 particles per cubic centimeter. After the laser hair removal, even with a smoke evacuator, the measure increased to 129,376 parts per cubic centimeter.
When the smoke evacuator was turned off for 30 seconds there was a more than 26-fold jump in particulate matter compared with the ambient baseline. Researchers measured the particulate count at that point at more than 435,000 parts per cubic centimeter
The study also revealed the vapor contained chemicals known to irritate the airways and known to cause cancer, including carbon monoxide, benzene, and toluene.
Researchers say measuring the effects of laser hair removal vapor is similar to estimating the effect of second-hand smoke, it is very difficult to do, but important to minimize risks.
They recommend laser hair removal be considered a biohazard and precautions be taken to protect both the healthcare practitioner and patient, including installing smoke evacuators, proper ventilation, and respiratory protection for workers.
Other Laser Hair Removal Risks
According to the American Society for Dermatologic Surgery, dermatologic surgeons performed 488,100 laser hair removal procedures in 2011. However, the society does not know how many nonphysicians performed such procedures.
In recent years, a growing number of medical malpractice lawsuits over botched laser surgery procedures are being filed against nonphysicians, according to a study published in JAMA Dermatology in October 2013. Researchers found that the percentage of laser surgery lawsuits involving nonphysician operators jumped to 78 percent in 2011, up from just 36 percent in 2008. Laser hair removal was the procedure most frequently cited in those lawsuits.
Part of the problem with laser hair removal procedures, according to some critics, is the inconsistent licensing and training requirements from one state to another. This has resulted in a wide range of different levels of training for laser operators who are not doctors.
As of 2014, at least 11 states had no regulations at all on laser hair removal, and Georgia, New York, and Virginia did not classify laser hair removal as a medical procedure.
In addition to accidentally scarring patients, frequently in sensitive areas like bikini lines and upper lips, nonphysician operators are also not trained to tell the difference between a blemish and skin cancer. This can lead to them using the laser procedure to hide important signs of skin cancer, resulting in the cancer reaching advanced stages before it is identified.
"*" indicates required fields