FDA Approves New Tool To Assess LASIK Eye Surgery Outcomes
June 18, 2021
By: Russell Maas
Following concerns about a variety of visual complications after LASIK eye surgery, federal health officials have approved a new medical device development tool intended to identify and assess patient outcomes following the vision correction procedure.
On June 17, the U.S. Food and Drug Administration (FDA) announced approval of the Patient-Reported Outcomes with LASIK Symptoms and Satisfaction (PROWL-SS) tool, as a scientifically validated means to assess individuals' symptoms and satisfaction with vision following LASIK surgery.
LASIK is a form of eye surgery involving the use of a laser to improve a patient's vision, and reduce their need to wear glasses or contact lenses. During the eye surgery, a surgical instrument known as a microkeratome is used to cut through the top layers of the cornea to create a flap. A laser beam is then used to reshape the cornea for vision correction and the corneal flap is replaced.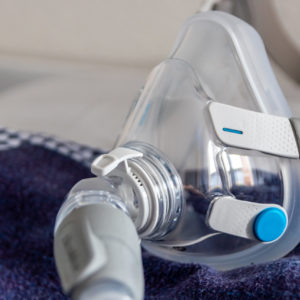 Did You Know?
Millions of Philips CPAP Machines Recalled
Philips DreamStation, CPAP and BiPAP machines sold in recent years may pose a risk of cancer, lung damage and other injuries.
Learn More
LASIK surgery was first approved by the FDA in 1999, and has become a popular procedure for individuals looking to reduce their dependency on glasses or contact lenses, with an estimated 700,000 LASIK procedures occurring in the United States each year. However, concerns over post-LASIK vision complication were raised in 2009, after the FDA and the National Eye Institute (NEI) launched the LASIK Quality of Life Collaboration Project (LQOLCP), which aimed to determine the percentage of patients who develop post-LASIK surgery difficulties.
The study ultimately revealed a growing number of potential LASIK eye surgery side effects, indicating nearly half of patients suffer some sort of visual complications which did not exist before LASIK, including the development of visual halos, difficulty driving during different times of the day, severe dry eyes and other visual impairments. The study found many patients said they were "dissatisfied" with the result of LASIK due to an unexpected visual impairment following the procedure.
As a result of the growing evidence of LASIK surgery concerns, the FDA approved the PROWL-SS tool to assess the presence, bother and impact of four visual symptoms (double images, glare, haloes and starbursts) and satisfaction with vision in patients who have undergone LASIK surgery.
The tool will allow those receiving LASIK to answer a web-based questionnaire developed by LQOLCP, designed to assess specific patient-reported vision symptoms and satisfaction with vision after LASIK surgery.
"Patient-reported outcomes, such as visual symptoms and satisfaction with vision, are vital to understanding the potential outcomes that that can result from LASIK, Dr, William Maisel, the FDA's director of the Office of Product Evaluation and Quality, stated. "This tool will support the FDA's premarket and post-market regulatory decision making and can be used by manufacturers for the development and evaluation of LASIK devices."
Although rare, a number of patients have filed Lasik surgery malpractice lawsuits against eye surgeons over complications allegedly caused by a failure to follow the appropriate standard of medical care, most commonly involving problems that occur after a doctor fails to properly screen patients out as a potential candidate for the eye surgery.
"*" indicates required fields