The Laundress Fabric Conditioner Recall Issued Over Cancer-Causing Ethylene Oxide Risks
April 03, 2023
By: Katherine McDaniel
The Laundress sells lines of "plant-derived" laundry and cleaning products, which are marketed as luxury laundry detergent and fabric care. However, the company continues to be plagued with contamination problems that may pose serious health risks for consumers.
After The Laundress bacterial contamination problems resulted in a recall for nearly 8 million household cleaning products late last year, the company now indicates that certain fabric softening products may also contain cancer-causing chemicals.
The U.S. Consumer Products Safety Commission (CPSC) announced a new The Laundress Fabric Conditioner recall on March 31, warning that 800,000 bottles marketed for use on shirts, sheets and other types of fabrics may contain ethylene oxide.
The organic compound is used to sterilize medical equipment, and as an intermediate in the production of several industrial chemicals, such as antifreeze, detergents, plastics and adhesives. However, exposure to ethylene oxide is known to carry multiple health risks, including damage to the nerves, brain, and potentially cancer.
Many of the recalled Laundress Fabric Conditioners were already impacted by a prior recall announced by the CPSC in December 2022, after at least 11 consumers developed Pseudomonas infections following use of different adulterated cleaning products.
The new ethylene oxide contamination recall impacts multiple forms of fabric conditioner, including:
Fabric Conditioner Baby Classic 2 fl oz
Fabric Conditioner Lady 16 fl oz
Fabric Conditioner Celebration 16 fl oz
Fabric Conditioner Number 10 16 fl oz
Fabric Conditioner Packette Classic 15ml
Fabric Conditioner Packette Baby 15ml
Fabric Conditioner Fresh Wash 16 fl oz
723 Fabric Conditioner 16 fl oz
Fabric Conditioner Aiden and Anais 16oz
Fabric Conditioner Crate & Barrel 33 oz
Fabric Baby Conditioner 16oz
Fabric Conditioner Classic 16 fl oz
5 gallon pail of Fabric Conditioner Classic
Bulk Fabric Conditioner 1LB
Bulk Fabric Conditioner Baby 1LB
Fabric Conditioner Classic Gallon
The products were distributed throughout the United States from 2011 through November 2022, for up to $20 at major retailers, including The Laundress, Bloomingdale's, The Container Stores, Saks Fifth Market, Target, Nordstrom, Jenni Kayne, Kith, Peruvian Connection, N. Peal, Brooklinen, and online at TheLaundress.com and Amazon.com.
Consumers who purchased the recalled fabric conditioners on or after January 2021 can receive a full refund from The Laundress by submitting either their receipt or a photo of the product's lot code labelled with their initials and the date in marker. If the products were purchased online at www.TheLaundress.com, consumers can submit their email address to receive a full refund.
Those who purchased the recalled products before January 2021, can receive a full refund by contacting The Laundress with a photo of the product's lot code labelled with their initials and the date in marker, and either include a receipt with the product's purchase price, or provide the manufacturer's suggested retail price, without a receipt.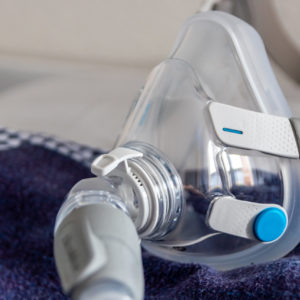 Did You Know?
Millions of Philips CPAP Machines Recalled
Philips DreamStation, CPAP and BiPAP machines sold in recent years may pose a risk of cancer, lung damage and other injuries.
Learn More
Prior The Laundress Recall Over Bacterial Contamination
Of the newly issued 2023 The Laundress recall, officials indicate that approximately 730,000 of the fabric softeners/conditions were previously recalled in December 2022, due to the potential for being contaminated with Burkholderia cepacia complex, Klebsiella aerogenes and multiple different species of Pseudomonas
A Laundress safety notice was first issued on November 18, instructing customers to immediately stop using all of the company's products due to the potential for them to be contaminated with elevated levels of bacteria. At the time of the safety notice, the company stated that their current investigation had not revealed any adverse health impacts related to the issue. However, the manufacturer ultimately issued a recall just weeks later warning consumers that 270 different Laundress laundry detergent, fabric conditioner and other cleaning products may contain Burkholderia cepacia complex, Klebsiella aerogenes and multiple different species of Pseudomonas.
Following the recall notice, multiple consumers who reportedly suffered irritation and infections of the skin as well as respiratory infections after using the products began filing lawsuits against The Laundress. The complaints raised allegations against the company claiming they knowingly sold adulterated cleaning products with toxic bacteria to consumers, while falsely advertising them as safe, non-toxic, and eco-friendly.
"*" indicates required fields