Lawsuit Filed Over Abilify Childhood Diabetes Risk
August 29, 2014
By: Irvin Jackson
A product liability lawsuit has been filed by a 21 year old woman, alleging that she developed diabetes when she was 15 years old due to side effects of Abilify, a popular antipsychotic medication that has been linked to an increased risk of childhood diabetes. 
The complaint was filed by Cheyenne Beth Confer on August 22, in the Supreme Court of New York for New York City, naming Bristol-Myers Squibb and Otsuka American Pharmaceutical Inc. as defendants.
According to allegations raised in the lawsuit, the drug makers failed to adequately warn about the childhood diabetes risk from Abilify, indicating that the average dose of the medication increases the risk of diabetes 7.72 percent above normal.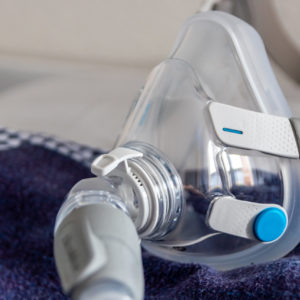 Did You Know?
Millions of Philips CPAP Machines Recalled
Philips DreamStation, CPAP and BiPAP machines sold in recent years may pose a risk of cancer, lung damage and other injuries.
Learn More
Confer was prescribed Abilify in 2009, when she was only 15 years old. Within six months, she had gained about 30 pounds and was diagnosed with Type II diabetes, which the complaint alleges were caused by side effects of the drug. Confer indicates that she had no prior history of diabetes or impaired glucose tolerance, and is now required to take Metformin for her diabetes and faces other health risks associated with the condition.
"Despite being on the United States market for twelve years, the current labeling for Abilify entirely fails to provide accurate and meaningful information to physicians or anyone else about the potential relative risk to children taking Abilify for the development of Type II diabetes," states Confer's lawsuits.
Abilify Diabetes Side Effects for Children
Abilify (aripiprazole) was approved by the FDA in 2002, jointly developed and marketed by Bristol-Myers Squibb and Otsuka. It is part of a class of drugs known as atypical antipsychotics, which also include Risperdal, Seroquel, Zyprexa and others.
Amid aggressive marketing that has promoted Abilify as safe and effective, the medication has grown to become one of the most widely used atypical antipsychotic medications in the United States. In 2009, Abilify sales were more than $3.3 billion, with a large increase in use of the medication seen among children, for "off-label" conditions, such as attention-deficit hyperactivity disorder (ADHD) or other disruptive behaviors.
While all atypical antipsychotic medications have been associated with an increased risk of weight gain and diabetes, research has highlighted that children taking Abilify or other similar medications may be at a particularly high risk, facing a life-time of medical issues.
"The data in children over the last several years demonstrate that children are more sensitive than adults to metabolic adverse effects of atypical antipsychotics," according to the complaint filed by Confer. "Children tend to gain proportionately more weight and do so more rapidly during treatment than adults. Because drug-induced metabilic changes can persist over time and may not be fully reversible upon drug discontinuation, the implications for future health outcomes can be profound."
Overprescription of Atypical Antipsychotics
Confer's lawsuit also accuses Bristol-Myers Squibb and Otsuka of illegally promoting Abilify for uses not approved by the FDA.
Bristol-Myers Squibb was forced to pay more than $515 million in 2007 to the U.S. Department of Justice (DOJ) to resolve similar charges that the company engaged in illegal marketing and pricing schemes, giving illegal kickbacks to doctors and other health care providers that pushed the drug to patients and for "off-label" promotions.
While doctors can prescribe a drug for any reason they see fit, drug manufacturers are barred from promoting the drug for any use not specifically approved by the FDA. At the time of Confer's use, the drug makers had not received approval to promote Abilify to children, but the federal government accused the company of doing so in defiance of U.S. law.
In recent years, there has been increasing concerns about the use of Abilify and other atypical antipsychotic medications among children and teens, potentially exposing them to a number of serious side effects, including childhood diabetes, weight gain and other health problems.
In August 2013, the Office of the Inspector General at the Department of Health and Human Services (DHHS) launched an investigation into the prescription of Abilify, Risperdal and similar antipsychotics to children. The investigation came as concerns increased over the rampant prescription of powerful psychotropic drugs to those under the age of 18, often for psychological disorders the drugs were not designed to treat.
According to Confer's complaint, there are currently more than 500,000 children nationwide being prescribed antipsychotics for a variety of disorders, including Attention Deficit Hyperactivity Disorder (ADHD), depression, anxiety, obsessive compulsive disorder, bipolar disorder, autism, schizophrenia, mania and psychosis. In some cases, children under the age of 1 years old have been given these drugs, the lawsuit claims.
Confer accuses the drug makers of failure to warn, negligence, breach of warranty, and malicious, wanton, or reckless conduct. The complaint seeks compensatory and punitive damages for pain and suffering, mental anguish, physical disfigurement, physical impairment, past and future medical expenses, loss of wages and loss of earning capacity.
Terry

July 13, 2016 at 4:39 pm

My son is 15 and takes Abilify so many problems from him taking it to much to say on this please call it's causing a lot of sexual behaviour and it's uncontrollable to him and other health issues
"*" indicates required fields