Lawsuit Filed Over Complications During Paragard IUD Removal
December 07, 2020
By: Russell Maas
A New York woman indicates in a recently filed lawsuit that she was left with painful and permanent injuries following complications with a Paragard IUD removal, where the birth control implant was retrieved with one arm missing inside her body.
The complaint (PDF) was filed last week by Jade Rojas, in the U.S. District Court for the Eastern District of New York, alleging the T-shaped Paragard IUD implant is defective, and has a propensity to break at the arms upon explant.
Paragard is an intrauterine device (IUD), involving a plastic frame wrapped with copper wire coils and placed in the uterus for long-acting birth control. The implant can prevent pregnancy for up to 10 years, with the copper coils producing an inflammatory reaction that is toxic to sperm.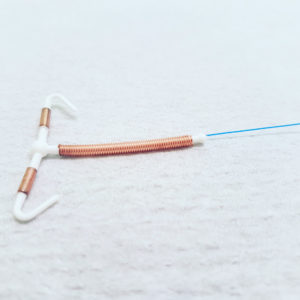 Rojas indicates she wanted the Paragard IUD implant because it was marketed as a reversible form of birth control, which would allow her to conceive in the future after it was removed. The device was placed in her body in July 2006, but her doctors experienced serious complications when attempting to removal of the Paragard IUD in December 2017, at a Planned Parenthood clinic in Manhattan.
According to lawsuit, the IUD is supposed to slightly hang out of a patient's cervix, allowing a doctor to use a special grasping tool to gently pull on the T-shaped device. The arms of the T-shape are intended to fold up as it slides out, only causing minor discomfort or cramping. However, Rojas indicates her doctors experienced problems when the Paragard copper-wrapped arms failed to slide out gently, requiring her doctors to apply additional force to collapse the T-shape arms.
Although her healthcare providers followed instructions provided by Teva Pharmaceuticals, the lawsuit indicates that only a portion of the Paragard IUD was removed, with one of the arms broken off.
"Prior to her procedures, Plaintiff and her doctors were provided with no warning from the Defendants of the risk of Paragard failure and injury, nor were Plaintiff and her doctors provided with adequate warning of the risk of removal of Paragard," the lawsuit states. "This information was known or knowable to the Defendants."
Rojas claims the manufacturers, including Teva and Coopersurgical, knew about risks associated with Paragard from clinical trials, post-marketing complaints and their own analysis of third-party studies, yet they took no action to warn or address the problems, instead working to conceal, suppress and withhold information from consumers, doctors and regulators.
Since 2010, the FDA has received at least 1,600 reports of complications during Paragard IUD removal, with at least 700 of the cases involving breakage classified as serious, according to the lawsuit.
The case filed by Rojas joins a growing number of similar Paragard IUD lawsuits being pursued by women throughout the U.S., often involving complications that required a hysterectomy or impacted their ability to have children in the future.
Giving common questions of fact and law raised in complaints filed in federal courts nationwide, the U.S. Judicial Panel on Multidistrict Litigation (JPML) heard oral arguments last week over whether to consolidate and centralize the Paragard removal cases before one judge for coordinated discovery and pretrial proceedings.
"*" indicates required fields