Justice Dept. Files Lawsuit Against Uber for Overcharging Passengers with Disabilities
November 17, 2021
By: Russell Maas
A discrimination lawsuit against Uber Technologies has been brought by the U.S. Justice Department, alleging that a "wait time" fee charged to passengers who take more than two minutes to enter the car violates the Americans with Disabilities Act (ADA).
The complaint (PDF) was filed by the U.S. Department of Justice (DOJ) in the U.S. District Court Northern District of California on November 10, alleging Uber's policies and practices of charging wait time fees to those with disabilities is in direct violation of federal law, which strictly prohibits discrimination by private transportation companies.
According to the lawsuit, Uber Technologies Inc. began charging wait time fees to passengers in a limited number of cities across the U.S. in 2016. The policy was later expanded and now currently applies to all cities nationwide.
Uber's wait time fees automatically apply a per-minute fee after two minutes of a driver marking the arrival at a set pickup location. Uber's policy indicates the fees would continue to accumulate on a per-minute basis until either the ride has been cancelled or the vehicle trip begins.
According to the Uber lawsuit filed by the Justice Department, the wait time fees are discriminatory when applied to those with disabilities, who require more than two minutes to enter a vehicle. Therefore, the actions are in violation of Title III of the Americans with Disabilities Act (ADA), which prohibits discrimination by private transportation companies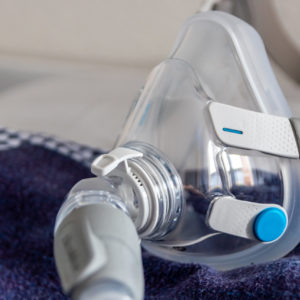 Did You Know?
Millions of Philips CPAP Machines Recalled
Philips DreamStation, CPAP and BiPAP machines sold in recent years may pose a risk of cancer, lung damage and other injuries.
Learn More
The Justice Department indicates passengers with disabilities may require more than two minutes to enter a vehicle for a variety of reasons, including the use of mobility aids and devices such as wheelchairs and walkers, which may need to be broken down or stored in the vehicle, or because they simply need more time to board.
The lawsuit further states that Uber's practices are discriminatory, due to a zero-exception policy that does not give the Uber driver the discretion to waive a wait time fee for those with disabilities. The DOJ references several occasions in which Uber denied wait time fee refunds to passengers even after the company was informed the fees were charged because of the passengers disability.
One of the cases outlined in the lawsuit involved a 52-year-old woman who is a quadriplegic requiring the use of a wheelchair, who relied on Uber for transportation from her apartment to the rehabilitation facility and back home again at least ten times per week. She told DOJ officials Uber has and continues to charge her wait time fees on every ride due to the time it takes for her nursing aid to use a sliding board to help her transfer and slide into the backseat of the vehicle, break down and store the wheel chair and get buckled in.
Despite the Florida woman's attempt to reach out to Uber to request a refund of the wait time fees caused by her disability, Uber responded that the wait time fees were automatic and therefore nothing could be done to prevent further charges, or reimburse her for accumulated charges.
"This lawsuit seeks to bring Uber into compliance with the mandate of the Americans with Disabilities Act while sending a powerful message that Uber cannot penalize passengers with disabilities simply because they need more time to get into a car," Assistant Attorney General Kristen Clarke, with the Justice Department's Civil Rights Division, stated in a November 10 Justice Department press release. "Uber and other companies that provide transportation services must ensure equal access for all people, including those with disabilities."
The lawsuit requests the court order Uber to stop discriminating against individuals with disabilities, and to modify its wait time fees to comply with the Americans with Disabilities Act. Additionally, the DOJ is asking the court to require Uber to train their drivers on ADA policies, pay monetary damages to those subject to the illegal wait times, and pay a civil penalty to vindicate the public's interest in eliminating disability discrimination.
Also provided in the press release, the DOJ is encouraging those with disabilities that have fallen victim to discrimination by Uber's policies or practices to contact 833-591-0425 or email Uber.Fee@usdoj.gov to file a complaint.
"*" indicates required fields