Lawsuits Over Ortho Evra Birth Control Continue to be Filed Even as Older Cases Settle
December 05, 2008
By: AboutLawsuits
Johnson & Johnson has already agreed to pay over $68.7 million to settle Ortho Evra lawsuits over their birth control patch, yet new cases continue to be filed by women who have suffered a blood clot injury caused by the contraceptive patch.
Ortho Evra is a form of birth control that delivers the active ingredients through a patch that women wear on their skin. The birth control patch must be worn once a week, for three consecutive weeks, to continuously provide hormones into the skin and the blood stream.
It is the only available form of birth control patch, which was introduced in 2002 by Ortho-McNeil Pharmaceutical, a subsidiary of Johnson & Johnson.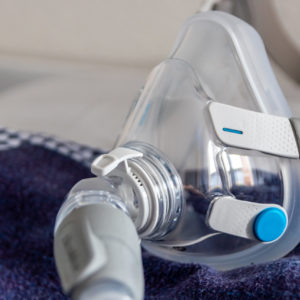 Did You Know?
Millions of Philips CPAP Machines Recalled
Philips DreamStation, CPAP and BiPAP machines sold in recent years may pose a risk of cancer, lung damage and other injuries.
Learn More
Studies have established that use of a patch for birth control results in women receiving about 60% more estrogen than the birth control pill, which has led to an increased risk of blood clot side effects with Ortho Evra, including an increased risk of heart attacks, strokes, deep vein thrombosis (DVT), pulmonary embolism or sudden death in women using the birth control.
Over 4,000 lawsuits over Ortho Evra have already been filed in state and federal courts by women who allege that their injuries were caused by Johnson & Johnson's failure to adequately warn about the increased risk of blood clots associated with the patch.
The Ortho Evra warning label has been updated several times since the birth control was introduced, with the most recent warnings coming in January 2008.
The first label change in 2005, only indicated that women using Ortho Evra were exposed to 60% more estrogen than the birth control pill. In September 2006, information was added about a study which found that Ortho Evra side effects potentially double the blood clot risk, but conflicting information was also included about another study which indicated that users of the patch and the pill face equal risks.
In January 2008, the FDA and Johnson & Johnson announced that the warning label for Ortho Evra would be further strengthened to include information from a study which found that users of the birth control patch face an increased risk of serious and potentially fatal blood clots, known as venous thromboembolism (VTE). In addition, conflicting information about whether the risk is greater than that associated with the pill was removed from the warnings.
In October 2008, Bloomberg News reported that Johnson & Johnson has already paid out at least $68.7 million in confidential settlements involving their birth control patch. Since that time, the drug maker has continued to negotiate with Ortho Evra lawyers representing individuals who have filed lawsuits, primarily negotiating settlements for cases that allege injuries suffered prior to the earlier warning label changes.
Birth control patch lawsuits continue to be filed by women who have suffered blood clot injuries, with the latest case filed on December 1, 2009, in the Eastern District of Texas. The lawsuit was filed on behalf of 36-year-old Karenetha Easterwood, who suffered a blood clot in her lungs, known as a pulmonary embolism.
Easterwood alleges that Johnson & Johnson and their subsidiaries misled consumers and continued to provide inadequate warnings until January 2008.
Although the current warnings have been strengthened, consumer advocates have questioned why the information was not placed in a "black box," which would be the strongest warning that can be added to a prescription drug. In addition, Public Citizen filed a petition with the FDA in May 2008 calling for an Ortho Evra recall, arguing that the risk of serious and potentially fatal side effects from the patch outweigh any potential benefits provided over other available forms of birth control.
kizzy

February 7, 2012 at 8:04 pm

i had clots in my lungs almost died n still take thinners if u had a lawsuit before and someone said that u was entitled for more than what u got can u sue them again

Carolyn

October 14, 2009 at 3:01 pm

I have taken ortha tricyclean birth control pills for more than two years and recently was diagnose with blood clot in August 2009 in my left leg and now I have continue pain in that leg. I am now taking blood thinner and not able to afford to attend the doctor on regular basis. I have been trying for last year to get my disability.

Evra Birth Control Patch Class Action Lawsuit Settled in Canada : AboutLawsuits.com

March 2, 2009 at 4:58 pm

[...] for hundreds of other cases to keep individual lawsuits from going to trial, and thousands of birth control patch lawsuits are still pending in various federal and state courts throughout the [...]
"*" indicates required fields