FDA Warns of Medtronic Micra Leadless Pacemaker Heart Perforation Risks
November 18, 2021
By: Russell Maas
Medtronic leadless pacemakers could poke holes in patients' hearts, resulting in life-threatening complications, according to a new warning provided by federal health regulators for doctors.
The U.S. Food and Drug Administration (FDA) issued a Medtronic Micra leadless pacemaker warning in a letter to healthcare professionals on November 17, informing physicians about new data that suggests patients receiving leadless pacemakers face a higher risk of cardiac perforations and potentially life-threatening injuries, when compared to those receiving traditional transvenous pacing systems.
Medtronic Micra Leadless Pacemaker Lawsuits
Did you or a loved one experience problems with a Medtronic leadless pacemaker?
Contact A Lawyer
Pacemakers are medical devices implanted under the skin, and are designed to maintain a healthy heart rhythm through the use of small electrical impulses. The devices are also used to treat patients susceptible to heart failure, by improving the body's ability to pump blood and distribute oxygen.
Traditional transvenous pacemakers contain leads, which are small wires that attach to an implantable cardiac defibrillator (ICD). They are then inserted through a major vein and attached directly to the inside of the heart. The wires contain electrodes also designed to monitor the heart's rhythm and correct irregular beats.
The alternative newer generation leadless pacemakers were first approved by the FDA in April 2016, and have become a popular choice due to their decreased size and design, which does not require the creation of a surgical pocket in the chest or use connecting lead wires, which have been documented as the leading causes of perforations and complication in patients receiving transvenous pacemakers.
However, FDA officials report that real-world data from Medtronic's Micra leadless pacemaker premarket clinical studies indicate patients receiving the leadless devices may actually be at higher risk of serious complications, such as cardiac tamponade or death, than with traditional pacemakers.
While cardiac perforation occurrences are generally considered rare, occurring in approximately 1% of more than one million new implants annually, the results of the complication can be fatal. Pacemaker cardiac perforation typically happens during implantation, and may lead to serious complications such as fluid build-up around the heart and emergency open surgical repair, the agency warns.
The FDA announced it will be working with Medtronic to evaluate the outcomes of cardiac perforation events following implantation of its Micra leadless pacemakers to identify contributing factors and mitigation measures. The agency also announced plans to review the product labeling and manual to ensure risks of cardiac perforation are mitigated during implant.
According to the FDA's recommendations, physicians should discuss the risks and benefits of available pacemaker system options with patients and be aware that although cardiac perforation is a rare complication following pacemaker system implant procedures, the risk of major complications following cardiac perforation may be higher in patients who receive leadless pacing systems vs. traditional transvenous pacemakers.
Until additional information is provided, FDA officials are instructing health care providers to be prepared to manage cardiac perforation during leadless pacemaker implantation.
This is the latest issue to strike Medtronic heart implant medical devices. On June 3, Medtronic announced it was removing the Heartware HVAD from the market, instructing healthcare professionals to stop implanting the devices immediately after recent investigations could not pinpoint the root cause of a HVAD pump restart failure.
Medtronic's decision came after a series of Heartware pump failure recalls which resulted in more than 3,000 reported patients deaths, all linked to Heartware implant problems.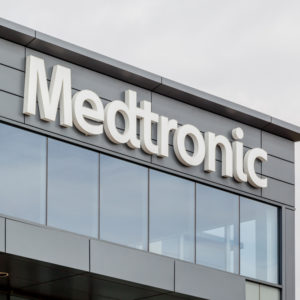 "*" indicates required fields