Lidocaine Patch Class Action Lawsuit Filed Against Rite Aid Over False "Maximum Strength" Pain Relief Claims
October 18, 2022
By: Russell Maas
Rite-Aid faces a class action lawsuit over Lidocaine pain relief patches sold under the pharmacy's private label, which were marketed as "Maximum Strength", with allegedly false and misleading information about the dosing strengths that were intended to deceive customers.
The complaint (PDF) was filed by Steven Prescott in the U.S. District Court for the Northern District of California on October 6, seeking damages on behalf of himself and all others who have paid a premium for Rite Aid Maximum Strength Pain Relief Lidocaine Patch products, since there were stronger dosed pain relief patches commercially available.
Lidocaine patches are a popular household pain management option, to provide relief for individuals with nerve pain. It is estimated that millions of Americans suffer from multiple types of neuropathic pain, who frequently seek over-the-counter remedies.
In recent months, a series of Lidocaine patch false advertising lawsuits have been filed against retailers including Walmart, Walgreens and now Rite Aid. The lawsuits have all raised fairly similar allegations, claiming retailers take advantage of consumers seeking pain relief products by using false claims on the product packaging that exaggerate strength, duration of effectiveness and ease of use.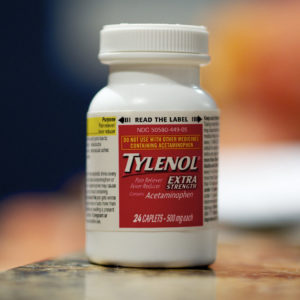 Prescott's complaint states Rite Aid takes advantage of consumers lack of scientific knowledge on how to determine whether a Lidocaine pain patch they are purchasing actually contains the maximum strength. The class action lawsuit claims that Rite Aid offers pain relief Lidocaine patches that only contain 4% lidocaine, while other options, including prescription lidocaine products contain 5% lidocaine.
Despite the lack of maximum dosage in the Rite Aid lidocaine products, the retailer places "MAXIMUM STRENGTH" in large bold writing on the front of the lidocaine packaging in bright red and yellow text, which instantly catches the eye of all reasonable consumers who rely on the manufacturer and retailers product labels and packaging claims.
"Had Plaintiff known the true nature of the Products, he would not have purchased the Products or, alternatively, paid less," the lawsuit states. "In making his purchases, Plaintiff paid a price premium due to the false and misleading 'Maximum Strength' representations and omissions."
The complaint further states that these deceptive marketing practices have delayed individuals suffering from nerve pain to seek medical grade prescription lidocaine due to the inaccurate maximum strength claims.
Prescott's lidocaine lawsuit against Rite Aid brings forth several claims including false advertising, fraud, unjust enrichment, violations of competition law and others. The class action lawsuit against Rite Aid seeks to represent all individuals who have suffered damages by paying a premium for Rite Aid's false advertised lidocaine pain relief patches.
The lawsuit further requests the court to order Rite Aid Corporation to fully and appropriately recall the lidocaine products and require the retailer to remove the claims of "MAXIMUM STREGNTH" from its product packaging, website and elsewhere.
Sheri

December 22, 2022 at 11:34 am

I have suffered for yrs with chronic pancreatitis the pain in my back is unbearable so I got the lidocaine patches after my prescription ran out , would not stay on slide down my back after 5 minutes and worked barely if st all

Charles

November 29, 2022 at 3:09 am

I have nerve damage in neck excrusiating pain patch doesn't work or stick they refuse to help me because I don't want norcos and garbage to become addicted to
"*" indicates required fields