E-Cigarette Liquid Nicotine Health Risks Target of New FDA Investigation
July 01, 2015
By: Irvin Jackson
Federal regulators are reviewing whether new rules are necessary to address the risks with liquid nicotine products, such as e-cigarettes, following a growing number of reports of poisonings and deaths among children. 
The FDA published an advance notice of proposed rulemaking (ANPRM) on the Federal Register this week, informing the public that the agency is trying to obtain information on so-called E-liquids or liquid nicotine products, ahead of a potential regulatory action.
"Specifically, this ANPRM is seeking comments, data, research results, or other information that may inform regulatory actions FDA might take with respect to nicotine exposure warnings and child-resistant packaging for liquid nicotine and nicotine-containing e-liquid(s) that are made or derived from tobacco and intended for human consumption," the notice indicates.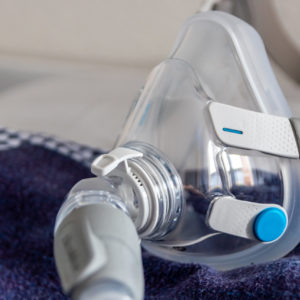 Did You Know?
Millions of Philips CPAP Machines Recalled
Philips DreamStation, CPAP and BiPAP machines sold in recent years may pose a risk of cancer, lung damage and other injuries.
Learn More
E-liquids are used in electronic cigarettes and vapes. However, there are no industry standards, most are sold without child-proof caps or warnings of any kind, and many are in flavors such as chocolate, raspberry and bubblegum that could easily fool a small child. In many cases they have pictures of fruit or candy on the bottles.
In the April 2014 issue of the U.S. Centers for Disease Control & Prevention's (CDC) Morbidity and Mortality Weekly Report, federal health officials noted that poison control centers are increasingly receiving reports involving liquid nicotine exposure events among children, as the popularity of vaping grows.
The study, which looked at trends from 2010 to 2014, found that calls to poison centers linked to e-cigarettes went from 0.3% of calls in September 2010 to 41.7% of calls by February 2014.
"Recent increases in calls and visits to both poison control centers … and emergency rooms in the United States involving liquid nicotine poisonings and exposures has increase the public health concerns of these exposure risks," the FDA notice indicates. "As a result of FDA's evaluation and these recent trends, FDA is considering whether, based on acute toxicity of nicotine (up to and including nicotine poisoning), it would be appropriate for the protection of the public health to warn the public about the dangers of nicotine exposure, especially due to inadvertent nicotine exposure in infants and children, and/or require that some tobacco products be sold in child-resistant packaging."
Teen Use of E-Cigs Rising
According to data released from the 2014 National Youth Tobacco Survey, about 2 million high school students in the U.S. now use e-cigarettes. They are the most frequently used form of tobacco by middle school students as well.
In just the last year, the number of teens using electronic cigarettes tripled, while the rate of teens smoking more conventional cigarettes declined.
Regardless of the form of tobacco use, nicotine side effects and addiction are still the primary concern. A Norwegian study published recently concluded the health side effects of nicotine from e-cigarettes are the same as that of traditional cigarettes. The health risks include cardiovascular and respiratory side effects, and increased risk of addiction.
Research is still being conducted to determine the long-term effects of e-cigarettes. Many studies have shown a wide array of varying outcomes and negative side effects.
A Japanese study published late last year revealed some brands of e-cigarettes may release ten times the amount of cancer-causing chemicals, including formaldehyde, acetaldehyde and acrolein.
Another study published last year revealed flavorings may pose a risk to respiratory health when inhaled, The wide range of harmful chemicals are designed to be released as an ultra-fine aerosol that penetrates deeply into the lungs.
While the FDA has not implemented any rules concerning prohibitions on e-cigarettes nationally, many areas have enacted laws concerning the products. New York banned the use of e-cigarettes in restaurants and other public places. Many other states have banned the sale of e-cigarettes to minors and California health officials issued a statement calling e-cigarettes a major health risk.
E-cigarette and vape advertising has come under fire by many who say they appear to be targeting teens. This includes using celebrities and television ads. Cigerattes have not been advertised on U.S. television since they were banned during the Nixon administration. Other tactics include offering e-cigarettes in a wide array of candy-like flavors, which some critics say is designed to entice teens to use the products.
The FDA was given the authority to regulate tobacco and nicontine products in 2009 by the Federal Food, Drug and Cosmetic Act.
The FDA is taking public comment on the notice for the next 60 days. Comments can be submitted electronically by visiting www.regulations.gov, or by mail to: Division of Dockets Management (HFA-305), Food and Drug Administration, 5630 Fishers Lane, rm. 1061, Rockville, MD 20852. All submissions must include the Docket No. FDA-2015-N-1514.
"*" indicates required fields