Listeria Outbreak Leads to "Soft Serve On The Go" Ice Cream Cup Recall
August 11, 2023
By: Katherine McDaniel
Federal investigators have announced a recall of Real Kosher soft serve ice cream cups following at least two reports of listeria food poisoning.
The U.S. Centers for Disease Control and Prevention (CDC) issued the listeria food poisoning outbreak alert on August 10, linking illnesses in New York and Pennsylvania with a Real Kosher Ice Cream "Soft Serve on the Go Cups" recall announced by the Food and Drug Administration (FDA) on August 9.
The CDC launched an investigation into the products after listeria bacteria was found in an ice cream cup purchased by one of the food poisoning victims. The agency is now conducting further tests to determine if it is the same strain that has been causing the listeria outbreak.
Listeria is a dangerous and sometimes fatal foodborne illness that may cause serious health complications in those with weakened immune systems, such as children, pregnant women and the elderly.
Real Kosher Ice Cream Recall
The Real Kosher Ice Cream recall impacts all flavors of "Soft Serve on The Go" ice cream and sorbet cups produced on or before August 4, 2023. The products were distributed in grocery and convenience stores, schools, camps, nursing homes, and long-term health care facilities in 20 different states.
According to the recall notice, the products were packaged in a sealed clear plastic container and came with an attached spoon. Consumers may identify the recalled products using the UPC code printed on the package, however, the ice cream cups were not labeled with a lot number or best by date.
The recall includes the following Soft Serve on the Go cups flavors and UPC codes:
Vanilla Chocolate: UPC 0-91404-15129-0
Razzle: UPC 0-91404-15133-7
Caramel: UPC 0-91404-15131-3
Parve Vanilla Chocolate: UPC 0-91404-15113-9
Sorbet Strawberry Mango: UPC0-91404-15128-3
Lite Peanut Butter: UPC0-91404-15285-3
Real Kosher Ice Cream has halted production and distribution of the products until federal health officials' conclude their investigation and determine the source of the listeria contamination.
The CDC and FDA advise consumers and distributors to check their freezers for products that may be affected by the recall, and immediately dispose of them, or return them to their original place of purchase to receive a refund.
For more information, consumers may contact Real Kosher Ice Cream's customer service by calling 845-668-4346, or emailing info@softserveonthego.com, Monday through Friday from 9 am to 5 pm EST.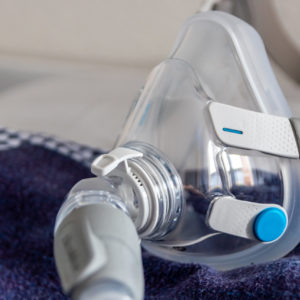 Did You Know?
Millions of Philips CPAP Machines Recalled
Philips DreamStation, CPAP and BiPAP machines sold in recent years may pose a risk of cancer, lung damage and other injuries.
Learn More
Listeria Food Poisoning Risks
Officials warn the number of food poisoning illnesses linked to the soft serve ice cream cup listeria outbreak may be higher than currently reported, as healthy individuals normally recover without requiring medical treatment, and infection symptoms may not appear until days or weeks after exposure to the harmful bacteria. In addition, health officials indicate that listeria bacteria in the contaminated ice cream cups may survive temperatures below freezing, posing a continuing risk if the products are not removed from inventory.
While healthy individuals usually experience mild symptoms, including fever, headache, nausea, stiffness and diarrhea, listeria infections can cause serious health consequences for vulnerable individuals. The bacteria in Real Kosher Ice Cream cups pose a particular concern, since the products were widely distributed in hospitals, nursing homes and long-term care facilities, where individuals with compromised immune systems may be served the products.
Listeria infection symptoms normally occur within 2 weeks of exposure, but can start as early as the same day, or appear as late as 10 weeks after. The infection can spread to other parts of the body and lead to severe health conditions in vulnerable individuals that may require hospitalization or result in death, and pregnant women may experience miscarriage, premature birth, or spread life-threatening infections to their babies.
The listeria outbreak investigation is still ongoing, and federal health regulators will issue additional guidance as more information becomes available.
For more information on the listeria outbreak, the CDC recommends consumers visit their Listeria Questions and Answers page, or contact their state's health department with questions.
"*" indicates required fields