Study Warns Long-Term Antidepressant Use Does Not Improve Quality of Life for Users
April 26, 2022
By: Martha Garcia
People taking antidepressants may see short term improvement, but the findings of a new study indicate they do not improve long-term issues with depression and quality of life.
According to a report published this month in the medical journal PLoS One, individuals taking antidepressants and those not taking the drugs had similar mental health and quality-of-life measures over the long-term, and taking the medications did not improve overall outcomes.
Researchers from Saudi Arabia focused on quality-of-life among two groups of patients: those taking antidepressants and those not taking antidepressant medication. Prior research has shown antidepressants are effective in treating depression symptoms, but researchers wanted to determine if it improved the overall well-being and quality-of-life among patients.
The study used data from the United States Medical Expenditures Panel Survey for patients who had depression. This included more than 17.5 million adults who were diagnosed with depression disorder each year during the study period 2005 to 2016.
Quality-of-life was measured and reported as physical quality-of-life and mental health quality-of-life component summary surveys. Patients with depression who used antidepressants were compared to patients that did not.
Nearly 70% of patients diagnosed with depression were female. Women were more likely to be prescribed antidepressants compared to men.
The surveys assessed patients' overall health, including physical issues like physical functioning, physical limitations, pain, overall health status, energy levels and fatigue. Mental health issues were also assessed; like the ability to socialize, limitations due to emotional problems, psychological distress and overall well-being.
The data indicated using antidepressants offered some improvement with mental health measures in the short term, but there was no significant difference between the two groups for physical health and mental health measures in the long-term after two years of use.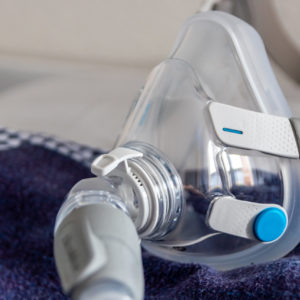 Did You Know?
Millions of Philips CPAP Machines Recalled
Philips DreamStation, CPAP and BiPAP machines sold in recent years may pose a risk of cancer, lung damage and other injuries.
Learn More
Researchers said this may indicate antidepressants may be a short-term treatment for mental health concerns and not a long-term solution. Additionally, doctors may be relying on antidepressant medications instead of also helping patients to seek other types of mental healthcare and depression interventions. These can include psychotherapy, cognitive behavioral therapy, improved diet and increased exercise.
The findings do not indicate patients should no longer receive antidepressant medications, but perhaps instead the medication should be used in conjunction with other types of therapy or interventions.
"The real-world effect of using antidepressant medications does not continue to improve patients' [quality-of-life] over time," the researchers concluded. "Future studies should not only focus on the short-term effect of pharmacotherapy, it should rather investigate the long-term impact of pharmacological and non-pharmacological interventions on these patients' quality-of-life."
"*" indicates required fields