Low Testosterone May Be Caused by Phthalate Exposure: Study
August 19, 2014
By: Irvin Jackson
University of Michigan researchers suggest that exposure to some common chemicals used in plastics may be linked to low testosterone levels in men, women and children. 
The findings of a study published by the Journal of Clinical Endocrinology & Metabolism on August 14 may provide some answers as to why an increasing number of men test positive for having "low T" or low testosterone levels.
Researchers linked reduced testosterone levels to exposure to phthalates; a plasticizer commonly used to make plastics more flexible which are also known endocrine disruptors.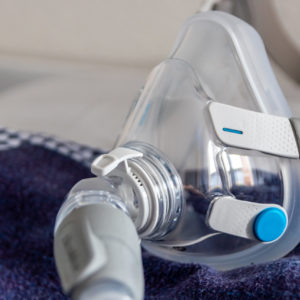 Did You Know?
Millions of Philips CPAP Machines Recalled
Philips DreamStation, CPAP and BiPAP machines sold in recent years may pose a risk of cancer, lung damage and other injuries.
Learn More
The study involved a cross-sectional analysis of data on 2,208 people from the U.S. National Health and Nutrition Examination Survey of 2011-2012. Researchers found that multiple phthalates were associated with significantly reduced testosterone in men and women across differing age groups.
Metabolites of di-2-ethylhexyl phthalate were found to decrease testosterone levels in boys ages 6-12, by nearly 30% and both metabolites of di-2-ethylhexyl phthalate and dibutyl phthalate were responsible for lowering T-levels in adult men, but only those between the ages of 40-60 appeared to be affected.
Phthalates are found in food packaging, detergents, textiles, plastic tubing used in hospitals to deliver medications, the coatings on pills, including some aspirin, and many other products. The pervasive availability of the chemicals allows many more people to become exposed to the harmful effects.
Prior studies have found phthalates may contribute to a slew of side effects, including birth defects, cancer, diabetes and infertility.
According to research published in 2011, phthalates interfere with the proper functioning of the thyroid and can result in a decrease in thyroid hormones by 10 percent following high exposure to the chemical.
A study published last month revealed phthalates, commonly used to seal and contain food products, may leach into the food they package causing severe side effects. Because they are used in so many consumer products, any harmful effects could be widespread.
Researchers said this latest study should be followed by more research on defining the effect of phthalates on testosterone.
"We found evidence reduced levels of circulating testosterone were associated with increased phthalate exposure in several key populations, including boys ages 6-12, and men and women ages 40-60," said John D. Meeker, of the University of Michigan School of Public Health, and one of the study's authors, in an Endocrine Society press release. "This may have important public health implications, since low testosterone levels in young boys can negatively impact reproductive development, and in middle age can impair sexual function, libido, energy, cognitive function and bone health in men and women."
Testosterone Drug Health Concerns
In recent years, men between the ages of 40 and 60 have been more and more frequently prescribed testosterone replacement therapy drugs, such as AndroGel, Testim, Axiron and other popular products. Since 2002, the testosterone drug industry has increased five-fold, now generating about $2 billion a year in sales.
The medications have been aggressively marketed in direct-to-consumer advertisements, encouraging men to seek treatment for a number of low testosterone symptoms, which are also commonly associated with the effects of aging, such as reduced energy levels, weight gain and lack of sex drive.
Amid the increasing number of men being prescribed the drugs, concerns have surfaced that many individuals are receiving the drugs without any real medical need.
In January 2014, a study published in the Journal of Clinical Endocrinology & Metabolism suggested that many low testosterone drug prescriptions are prescribed to men with normal testosterone levels or without any testing.
While TRT medications are only approved to treat testosterone deficiencies caused by a medical condition, such as hypogonadism, critics have pointed out that many prescriptions are now given for "lifestyle reasons."
According to a study published in the medical journal Urology in February, there are a number of problems with low testosterone blood test diagnoses. Researchers found that the blood tests alone are not a good gauge for whether a man is actually suffering from low testosterone, suggesting that inconsistencies in testing methods and difficulty interpreting the results of blood tests may lead to a high rate of inaccuracy.
There has also been increasing concern within the medical community about the potential side effects of testosterone replacement therapy, with findings suggesting that the drugs may increase the risk that certain men suffer a heart attack, stroke, blood clot or sudden death.
In November 2013, a study published in JAMA suggested that side effects of low T treatments may increase the risk of heart attacks, strokes, and death among older men with certain pre-existing heart problems.
That research was followed by a study published in the medical journal PLOSOne in January 2014, which found that low T drugs may double the risk of heart attack for younger men with heart disease and men over the age of 65, regardless of their prior heart conditions.
In response to the findings, the FDA launched a safety review of all testosterone replacement therapy on January 31, indicating that it is re-assessing the warnings provided with the medication and whether additional regulatory actions are needed.
Testosterone Drug Lawsuits
A growing number of Androgel lawsuits, Testim lawsuits, Axiron lawsuits and other testosterone drug lawsuits are now being pursued against the manufacturers of these medications, alleging that information was withheld from consumers and medical community about the potential heart risks.
Most of the complaints involve similar allegations, indicating drug makers aggressively promoted low T treatments for use among men who had no real medical need. Plaintiffs indicate that use of testosterone drugs caused them to suffer a heart attack, stroke, deep vein thrombosis, pulmonary embolism or other serious injury, including many wrongful death lawsuits.
As the number of complaints filed in U.S. District Courts nationwide has continued to grow, the U.S. Judicial Panel on Multidistrict Litigation established coordinated pretrial proceedings for the cases last month, centralizing all testosterone litigation before U.S. District Judge U.S. District Judge Matthew Kennelly in the Northern District of Illinois.
"*" indicates required fields