Lower Speed Limits Reduce Accidents, While Only Minimally Increasing Travel Times: Study
June 23, 2020
By: Russell Maas
As pedestrian related traffic fatalities reached the highest level in three decades last year, new research suggests that lowering speed limits could significantly reduce pedestrian and cyclist involved accidents, while only minimally increasing travel times.
In a study published this month by ScienceDirect, researchers indicate that speed reduction programs have the potential to reduce traffic accident deaths by more than 20%, and could decrease the severity of injuries sustained in crashes nationwide.
Researchers from the University of Illinois College of Agricultural and the Consumer and Environmental Sciences reviewed traffic data from São Paulo, Brazil during an 18 month period, when city officials reduced the speed limits on highways from 90 to 70 km/h in 2015, to compare collisions and fatality rates involving motorists.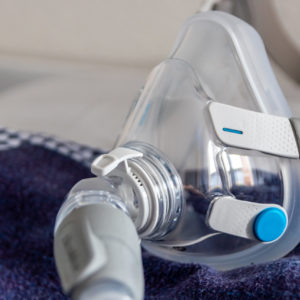 Did You Know?
Millions of Philips CPAP Machines Recalled
Philips DreamStation, CPAP and BiPAP machines sold in recent years may pose a risk of cancer, lung damage and other injuries.
Learn More
The study involved 1.4 million trip observations, before and after the speed limit was reversed, and found that over a period of 18 months, accidents decreased by 21.7% on roads affected by the policy, averaging nearly 2,000 accidents and 104 fatalities averted.
Of the accidents and fatalities prevented, researchers indicate 86% of the benefits from reduced accident damages involved low-income residents, such as pedestrian and motorcyclists commuters.
The study notes that travel times were only minimally impacted by the reduction in speed on roadways, increasing travel times by 5.5%. Co-author of the study Peter Christensen, environmental economist in the U of I Department of Agricultural and Consumer Economics (ACE), stated "If my normal trip takes 20 minutes to get from my house to the downtown area in São Paulo, it now takes 24 minutes."
When comparing the amount of lives saved and injuries prevented to the increased travel time, researchers indicate the social benefits from reduced accidents are at least 1.32 times larger than the social costs of longer trip times.
Past studies have supported that speed and vehicle age are factors commonly identified in pedestrian fatalities. Older vehicles are rarely equipped with modern crash avoidance technologies, and higher speeds lead to more severe injuries, and an increased risk of death for pedestrians and cyclists.
Other studies have linked the rise in popularity of sport utility vehicles (SUVs) with increasing pedestrian deaths, indicating larger vehicles hitting pedestrians are more likely to result in death or severe injuries that result in fatalities. According to findings by the Governors Highway Safety Administration (GHSA), fatalities increased 68% for crashes when an SUV hit a person in 2019.
The study comes just several months after GHSA released the 2019 Pedestrian Traffic Fatalities by State report in March 2020, which found that the number of pedestrians killed in traffic accidents increased significantly last year, reaching the highest levels recorded in more than three decades.
Researchers from GHSA analyzed preliminary 2019 data from all 50 states and the District of Columbia (D.C.), finding a 3% increase in the reported number of pedestrian fatalities compared with the first six months of 2018. However, after adjusting for underreporting and the second half of the years data, they estimated a nationwide 5% increase in pedestrian fatalities when compared to 2018.
The rising rate of pedestrian fatalities has become a major focus of the National Transportation Safety Board (NTSB), which released a series of safety recommendations in September 2018, calling for the NHTSA, the Centers for Disease Control and Prevention (CDC) and the Federal Highway Administration (FHA) to collaborate on efforts to produce better standards which will protect pedestrians.
However, as technologies such as automatic emergency braking (AEB), lane departure warning (LDW), forward collision warning (FCW) and blind spot detection are further developed and perfected, the study indicates lowering speed limits could produce a more immediate reduction in the continuously rising fatality rates of pedestrians and cyclists, especially in populated cities.
"*" indicates required fields